---
Album info
Album including Album cover Booklet (PDF)
Dietrich Buxtehude (1637 - 1707):

1

Prelude in C Major, BuxWV 137

05:14

Johann Sebastian Bach (1685 - 1750):

2

Toccata, Adagio & Fugue in C Major, BWV 564

15:03

3

Prelude & Fugue in G Minor, BWV 535

07:41

Dietrich Buxtehude:

4

Prelude in G Minor, BuxWV 149

08:00

5

Nun komm, der Heiden Heiland, BuxWV 211

02:04

Johann Sebastian Bach:

6

Nun komm, der Heiden Heiland, BWV 659

04:24

Dietrich Buxtehude:

7

Passacaglia in D Minor, BuxWV 161

05:32

8

Passacaglia & Fugue in C Minor, BWV 582

14:57

Total Runtime

01:02:55
Info for La rencontre de Lübeck

At the age of 20, Johann Sebastian Bach walked 400 kilometers to Lubeck to hear Dietrich Buxtehude, the greatest German composer of the day, play the organ. This musical pilgrimage is the inspiration behind Vincent Boucher's latest recording. He performs organ works by Bach, the cantor of Leipzig, and Buxtehude, the great master of Lubeck, on the Beckerath Organ at the Oratoire Saint-Joseph du Mont-Royal. Vincent Boucher was appointed titular organist at Saint Joseph's of Mont Royal Oratory in 2015. As Artistic Director of its concert series, he enriches the musical life of the Oratory by presenting over 50 recitals every year. He has performed extensively and internationally, notably in England, France, Germany and Austria.
Vincent Boucher, organ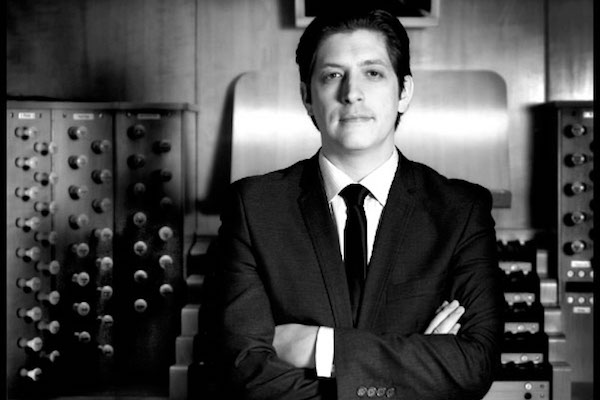 Vincent Boucher
is enjoying a true double career, pursuing both music and nance. He has studied under harpsichordists Dom André Laberge and Luc Beauséjour, as well as organist Bernard Lagacé. While in Mireille Lagacé's class at the Conservatoire de musique de Montréal, a jury twice unanimously awarded him a first prize for organ and harpsichord.
He has also completed a doctorate in performance at McGill University with John Grew, and furthered his studies in Vienna with Michael Gailit, and later in Paris with Pierre Pincemaille. Vincent Boucher has performed extensively and internationally, notably at the cathedrals of Chartres, Bourges, and Notre-Dame de Paris. In 2000 he won first prize in the John Robb Organ Competition. In 2002, he won the Académie de musique du Québec's Prix d'Europe, which had not been given to an organist since 1966. In 2003 he was awarded an Opus Prize in the category Discovery of the Year. He has already made nine recordings, which have won a number of prizes and the praise of critics, and most recently, he has released, on the ATMA Classique label, the first recording of the complete works of Charles Tournemire.
For over 17 years, Vincent Boucher has worked in the financial industry. He holds a bachelor's degree in nance and a graduate degree in e-commerce from the HEC, Université de Montréal's business school and a Master of Business Administration from Oxford University.

Booklet for La rencontre de Lübeck