---
Biographie Pierre Kwenders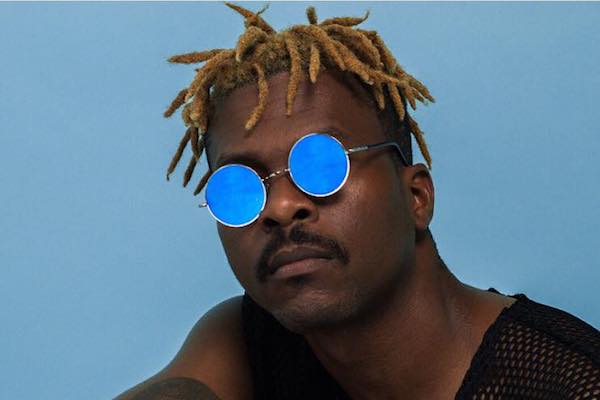 Pierre Kwenders
Afro-Canadian singer/songwriter Pierre Kwenders' music is a response to a world that so often asks people who fit comfortably in multiple boxes to pick only one. Born in Kinshasa, Kwenders draws on his wide-ranging experience to make personal music with multiple points of entry, rather than paring it down to fit recognizable genres. He also wields it like a studio trick; he sings and raps in five languages, allowing him aesthetic and lyrical options most artists do not have.
While Pierre's music ranges from icy R&B to futuristic hip-hop, his style is rooted in Congolese rumba, the ubiquitous sound of The Democratic Republic of Congo. Like Kwenders, the genre's identity transcends location: It began in the 1960's as central African artists' take on Afro-Cuban rumba, which in turn grew out of African sounds imported to Cuba through the slave trade in the 17th century. But Pierre is as influenced by the sound of Congolese rumba as he is by the attitude of artists like the late Papa Wemba, who pushed the genre forward by finding ways to incorporate new ideas. Kwenders takes a similar approach to R&B and hip-hop.
After a pair of well-received EP's, Kwenders 2014 full-length Le Dernier Empereur Bantou established him as a torchbearer for a new wave of African artists. It was long- listed for the 2015 Polaris Prize, nominated for the 2015 Juno World Music Album of the year, and was nominated at the 2015 ADISQ for World Music Album of the Year. Its lead single, Mardi Gras earned the 2015 ADISQ for Video of the Year. He played most Canadian festivals and toured Europe in support of the album.
Aside from his records and touring, Pierre is a major progressive force in the Montreal music scene. He is one of the founders of the Moonshine Collective, a conglomeration of artists focused on increasing the diversity of the city's output. What began as a monthly after-hours dance party (coinciding with the full moon, hence the name) has grown to serve as label, management, and other behind-the-scenes functions for independent artists. He is also a frequent collaborator with Win Butler of the Arcade Fire: The two have shared the decks at multiple parties and Pierre supported Arcade Fire on their fifth annual fundraiser for the Haiti-focused charity Kanpe.
His new album, out on September via Bonsound, is produced entirely by Fly Guy Dai (aka Tendai Maraire of Shabazz Palaces). Not surprisingly, Kwenders shifts from Bantou's housey thump to something notably more rap-centric. But this new album also finds Pierre doubling down on his heritage, and the influence of Congolese rumba is more prevalent than ever in his songwriting and instrumentation. Still, his music maintains his unique sound; check the guitars in " Woods of Solitude", the first single.