---
Biographie William Brittelle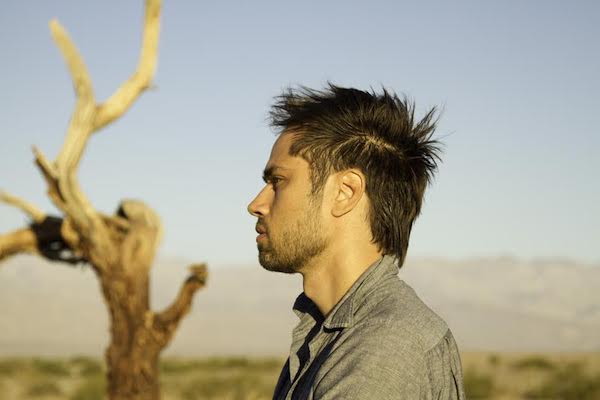 William Brittelle
I am a Brooklyn-based composer and producer raised in rural North Carolina. My art centers on the pursuit of transformative catharsis via the assimilation of seemingly oppositional forces. This pursuit takes many forms and extends logically into a genre-fluid, collage-based musical language, a lack of stylistic bias and an emphasis on emotional directness and dramatic gesture often rooted in the highly personal. My draw to cathartic synthesis is born from my own internal dichotomies, and extends not only to the integration of competing stylistic influences but to the formation of the core thematic narratives that both motivate and anchor my practice. My upbringing in a small southern town in a conservative Christian environment stands seemingly in direct opposition to my Brooklyn-based, art-oriented, agnostic Buddhist adulthood, a dissonance I've reckoned with in depth over the last seven years through Spiritual America, my album of electro-acoustic orchestral art songs featuring Metropolis Ensemble, the Brooklyn Youth Chorus, and the indie-duo Wye Oak. My previous record Loving the Chambered Nautilus, featuring ACME, juxtaposes retro electronics and rigorous string quartet writing in exploration of the relationship between static technology and fluid emotion.
Aside from my own self generated projects, I'm an avid collaborator. I've been extremely fortunate to work extensively with the experimental vocal octet Roomful of Teeth. Amid the Minotaurs, a piece featured on the group's Grammy-winning debut album, abstractly explored the masculine hero/villain dichotomy present in traditional American culture. My latest Roomful commission, a multi-movement work entitled Psychedelics, uses the simultaneously terrifying and freeing notion of the apocalyptic as a launching point. Other recent projects include Oh Albert (An LSD Oratorio) featuring Elia Rediger with the Basel Sinfonietta, Love Letter for Arca with the Seattle Symphony, multiple works for the Baltimore Symphony, Alabama Symphony, Indianapolis Symphony, Nu Deco Ensemble, Grand Rapids Symphony, and collaborative events with Bryce Dessner, Son Lux, Oneohtrix Point Never, Wild Up/Zola Jesus, and Lower Dens. Throughout all of these projects, I try to maintain sense of openness and a lack of stylistic bias, regardless of the ensemble or venue.
Above all I value a sense of artistic individualism, both in my own music and the outside work I produce and represent. Composition is a survival mechanism for me, a way to reimagine the world in a highly personal way. Upon making the decision to study music as an undergrad, I was bombarded - and repelled - by the static and stylistically biased canonical system I encountered. During this period, I experienced great opposition within myself, leading to a period of extended personal crisis. In the ashes of this experience I rebuilt my artistic practice. Upon returning to academia, I focused on craft, dropping out of graduate school and re-enrolling with my composition teacher David Del Tredici privately. I also began studying with Mike Longo, former musical director for Dizzy Gillespie, and Richard Lloyd, the seminal punk guitarist/producer. In my mid-twenties I fronted a New York post-punk band, internalizing the defiant and joyful punk aesthetic. Following a severe vocal injury, I returned to composition, armed with the deep desire to fully incorporate my disparate and oppositional influences into one cohesive vision. The resultant work was a live lip-synched mixed ensemble collage-based performance art album entitled Mohair Time Warp. Subsequently, I've developed a deep compassion for this process of assimilation and worked to develop infrastructure for others to engage in this pursuit, mainly through the founding of the Grammy-winning record label New Amsterdam with fellow composers Sarah Kirkland Snider and Judd Greenstein and the site-specific electro-acoustic curatorial collective Infinite Palette along with producer Kate Nordstrum and composer Daniel Wohl.
Over time, I've learned to seek out false binaries within myself and in my environment, using them as guides for transformative artistic opportunities. I believe that personal, spiritual, and artistic growth stems largely from the integration oppositional forces - a process our modern society unfortunately seems incapable of executing on any significant scale. Engagement with well crafted and emotionally convincing artistic assimilation guides both creator and audience toward empathy and mindfulness. It takes advantage of art's locus in the imagination - the fact that there are no rules beyond those the creator imposes and no conceptual limitations beyond the audience's own mental flexibility. In a sense, my practice constitutes both battle and reconciliation by proxy with palpable and actionable results, a concept perhaps best illustrated by my recent collaboration with the Easter Band of the Cherokee Indian and the North Carolina Symphony. Over a period of three years, I spent countless hours with Cherokee elders, community leaders, educators, and students, learning about their recent past, their ancient past, and their present. The myriad of atrocities committed by my ancestry against the Cherokee would seemingly place us in opposition, but the resultant work Si Otsedoha (We're Still Here), with text written entirely by a group of Cherokee youth, is a story of cathartic transcendence. The piece serves as platform for a severely marginalized community to re-contextualize its suffering as strength, to connect with its oppressor in a proud and public way from a position of power.
The artistic success of Si Otsedoha cemented my belief that my compositional world must be further and further integrated into strong and diverse collaborative networks. My practice requires that I push back vehemently against the vestigial elitism, ethnocentrism and misogyny still present in the classical industry. I consider there to be no separation between the activism and community engagement of my educational and infrastructure building efforts and my creative practice. The model of composer as an isolated genius not beholden to a standard set of moral expectations has no place in this troubled and complicated world.