---
Album Info
Album Veröffentlichung:
2017
HRA-Veröffentlichung:
10.03.2017
Das Album enthält Albumcover Booklet (PDF)
Wolfgang Amadeus Mozart (1756-1791):

1

Horn Concerto No. 2 in E-Flat Major, K. 417: I. Allegro maestoso

06:18

2

Horn Concerto No. 2 in E-Flat Major, K. 417: II. Andante

03:05

3

Horn Concerto No. 2 in E-Flat Major, K. 417: III. Rondo (cadenza by P. Marsolais)

03:56

4

Horn Concerto No. 3 in E-Flat Major, K. 447: I. Allegro (cadenza by P. Marsolais)

06:49

5

Horn Concerto No. 3 in E-Flat Major, K. 447: II. Romanze

04:01

6

Horn Concerto No. 3 in E-Flat Major, K. 447: III. Allegro

03:25

7

Horn Concerto No. 4 in E-Flat Major, K. 495: I. Allegro maestoso

08:03

8

Horn Concerto No. 4 in E-Flat Major, K. 495: II. Romance: Andante cantabile

04:27

9

Horn Concerto No. 4 in E-Flat Major, K. 495: III. Rondo: Allegro vivace (cadenza by P. Marsolais)

03:29

10

Horn Concerto No. 1 in D Major, K. 412 (Ed. R.D. Levin): I. Allegro

04:33

11

Horn Concerto No. 1 in D Major, K. 412 (Ed. R.D. Levin): II. Rondo: Allegro (cadenza by P. Marsolais)

03:40

12

Rondo in E-Flat Major, K. 371 (cadenza by P. Marsolais)

06:02

13

Bassoon Concerto in B-Flat Major, K. 191: I. Allegro (cadenza by M. Lussier)

07:12

14

Bassoon Concerto in B-Flat Major, K. 191: II. Andante ma adagio (cadenza by M. Lussier)

07:08

15

Bassoon Concerto in B-Flat Major, K. 191: III. Rondo: Tempo di menuetto

03:52

Total Runtime

01:16:00
Info zu Mozart: Horn Concertos & Bassoon Concerto
The distinctive colors of wind instruments can be heard in almost every line in the masterpieces of Wolfgang Amadeus Mozart. From 1781 until his death in 1791, Mozart wrote the equivalent of five concertos for horn - four practically complete concertos and some fragments; the works in this sequence track his evolving style. Canadian horn player Louis-Philippe Marsolais performs the four complete concertos for horn edited by musicologist Robert D. Levin. Joining Marsolais are Les Violons du Roy under the direction of Mathieu Lussier. Les Violons du Roy's discography spans 32 titles, including three Jun Award-winning albums and one Felix Award winner.
Louis-Philippe Marsolais, horn
Mathieu Lussier, bassoon, direction
Les Violons du Roy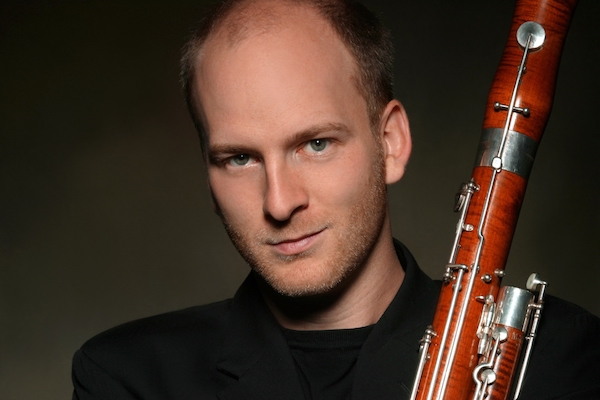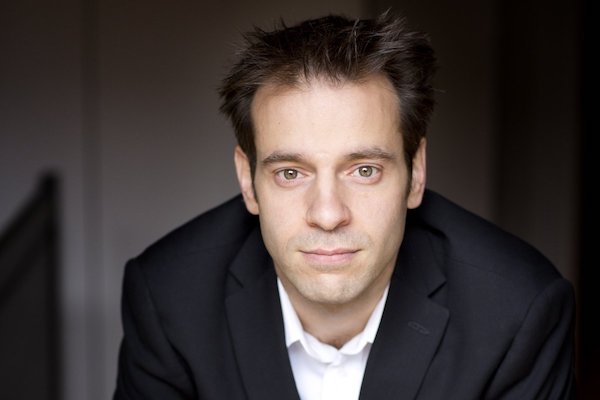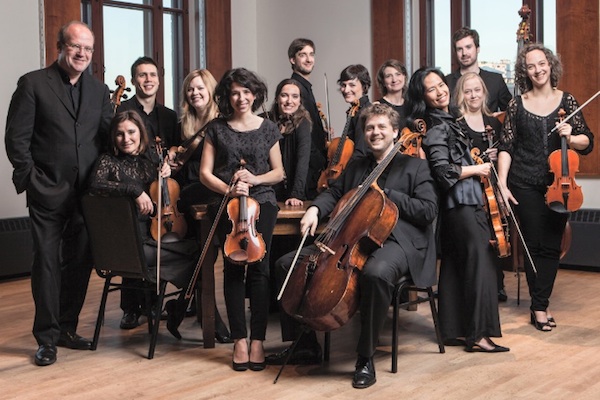 Mathieu Lussier
A versatile musician with a commanding grasp of early repertoire, Mathieu Lussier is increasingly in demand as a guest conductor in Canada and abroad. Appointed by Les Violons du Roy as Conductor-in-Residence in 2012, and Associate Conductor in 2014, Lussier has led the orchestra in numerous programs both in Quebec, and on tour in greater Canada, the United States and Mexico. Previous appointments include Artistic Director of the Lamèque International Baroque Music Festival, where he served from 2007 to 2014. In 2014, Lussier was awarded Canada Art Council's prestigious Jean-Marie-Beaudet Conducting prize.
Recent engagements include the 2013 and 2014 Festival International de Lanaudière, Orchestre de la Mission Saint-Charles, Arion Baroque Orchestra, Orchestre Métropolitain de Montréal and Atelier Lyrique de l'Opéra de Montréal, where he conducted an acclaimed production of Handel's Acis and Galatea. Recent engagements include concerts with Sherbrooke Symphony Orchestra, Trois-Rivière Symphony Orchestra and the Montréal Symphony Orchestra (OSM).
As a soloist, Mathieu Lussier has energetically and passionately promoted the modern and baroque bassoon as solo instruments for nearly two decades throughout North America and Europe. He has been associated with such ensembles as Arion Baroque Orchestra (Montreal), Les Violons du Roy (Quebec City), Tafelmusik Baroque Orchestra (Toronto), the Boston Early Music Festival Orchestra, and Apollo's Fire (Cleveland). He also devotes considerable time to chamber music as a member of Ensemble Pentaèdre de Montréal. Since the summer of 2014, he has been Assistant Professor at Université de Montréal.
His numerous solo recordings include over a dozen bassoon concertos (Vivaldi, Fasch, Graupner, Telemann, and Corrette), a CD of bassoon sonatas by Boismortier, three CDs of music for solo bassoon by François Devienne, and two CDs of wind music by Gossec and Méhul.
Louis-Philippe Marsolais
Canada's most active horn soloist, Montréal based Louis-Philippe Marsolais can be seen on stages all over the world. He shares his musical life between solo, chamber music and orchestral playing. His career took a giant leap when he became, in 2005, winner of three prizes at the prestigious ARD Competition in Munich. He was also an award-winner in other international competitions, including Geneva, Rovereto and Trévoux. Since then, he performed with most orchestras in Canada, and on tour in the United States and throughout Europe.
He is also very active as a chamber musician. With the Pentaèdre wind quintet, he has performed throughout Canada, as well as in the United States, Europe, Middle East and Asia. Since 2009, Louis-Philippe is also principal horn of Yannick Nézet-Séguin's Orchestre Métropolitain and a frequent player of Les Violons du Roy.
His numerous solo, chamber music and orchestral recordings, mostly for ATMA Classics, have all received unanimous praises, as well as many awards. A curious musician, he explores all musical eras. His expertise on the baroque and natural horns brings him to perform with different ancient music groups, and his virtuosity on the modern instrument has inspired many composers to write works he premiered.
Louis-Philippe Marsolais is horn professor at the music faculty of Université de Montréal. He also teaches at the Domaine Forget Summer Academy and is a member of the Advisory Council of the International Horn Society since 2015.
Les Violons du Roy
The chamber orchestra Les Violons du Roy borrows its name from the renowned string orchestra of the court of the French kings. The group, which has a core membership of fifteen players, was brought together in 1984 by music director Bernard Labadie and specializes in the vast repertoire of music for chamber orchestra, performed in the stylistic manner most appropriate to each era. Although the ensemble plays on modern instruments, its approach to the works of the Baroque and Classical periods has been strongly influenced by current research into performance practice in the 17th and early 18th centuries; in this repertoire Les Violons du Roy uses copies of period bows. The orchestra has been widely acclaimed for the exceptional energy, brilliance and vitality of its performances. In recent seasons, under the leadership of first guest conductor Jean-Marie Zeitouni, the orchestra has begun to explore 19th and 20th century repertoire in more depth.
A pillar of the musical scene in Québec City, and well known throughout Canada and United States for its concerts and its recordings broadcast by Radio-Canada, CBC and NPR in the United States, Les Violons du Roy has, since 1988, made over a hundred concert appearances in Germany, England, Austria, Belgium, Ecuador, Spain, France, Morocco, Mexico, Norway, and the Netherlands. On summer 2007, Les Violons du Roy returned to Europe with US mezzo-soprano Vivica Genaux for concerts at Saint-Jacques-de-Compostelle, the Concertgebouw in Amsterdam and the Rheingau Festival in Germany. Les Violons du Roy's discography boasts 31 titles, including three Juno Award–winning albums and one Félix Award winner. Twelve recordings have appeared on the Dorian label, and eleven under the ATMA label. The ensemble has also released four albums on Virgin Classics, now Erato/Warner Classics, with soloists Vivica Genaux, Truls Mørk, and Alexandre Tharaud, respectively. It has also made recordings with Marie- Nicole Lemieux (Naïve), Marc-André Hamelin (Hyperion), Valérie Milot (Analekta), and with Diane Dufresne.


Booklet für Mozart: Horn Concertos & Bassoon Concerto