---
Orchestre national de Cannes & Benjamin Levy
---
Biographie Orchestre national de Cannes & Benjamin Levy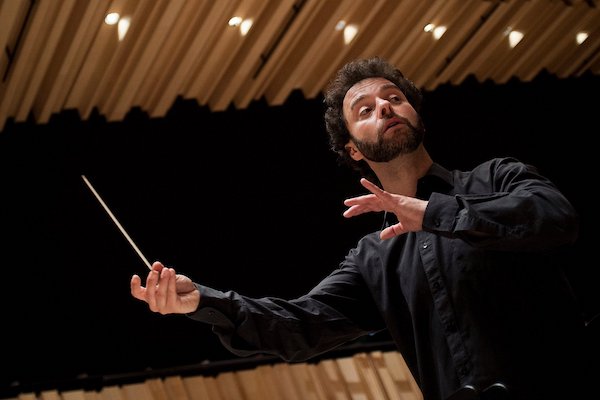 Benjamin Levy
A highly active presence on the European concert and operatic scene, Benjamin Levy recently began his fifth season as music director of the Orchestre National de Cannes - Provence Alpes Côte d'Azur, which has extended his contract until 2025.
Guest appearances have included the Rotterdam Philharmonic Orchestra, the Orchestre de la Suisse Romande, Nederlandse Reisopera, the Stanislavsky Theatre in Moscow, the Moscow Philharmonic Orchestra, NorrlandsOperan in Umeå, the Orchestre de Chambre de Lausanne, the Radio Filharmonisch Orkest and Radio Kamer Filharmonie in the Netherlands, and Icelandic Opera. In France he has conducted a large number of orchestras, among them the Orchestre National d'Île-de-France, the Orchestre National de Lyon, the Orchestre Colonne, the Orchestre Symphonique et Lyrique de Nancy, the Orchestre Lamoureux and the Orchestre de chambre de Paris and numerous opera orchestras.
Recent engagements and projects include the Philharmonie Südwestfalen, the Kraków Philharmonic, the Orquesta Filarmónica de Bogotá, the Polska Filharmonia Bałtycka in Gdańsk, recordings with the Orchestre National du Capitole de Toulouse, the Royal Scottish National Orchestra, the Orchestre de Picardie and Phion in the Netherlands, and a video series with the Orchestre de Cannes (Benjamin & the Orchestra Factory) on how musical interpretations are created.
Benjamin Levy voted Musical Discovery of the Year in 2005 by the Syndicat de la Critique Dramatique et Musicale (French Critics' Circle) and awarded the ADAMI Young Talent - Conductor prize in 2008. Benjamin Levy was trained at the Conservatoires Supérieurs de Musique et de Danse of Lyon (Premier Prix in percussion) and Paris where he attended the analysis and conducting classes. He studied at the American Academy of Conducting in Aspen (USA) with David Zinman and at the Accademia Chigiana in Siena. After this, he regularly worked as assistant to Marc Minkowski (Paris Opéra, Oper Leipzig, Salzburg Festival). For two seasons he was assistant conductor of both Dutch Radio orchestras.
Benjamin Levy first drew the public's attention with the touring opera company "Les Brigands" with which he was a fervent advocate of rarely performed works from the light opera repertoire and for which he was awarded twice a Diapason d'Or.
Benjamin Levy is also the founder of the Orchestre de Chambre Pelléas, an ensemble that functions on a collective basis. They have given numerous concerts together in France and Europe (notably at the Amsterdam Concertgebouw in 2011 and 2014, in Debussy's Pelléas et Mélisande at the Théâtre des Champs-Élysées in 2018, and at the Bucharest Enescu Festival in 2019). Their Beethoven album with the violinist Lorenzo Gatto has been unanimously acclaimed by the press and music critics. They recently recorded Paris est une fête with long time partner violinist Alexandra Soumm (to be released in 2022 by Fuga Libera).