---
Biographie Michael Johnathon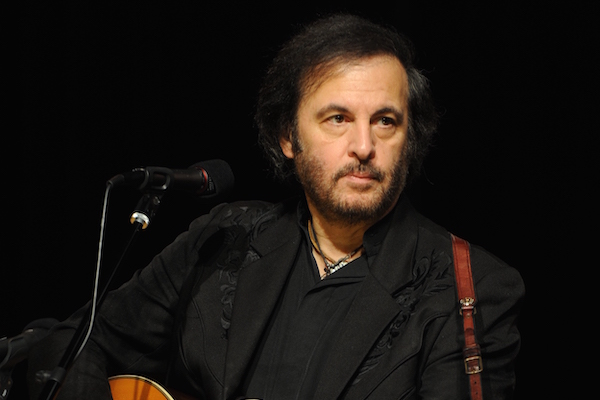 Michael Johnathon
grew up in upstate New York along the shores of the Hudson River. At 19 years old, he moved to the Mexican border town of Laredo, Texas and found a job working as the late night DJ on a small radio station. One night, he played 'Turn, Turn, Turn' by Roger McGuinn and The Byrds. As the song played, he recalled seeing the songs writer, his neighbor Pete Seeger, performing in his Dutchess County hometown in New York. By the time the song had ended, he decided to pursue a career as a folksinger.
Two months later, he bought a guitar and a banjo and settled into the isolated mountain hamlet of Mousie, Kentucky. For the next three years, he traveled up and down the hollers of the Appalachian mountains knocking on doors and learning the music of the mountain people.
Michael experienced hundreds of front porch hootenannies where folks would pull out their banjos and fiddles, sit on their front porches with him and play the old songs that their grandparents taught them.
Soon enough, he began performing concerts at hundreds of colleges, schools and fairs. He performed two thousand Earth Concerts, plus benefits for the homeless, farm families, and shelters helping battered women and children. In all, he sang to over two million people in one four-year stretch.
Now settled in the foothills of Appalachia, the Kentucky-based songwriter is a tree-hugger at heart, he performed two thousand Earth Concerts at schools and colleges, plus benefits for the homeless, farm families, and shelters helping battered women and children. Billboard Magazine headlined him as an "UnSung Hero" and he has been featured on CNN, TNN, CMT, AP, Headline News, NPR, Bravo and the BBC.
Recently, Michael helped organize the national WoodSongs Front Porch Association to help organize rural and community music and a massive educational program. Members of the WFPA are called "SongFarmers," which is also the title of his recent album, the very first national CD release to be completely recorded on an iPhone. His new 176-page book WoodSongs III is being released September 2017.