---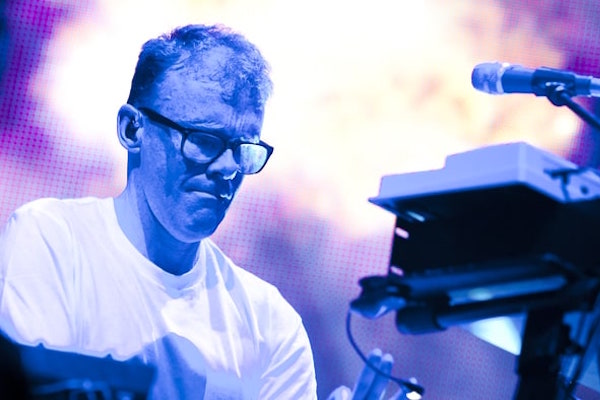 Leftfield
Neil Barnes has been taking his Leftfield DJ Set around the world with an eclectic, modern club set with some of the best new house and techno and delivers a masterclass in an all-encompassing vortex of rich sounds.
Leftfield was formed in 1989, before emerging publicly in 1991 with 'Not Forgotten', a song that established a template for a new strain of British house leaning away from American styles dominating UK clubs. Record label wrangling delayed an official follow up for more than a year, when they finally released the monumental 'Release The Pressure' via their own Hard Hands label in 1992, a groundbreaking collision between dub-splattered house and reggae veteran Earl Sixteen. The seminal, incendiary 'Open Up' featuring John Lydon followed in 1993 raising expectation for their debut long player to seismic levels.
Released in January 1995, Leftism, remains one of the defining statements of 90s dance music, a gloriously inter-woven bombardment of musical styles and immaculate grooves, nominated for a Mercury prize and later voted in the top ten greatest albums of all time by readers of Q magazine. The album spawned two more top 20 singles in Original, featuring Curve's Toni Halliday, and Afro-Left, with vocals by Neil Cole, aka Djum Djum.
The now infamous Liveism tour set a new precedent in sonic presentation as the behemoth sound system, which aimed to replicate the cataclysmic bass effect of reggae sound systems, incurred more complaints than Motorhead, and a ban from Brixton Academy when plaster started flaking from the ceiling. The tour elevated dance music from anonymous club PA to major event, with guest singers joining the party.
The 90s were all but over when the second Leftfield album appeared in Autumn 1999. Rhythm And Stealth worked with a darker hue and more pronounced techno influence, guests including Roots Manuva, MC Cheshire Cat and Afrika Bambaataa on first single Afrika Shox, which reached the UK top ten. The album – like its predecessor – would be nominated for a Mercury prize while one of its tracks, Phat Planet, soundtracked the award-winning 'Surfer' advert for Guinness. After one more single, June 2000's Swords, Leftfield wound down operations. It was a full decade later that the band, now led solely by Neil Barnes, returned for a series of stunning headline performances at some of 2010's hottest festivals including Rockness, Benicassim, L.E.D and Creamfields.