---
Album Info
Album Veröffentlichung:
2021
HRA-Veröffentlichung:
02.09.2021
Das Album enthält Albumcover
1

Electrodub2

05:42

2

Interloop

05:53

3

Maybe

06:30

4

Snap

01:58

5

Beat

04:41

6

Outreach

05:25

7

Walkabout

02:50

8

Clouds

05:26

9

Poptone

05:32

10

Electrodub1

05:30

11

Slomo

07:43

12

Solidit

03:50

13

Falling

06:20

14

Reprise

02:32

Total Runtime

01:09:52
Info zu Electronic Ambient Remixes One
Electronic Ambient Remixes One and Three are radical ambient reworkings of Carter's early solo work and Throbbing Gristle's rhythms, each album taking a microscope to elements of the original tracks, transforming them into entirely different pieces. Both albums will be available on HIGHRESAUDIO for the first time.
Electronic Ambient Remixes One (EAR ONE) was the first in a series of four Electronic Ambient Remix solo albums by Chris Carter and Cosey Fanni Tutti. Originally released in 2000 (CTI), the starting point for the tracks was Chris Carter's The Space Between (1980, Industrial), an album collating Carter's analogue sound experiments recorded in the 1970s and 1980s at Throbbing Gristle & Industrial Records' London studio. Electronic Ambient Remixes Oneis a reworking of those early recordings and features heavily manipulated and transmogrified drifting ambient textures, whilst still retaining the core essence of the original tracks.
As a founding member of Throbbing Gristle alongside Cosey Fanni Tutti, Peter 'Sleazy' Christopherson and Genesis Breyer P-Orridge, Chris Carter has had a significant role in the development of electronic music – a journey which has continued through his releases as one half of Chris & Cosey and Carter Tutti and a third of Carter Tutti Void – as well as with his own solo and collaborative releases. Carter released his first solo album in over 17 years in 2018, Chris Carter's Chemistry Lessons Vol 1.
He is also credited with the invention and production of groundbreaking electronics – from the legendary Gristleizer self-built effects unit through to the Dirty Carter Experimental Sound Generating Instrument and the TG One Eurorack module (designed with Tiptop Audio) and the updated Future Sound Systems Gristleizer modules. Carter's use of these modules can be heard during his recent series of live solo shows, including this Rough Trade event) last year and through these, Carter has created the means to make sounds as well as making the sounds themselves.
"Masterful and well worth the wait" – John Doran, The Quietus
"… a new electronic masterpiece" – Electronic Sound
"An atmospheric masterclass" – Q
"… simultaneously looks back over its shoulder and glares straight into the eye of the future" – The Wire
"… rich in layered melody and texture, and full of primary coloured sonics" – MOJO
"… you can hear the legacy of his career in industrial and electronic music, yet it still sounds contemporary" – The Quietus
Chris Carter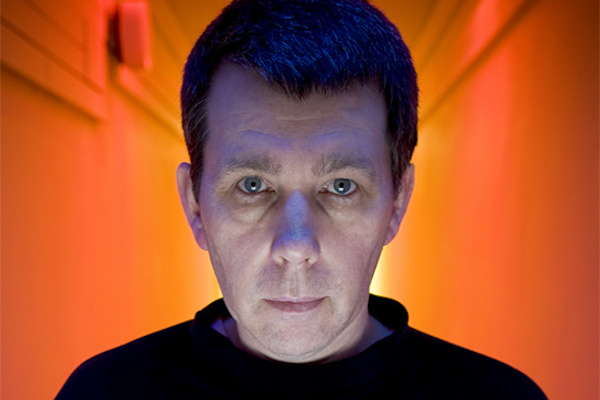 Chris Carter
Born in London, England Chris Carter is best known for being a founder member of Throbbing Gristle and one half of electronic duo Chris & Cosey (aka Carter Tutti). His long time partner Cosey Fanni Tutti is the mother of his son, Nick and is also a member of TG.
He began his career in the late 1960's working for various TV stations (Thames, Granada and LWT) as a sound engineer on numerous TV shows and documentaries. This gave him an invaluable grounding in working with sound, audio techniques and theories. He also got more involved in the visual side of entertainment and performance, which eventually progressed into designing and presenting light-shows and visual effects for numerous festivals, events and performances, including bands as diverse as Yes and Hawkwind. This work led to commissions for BBC TV shows, Colour Me Pop and The Old Grey Whistle Test.
By the early 1970s' Chris was touring universities, colleges and arts centres with a solo, multimedia show playing his self-built modular synthesiser, keyboards & effects and incorporating a myriad of lighting effects gleaned from his previous light-show work. During this time he also worked extensively with visual artist John Lacey on a series of 8mm & 16mm experimental films and multimedia presentations. In the mid 1970s', and through his connection with John Lacey, Chris began an experimental music/sound collaboration with Cosey Fanni Tutti and Genesis P-Orridge, who at the time were also performing as COUM Transmissions with Peter Christopherson. The results of this musical collaboration was the creation of the now legendary Throbbing Gristle and Industrial Records… and the birth of the 'Industrial Music' genre. In 1976 Chris worked at the London bureau of the ABC News agency as a sound engineer and during that time designed and constructed their London radio studio. In 1977 he was offered a contract to build another ABC studio in Rome but turned it down to continue his involvement as a member of Throbbing Gristle.
During the early years of TG the four members each continued with other solo projects and work. It was during this period (1980) when Chris recorded his first solo album for Industrial Records titled 'The Space Between', (now available on Mute Records). Shortly after the demise of Throbbing Gristle in 1982 Chris Carter and Cosey Fanni Tutti formed the Conspiracy International record label CTI (with backing from Rough Trade Records) and began working together as Chris & Cosey and also as CTI. Initially releasing only music they soon moved into producing video works and with the help of Doublevision released a number of CTI experimental video films and soundtracks. In 1985 Chris released his second solo album Mondo Beat. As well as successfully touring all over the world Chris & Cosey also recorded and collaborated on innumerable releases, most notably with Annie Lennox and Dave Stewart, Robert Wyatt, Coil, Lustmord, Monte Cazazza and many more. Chris & Cosey have also remixed tracks for Mortal Loom and Erasure. In 1994 Chris moved also into journalism and regularly has technical articles and reviews published in UK magazine Sound On Sound.
Chris is also a keen photographer and in collaboration with Cosey Fanni Tutti has designed and produced numerous album covers, posters and art works. 1995 saw Chris return to solo performance work after a gap of some 15 years. In 1998 Chris released a compilation CD of tracks from his 1995 Disobey tour: Disobedient, and In 2000 he released a solo studio album: Small Moon. 1998 also saw the release of Caged, a collaboration album with electro musician Ian Boddy.
In 2000 Chris, in collaboration with Cosey Fanni Tutti, began producing and releasing a series albums titled: Electronic Ambient Remixes. The first of these, EAR ONE, consisted of remixes of his 1980 'The Space Between' album. In 2002 he released EAR THREE a further solo ambient CD, which consists of remixes of his original Throbbing Gristle industrial rhythm tracks. In 2003 Chris Carter and Cosey Fanni Tutti stopped releasing material and performing as Chris & Cosey and now produce all their work under the title of CARTER TUTTI. Their most recent performance was in February 2005 at the LA MOCA 'See Hear Now' festival, in Los Angeles.
Chris Carter and the other original members of Throbbing Gristle regrouped in 2002 for a series of TG related releases and events. These include the TG24 CD boxed set and accompanying art exhibition in London and performances in 2004 at the Astoria, London, Camber Sands, Sussex and Turin, Italy in 2005.
Chris Carter and Cosey Fanni Tutti again worked on numerous Throbbing Gristle projects, recordings, installations, exhibitions and performances. Their more recent activities included their groundbreaking audio/visual performance at Tate Modern turbine hall with a full choir, their 3-day 'public recording session' at the I.C.A London and their 2009 sell-out USA tour.
In recent years Carter Tutti performed in Pisa, Venice, Madrid, Barcelona, Athens Wroclaw, Berlin, London and the USA. They also appeared on the recent Current 93 album 'Black Ships Ate The Sky' and are currently working with a number of other musicians on collaborations, projects and remixes. The most recent Carter Tutti album 'Feral Vapours of the Silver Ether' was released in 2007 and heaped with praise, acclaim and rave reviews.
During the latter part of 2009 Chris has been extensively involved in the realisation and production of the TG loop playback machine 'Gristleism'. He is also currently working on a new solo experimental audio project titled CCCL (Chris Carter's Chemistry Lessons). During 2010 his acclaimed solo album 'The Space Between' is being re-released as a limited-edition remastered vinyl album. He has also been commissioned by The Technology & Innovation Research Centre to write an experimental piece of music in 2010 for the Dirty Electronics Ensemble.
Chris continues to work solo and on various projects with, Cosey Fanni Tutti, Throbbing Gristle and more recently Carter Tutti Void.


Dieses Album enthält kein Booklet