---
Album Info
Album Veröffentlichung:
2020
HRA-Veröffentlichung:
28.07.2021
Das Album enthält Albumcover
1

Ghosts

06:30

2

The Field of Repentance

07:54

3

Death and Civilisation

06:50

4

Due Poli

07:00

5

Periodi Remoti

06:58

6

Harmony in Chaos

05:36

7

Religion as an Illusion

05:11

8

Disorderly of Life

05:42

9

Capernaum

05:53

10

In Origine

04:46

Total Runtime

01:02:20
Info zu In Origine: The Field of Repentance
"Es ist an der Zeit, dass der Mensch sich sein Ziel stecke. Es ist an der Zeit, dass der Mensch den Keim seiner höchsten Hoffnung pflanze. Noch ist sein Boden dazu reich genug. Aber dieser Boden wird einst arm und zahm sein, und kein hoher Baum wird mehr aus ihm wachsen können. Wehe! Es kommt die Zeit, wo der Mensch nicht mehr den Pfeil seiner Sehnsucht über den Menschen hinaus wirft, und die Sehne seines Bogens verlernt hat, zu schwirren! Ich sage euch: man muss noch Chaos in sich haben, um einen tanzenden Stern gebären zu können. Ich sage euch: ihr habt noch Chaos in euch. Wehe! Es kommt die Zeit, wo der Mensch keinen Stern mehr gebären wird. Wehe! Es kommt die Weit des verächtlichsten Menschen, der sich selber nicht mehr verachten kann."
Das Zitat aus Nietzsches "Also sprach Zarathustra" setzt den Ankerpunkt für das neue Album des sardinischen Klangkünstlers Eugenio Caria. "In Origine: The Field of Repentance" ist ein Konzeptalbum, das sich mit der Herkunft des Menschen und dessen Einfluss auf den Zyklus der Schöpfung und Zerstörung, der die treibende Kraft in der Evolution des Universums ist, beschäftigt. Dieses mal kollaboriert Caria mit einem der größten Trompeter unserer Zeit, dem sardinischen Jazz-Künstler Paolo Fresu.
Fresu besticht durch einen einzigartigen Trompetensound, der in der gegenwärtigen Jazz-Szene seinesgleichen sucht. Auf "In Origine: The Field of Repentance" vereinen Caria und Fresu ihre originären Fähigkeiten zu einer kohärenten Einheit. Dabei agiert Fresu nicht als Begleitperson von Caria; Caria nicht als Begleitperson von Fresu. Vielmehr verstärkt ein Jeder die jeweiligen Fähigkeiten und Ideen des Anderen.
Zusammen erschaffen sie auf "In Origine: The Field of Repentance", durch einen ständigen Prozess des Formens und Umformens, akribisch herausgearbeitete Stücke analog-elektronischer Musik, die ein Gefühl absoluter Zeitlosigkeit erzeugen.
Eugenio Caria aka SaffronKeira, Keyboards, Synthesizers, Elektronik
Paolo Fresu, Trompette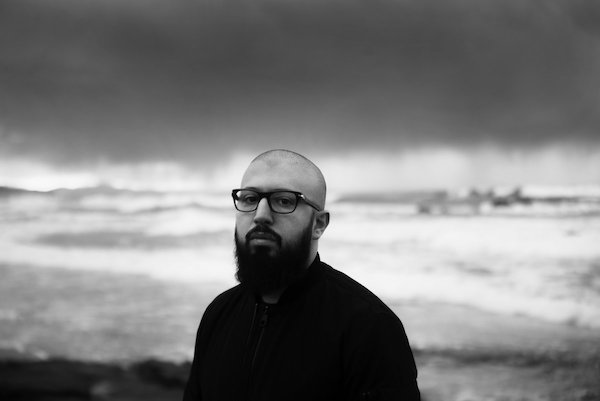 Eugenio Caria aka SaffronKeira
is an Italian performing, electronic music producer originally from Sardinia Island. Caria was born in 1985 in Sassari, Italia. Since 2008 he has released more than 10 albums, EPs and remix under this alias name. His work utilizes differents acoustic instruments, analog equipment, computers and synthesizer, to blend melody with treated samples and post production. He lives and works in Castelsardo (Italy)
He has collaborated with a number of artists, including Paolo Fresu, Sebastian Plano (Grammy nominee), Siavash Amini, Mia Zabelka, Christhoph Berg, Claudio PRC, Pietro Sedda, Mustafa Sabbagh, Lisa Park and many others artists.
Currently release his records on the German label Denovali.


Dieses Album enthält kein Booklet