---
Album Info
Album Veröffentlichung:
2018
HRA-Veröffentlichung:
22.02.2019
Das Album enthält Albumcover
1

Bad Start

04:15

2

Trains

03:22

3

Bullets For Sale

04:19

4

Enemy Fire

03:38

5

Demons

03:15

6

Safe Now

03:30

7

Knock Me Out

04:03

8

Come Over Tonight

05:36

9

Waiting For Your Love

03:54

10

Good Night, Good Night

03:26

11

Let It Go Easy

04:58

12

Cruel Love

03:37

Total Runtime

47:53
Info zu Let It Go Easy
Mercy John erzählt auf Let It Go Easy über die Schwierigkeiten des Lebens. Nachdem er sein erstes Album This Ain't New York geschrieben hatte, wurde der Künstler bereits für sein Songwriting gelobt. Und sein neues Album beweist noch mehr, dass die tiefsten Emotionen meistens zu den faszinierendsten Songs führen.
Sein bemerkenswertes Debüt-Album hat für den Songwriter, der mit bürgerlichem Namen John Verhoeven heißt, viele Türen geöffnet. Es folgten mehrere Auftritte bei großen Festivals und Support-Gigs für JW Roy und Danny Vera. Der Erfolg überrannte den Musiker förmlich, so dass er sich einigen Ängsten und Herausforderungen im Leben stellen musste.
Diese Zeit verarbeitet er in seiner Musik. Herausgekommen ist nicht wirklich ein dunkles Album, sondern eine Erzählung von Suche und Finden. Der amerikanische Einfluss blieb und der Sound wurde rougher und die Songs härter. Deutlich wird, dass der Musiker in kurzer Zeit zunehmend zur Selbsterkenntnis gekommen ist.
Mercy John, Gesang, Gitarre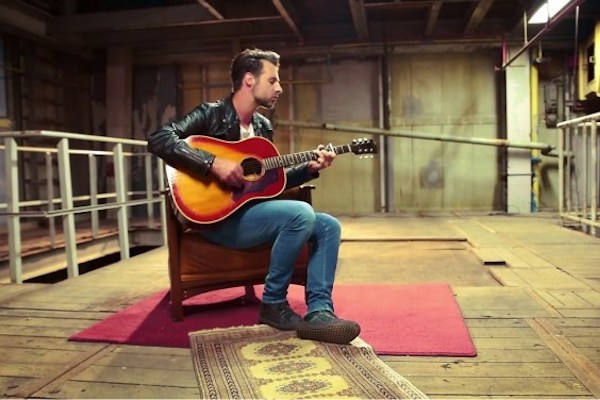 Mercy John
Sometimes people talk about the difficulty of releasing a second album. Even though 'Let It Go Easy' is an album about a difficult time in the life of Mercy John, the songs for the album came very naturally. After writing his first album 'This Ain't New York' Mercy John was already praised for his songwriting craftmanship, but the new album 'Let It Go Easy' proves even more that the deepest emotions often lead to the most intriguing songs.
The highly acclaimed debut album 'This Ain't New York' opened up many doors for the honest songwiter John Verhoeven, aka Mercy John. He played several big festivals and support tours with JW Roy and Danny Vera. At one point everything seemed to move a little bit too fast. In these days the singer met both himself as well as some fears that had been following him for many years. The new album, that will be released in February 2019, was written in that period. Despite this, it did not turn out to be a very dark album, but an album on which is being searched and sometimes even found.
"The vocals (and the beautiful background vocals) make this an extraordinary record — Volkskrant (about 'This Ain't New York')
'I don't believe in the fact that there is an album that an artist 'had to' write, I do believe in the fact that 'Let It Go Easy' is a consistent musical answer to a lot of questions I had in that period of my life. Those two are inseparable. Many songs describe the process I have gone through. With both its beautiful and less appealing aspects I'm afraid.'
The Americana influences stayed. However, the sound has become rougher and the songs somewhat harder. It becomes clear very soon that the singer songwriter has gained a lot of self knowledge in a short amount of time.
'Letting stuff go, is something I've always found very difficult. But maybe it is something that I can learn. Writing 'Let It Go Easy' was a nice first step anyway. 'Let It Go Easy', try so see things easier from now on.'
His first album, 'This Ain't New York' received very positive reviews and was applauded by critics within the genre. Willem Jongeneelen (BN De stem, OOR) called it 'A heck of an Americana album from Dutch soil'. Following the release of this album, Mercy John played several venues across The Netherlands. Highlights from the album were aired on Radio 1, Radio 2 and 3FM.


Dieses Album enthält kein Booklet