---
Album Info
Album Veröffentlichung:
2022
HRA-Veröffentlichung:
03.02.2022
Das Album enthält Albumcover
1

Morning Star

07:07

2

I Remember You

04:06

3

Port of Spain

04:33

4

Falling Grace

03:11

5

The Cupbearers

03:35

6

Bittersuite

05:29

7

Up with the Lark

06:34

8

Crazy She Calls Me

04:21

9

Bean and the Boys

05:09

Total Runtime

44:05
Info zu Ed Bickert / Lorne Lofsky Quartet (Remastered)
This is the 1985 recording featuring the inaugural pairing of two phenomenal jazz guitarists, Ed Bickert and Lorne Lofsky, performing together in a quartet setting with Neil Swainson (bass) and Jerry Fuller (drums). Originally released on vinyl (Unisson DDA-1002), this long out-of-print session has now been re-mastered for digital release in 2022 by Cornerstone Records Inc.
The program features nine carefully chosen tunes: seven jazz 'standards', one composition by bassist Neil Swainson, plus another by Steve Swallow. With Ed Bickert and Jerry Fuller no longer with us, this release provides a great opportunity to hear this wonderful quartet at its peak.
These two Canadians , the veteran Ed Bickert and the youthful Lorne Lofsky, are among the best jazz guitarists in the world today. Ed played with top Canadian groups for some years and was highly thought of by those who heard him, but did not come to the attention of the wider jazz public until Paul Desmond began playing and recording with him. Lofsky began in rock and roll, got bored with it, and made the transition to jazz with Ed Bckert's guitar style as a major influence. He hadn't been playing long in Toronto clubs when Oscar Peterson heard him and produced his first record on Pablo Today. While each guitarist has his own individual style, both are concerned with harmonic development, both are very sensitive in accompaniment, and both use only as many notes as are necessary to develop their ideas.
Ed Bickert, guitar
Lorne Lofsky, guitar
Neil Swainson, bass
Jerry Fuller, drums
Digitally remastered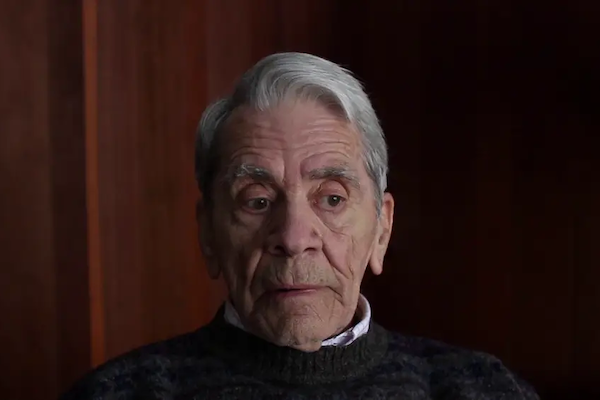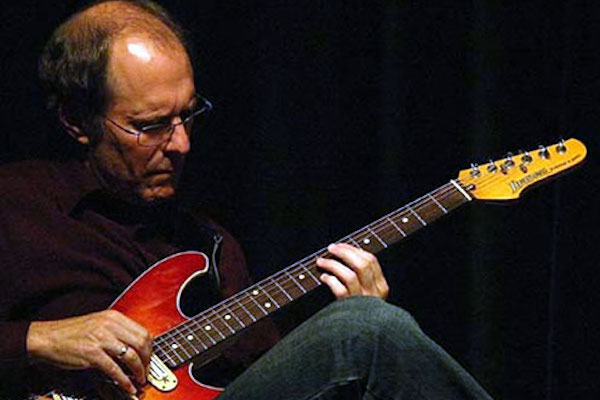 Edward Isaac "Ed" Bickert
Canadian Jazz Guitarist Edward Isaac "Ed" Bickert established himself as one of the top (if not the top) Toronto studio and jazz guitarist in the 60's. He was fortunate enough to play with touring US jazz-men that came through Toronto and were willing to use the "house" rhythm section.
His experience with world top jazz-men was surely formative enough to soon propel him onto the international jazz scene. For this to happen to someone who lived in Toronto (and raised a family) at that time was rather rare... even impossible!
The real career launch probably happened when Ed Bickert was recommend to the great Paul Desmond ... by Jim Hall himself! Jim surely new that Ed could be the perfect accompanist for the legendary saxophonist's band. Ed and Jim were friends. Bickert worked with Desmond from the mid seventies: they recorded a few albums notably "Paul Desmond Quartet Live" and "Pure Desmond" . The later was recorded in the US with Ron Carter on bass!
After gaining international visibility, Ed Bickert performed with renowned jazz artists and led his own band. His career owed him to be a Member of Order of Canada (a very high distinction). While Bickert is a real "jazz guitar hero" to many guitarists old and young, he never got the attention he deserved. That is mainly because he never lived in NY or in the States... as most of his contemporaries did.
Ed's first trio record called simply called "Ed Bickert" is the recording that exposed him to a wider audience. Unfortunately, he stopped playing in the early 21st century. He influenced many other Canadian and American guitarists namely Ted Greene (who also plays a tele by the way!) ...
Lorne Lofsky
is an internationally recognized jazz guitarist. Born and raised in Toronto, he has been playing professionally for the last 42 years. He has played/toured or recorded with a who's who of the jazz world, including Oscar Peterson, Ed Bickert, Rob McConnell, Chet Baker, Joey DeFrancesco, Pepper Adams, Ray Brown, Neils Henning Orsted Pederson, Rosemary Clooney, Kirk MacDonald, Dave Holland, and many other respected members of the international jazz community.
In addition, he has been a faculty member at York University's Fine Arts/Music Program since 1978 and also teaches at the Humber College Community Music Program. Lorne is a mainstay of the Toronto jazz scene and performs extensively in the Greater Toronto Area. He has also given clinics/concerts at St. FX University in Antigonish, Nova Scotia and McGill University in Montreal.
During one week at George's Spaghetti House as a sideman with trombonist Butch Watanabe, Lorne met the jazz legend Oscar Peterson. A few weeks later Lorne received a phone call from Oscar who offered to produce a record on the prestigious Pablo record label. The result was Lorne's debut album entitled "It Could Happen To You".
Lorne continued to work extensively in the Toronto area, including an appearance at the Ontario Place Forum as a featured guest with Oscar Peterson. Lorne also played with Oscar in Edmonton, Alberta for a week in '82. In 1983 Lorne did an extended tour of the East coast of Canada with renowned saxophonist Pat LaBarbera. Also, in 1983 to 1991 Lorne played in a quartet with legendary jazz guitarist Ed Bickert. This quartet played frequently in and around the Toronto area. This collaboration yielded two recordings (one of which was for the prestigious Concord label entitled "This Is New") and a tour of Spain in 1991.
In the early 80's, Lorne began an important musical association with saxophonist extraordinaire Kirk Macdonald leading to the formation of a quartet that has continued to perform extensively in the Toronto area. Various versions of this quartet have played numerous dates outside of Toronto, including the Atlantic Jazz Festival, Montreal's Upstairs Club, Vancouver's Cotton Club and others.
From '94-'96, Lorne was a member of the Oscar Peterson Quartet. The group performed at Carnegie Hall in N.Y.C., the Montreal Jazz Festival, Sao Paolo, Brazil and played numerous concerts throughout Europe. In addition, Lorne was featured on 3 CDs with Oscar. One of them was a double CD recorded live in Paris.
In addition, Lorne has, over the years taught many clinics on jazz guitar and improvisation. Lorne has been a jazz instructor at York University, in Toronto, since the late 70's. As well, Lorne has taught for several years at the University of Toronto and has an extensive private teaching practice.
Lorne continues to teach and perform in the Toronto area where he remains a mainstay of the jazz scene.


Dieses Album enthält kein Booklet