---
Album Info
Album Veröffentlichung:
2022
HRA-Veröffentlichung:
04.02.2022
Das Album enthält Albumcover
1

Clear Blue Sky

04:53

2

Bushideuse

03:56

3

Nightly Business Report

06:50

4

Point Two

04:40

5

Strange Times

05:46

6

Sun - Day

08:43

7

Fake Or Not

07:46

Total Runtime

42:34
Info zu Fake
Lorenzo Feliciati and Dominique Vantomme met for the first time in Brussels where both of them lived for a couple of years.
Ever since their first interaction, the chemistry between the counterparts were established, music spoke to them in different tongues, more than words, furthermore their friendship grew with their ongoing recording sessions that they were involved in, which took place in Jet Studio-Bruxelles which is managed/operated by Rudy Coclet.
"Fake" is the result of this wonderful veteran collaboration. Adding magical touches to this project are Cuong Vu, Eraldo Bernocchi and DJ skizo.
Dominique has a rich musical history having played with many prolific musicians from across the globe on a wide spectrum of genres/sounds, starting from ambient to jazz to drum n bass. Cuong vu needs no introduction, he is the trumpet player in the prolific Pat Matheny big band and also a leader in his own quartet (not to forget his work with rarenoise records) adding ingredients to this already strong concoction is Eraldo Bernocchi as a guest in one of the songs, where he lends his expertise with electronic percussion. Finally finishing things off on a high note is DJ skizo whose cameo role is felt in the later part of the album.
Fake is an eclectic project which displays many chameleon-like characters of new jazz, ambient and experimental / new age music. Bound by no actual musical boundary "Fake" in other words is a one hundred percent original music, fresh from conception to completion and will immerse any listener immediately to its profound sound.
Lorenzo Feliciati, bass, keyboards, electronics
Dominique Vantomme, keyboards, electronics
Guest musicians:
Cuong Vu, trumpet
Eraldo Bernocchi, electro beat / coda section of Sun-Day
DJ Skizo, turntable on "Fake or Not"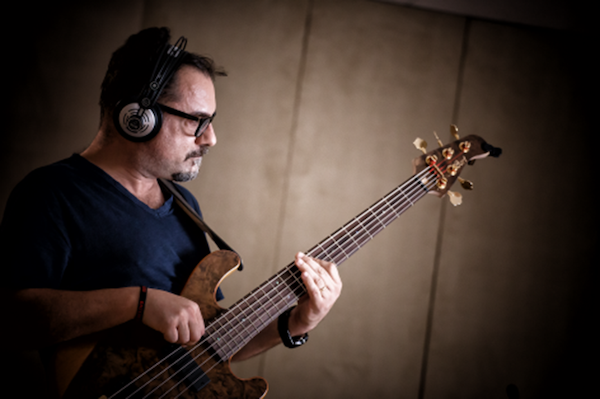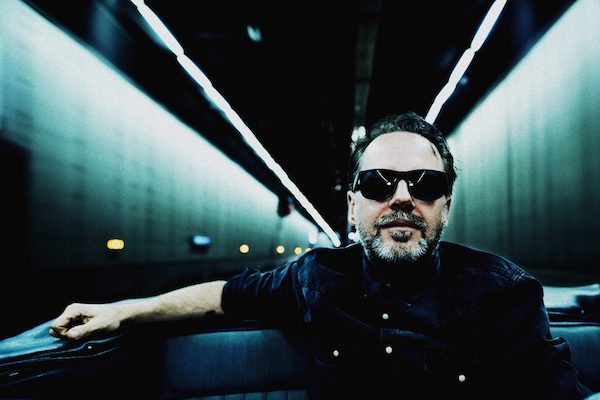 Lorenzo Feliciati
is rapidly gaining recognition as one of Europe's most dependably creative bassists. "I find that Feliciati's style on the bass reminds me more of players like Victor Bailey, Percy Jones, Jaco, Gary Willis and perhaps Jeff Berlin," writes MJ Brady in Proggnosis.com. "Progressive rock, fusion, world fusion are heard on a CD from perhaps Italy's best kept secret on the bass guitar." A prolific studio musician who's played on hundreds of pop and rock projects, he's released a series of stimulating albums featuring his original compositions, such as 2008's trio session Wasabi (Picanto) with pianist Alessandro Gwis and drummer Emanuele Smimmo and 2010's Closer (ViaVeneto Jazz) with guest Cuong Vu. He's probably best known as the leader of Naked Truth. Featuring Vu (recently replaced by Graham Haynes), Roy Powell on piano and Hammond B3 and drummer Pat Mastelotto, the band's debut album Shizaru (Rarenoise) earned glowing reviews. Rarenoise is slated to release Feliciati's third CD under his own name, Frequent Flyer, this winter, with an impressive roster of guests, including Vu, Powell, Mastelotto and Bob Mintzer.
Dominique Vantomme
is Belgium based pianist, keyboardist, composer and producer. Originally working as a blues/jazzpianist, he has spent the past 10 years playing with numerous acts in pop, rock and jazz. He has recorded and toured as a pianist, musical director and arranger for artists such as Axelle Red, Ana Popovic, Hindi Zahra, Vaya Con Dios, Viktor Lazlo, Louisiana Red, Theresa Malenfant, An Pierlé. Creating music and sound has always been a constant factor in his life, which has resulted in several records with his bands ROOT and Mahieu-Vantomme Quartet.


Dieses Album enthält kein Booklet