---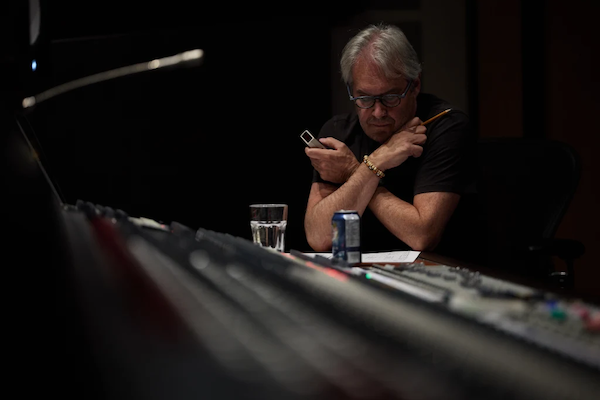 Greg Kavanagh
has been in the music business all his life. As a young guitar player, he honed his skills studying with Lee Ritenour in Los Angeles, later touring and supporting or producing world class artists, including Holly Cole, Marc Jordan, Amy Sky, Molly Johnson, Jennifer Warnes, Chrissie Hynde, Emmy-Lou Harris, Aretha Franklin, The Spinners, M+M, Linda Ronstadt, Judy Collins, Gordon Lightfoot, The Toronto Symphony Orchestra, and many more.
By the time he was 30 Greg was composing and producing TV theme and incidental music for ABC, CBC, CTV, ATV and CBL. Greg is also not stranger to TV commercials having worked on such accounts as Ford, Mattel (Barbie, Disney, Hot Wheels, Polly Pocket), Pepsi-Cola, Mountain Dew, Reckitt Benckiser, Kraft Dinner, Hyundai, Kellogg's and Chesebrough-Ponds, etc. In the 90's Greg began producing artists and securing label deals for them. Since then he has overseen and guided many careers, from the studio to the stage. His international reputation and success in securing foreign deals has put him amongst the top of his field. With over 50 albums under his belt, Greg's extensive experience and skills in producing and engineering, have earned him and his artists multiple Juno nominations, a Juno Award, MuchMusic Best Dance Video Award, multiple Smooth Jazz Award nominations, an ECMA for 'Urban Artist Of The Year', and multiple gold and platinum selling albums.
Greg currently offers a development opportunity to young singer/songwriter/musicians wanting to experience the songwriting and digital production process, focusing on their instrument/vocal skills, in a nurturing and supportive environment, with direct access to top industry professionals. With Greg's guidance, students ultimately produce a professional quality demo CD of their work.
Greg has run his publishing company, Kavasongs, for over 15 years and has secured administrative rights for Canadian and international artists whose songs are featured on multi- platinum selling compilation albums and television shows. In 2000 Greg helped form Mythic Records, an independent label in San Jose, California, where he managed marketing and promotion personnel and helped secure national U.S. distribution with Vapor Records, a Warner Label.
Greg has built and continually upgrades his state-of-the-art studio, Kavasound, where he records and mixes most of his projects. Kavasound features the latest in studio equipment including ProTools HD, an impressive collection of guitars, a Steinway Grand piano, Hammond organ, high end outboard and vintage tube gear, and a vast selection of top of the line microphones. Greg was also an audio consultant for TC Applied Technologies, the leading chip manufacturer for studio hardware components.
Greg is a focused, dedicated, patient and extremely talented music professional, who is familiar with all genres of music, from big band to techno, and classical to country. He has a solid understanding of all aspects of the music industry, including artist development, production, engineering, business/legal affairs, marketing/promotion, publishing and distribution. His commitment to excellence is summed up by his mantra: "If you deliver anything less than perfection, you're not going to succeed."
Greg is a member of AFM, SOCAN and CARAS, SAC, and a former Advisory Board member of the Humber School of Music.