---
Biographie Cecilie Grundt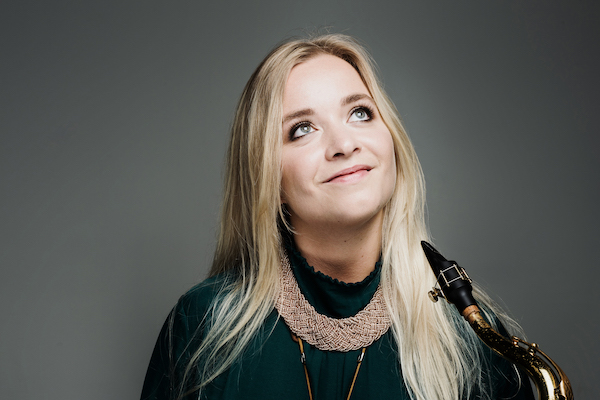 Cecilie Grundt
(13th of July 1991) was born and raised in Stavanger, Norway. Her family enjoyed listening to both classical and jazz music from their record collection from an early age, exposing her to music of Dexter Gordon and Charlie Parker. No wonder she began playing alto saxophone at age nine. She began taking lessons at the Stavanger Performing Arts School, while in the meantime she played in different marching bands, where she often performed as a soloist. ​
Cecilie was playing both the alto and soprano saxophone at age 14, before the tenor became her obsession at age 16. She listened more carefully to numerous jazz recordings, and played along with them. She cites John Coltrane, Sonny Rollins and Jan Garbarek as her main influences at that time.
Cecilie formed her first band as a leader, Cecilie Grundt Quintet, in 2016 which features Øyvind Mathisen on trumpet, Håvard Aufles on piano, Morten Stai on bass and Åsmund Smidt on drums. The band is characterized by communicative interplay through playfulness and curiosity, expressing a contemporary jazz language influenced by the jazz tradition and beyond. The musicians are always given great freedom to flavour the music in their own way. Cecilie Grundt Quintet is still developing, exploring new melodies and structures, and playing with different time signatures.