---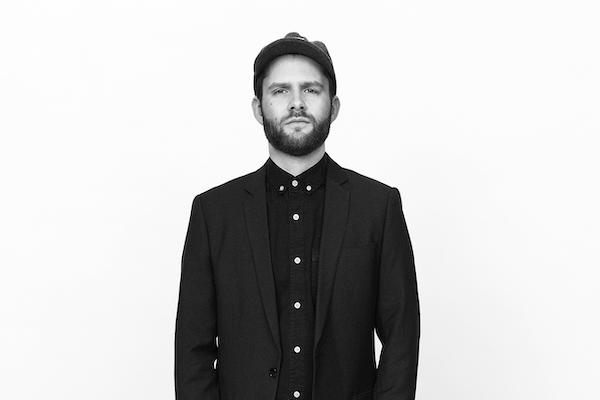 Terkel Nørgaard
Award winning drummer, composer and bandleader.
Born and raised in Copenhagen – played with Ralph Alessi, Jørgen Leth, Palle Mikkelborg, Lars Jansson among others.
Terkel has also studied with some of the finest teachers from Denmark and from USA, including Billy Hart, Jeff Ballard, Dan Weiss, Ari Hoenig, Ed Thigpen, John Riley, Peter Retzlaff, Kresten Osgood, Martin Andersen, Morten Lund and Jonas Johansen.
He has played with many groups and artists including Jørgen Leth, Ralph Alessi, Palle Mikkelborg, Søren Ulrik Thomsen, Bob Rockwell, Thomas Agergaard and Nicolaj Stochholm among others.
His parents were both musicians and taught music. So, Terkel had an early interest in music and quickly picked up playing piano at age of 4 and moving on to violin at age of 5. But it was about a year later, during a concert with a young drummer named Georg Forchammer, that Terkel was moved by Georg's playing and touched by the drums strong rhythms and sound. From that moment on, Terkel wanted to play drums. He applied to Copenhagen Music School at age 7 for lessons with Christian Utke Schiøler, Gert Mortensen and Per Jensen.
In high school Terkel, found himself challenged when he got the opportunity to play in the Aurehøj Big Band at his high school. This was Terkel's first encounter with jazz, and from that on jazz was it! He bought records, went to concerts, read literature about the late great jazz giants, such as Miles Davis. Toward the end of his high school years, he took private lessons with Kresten Osgood, who showed Terkel what jazz was and what jazz could be. These lessons were very important for Terkel's future as a drummer and a musician.
From 2003 to 2004, Terkel played marching drum in The Royal Danish Navy Band as part of his military service. When he completed his service, Terkel went back to lessons with Kresten Osgood and also with Morten Lund. It was at this time that Terkel started playing regularly with bands based in Copenhagen.
From 2006 until June 2009, Terkel studied Musicology at the University of Copenhagen. He finished with a bachelor degree
During the studies at Musicology, Terkel missed playing music and playing jazz. The studies at the University were too conventional. His yearning for jazz took him to New York in August 2008, to gain knowledge of jazz. What he saw and learned gave him confidence in himself, enabling him to apply to the Rhythmic Music Conservatorium. He was accepted in August, 2009, only two months after leaving Musicology.
In New York, Terkel discovered an environment that was truly inspiring, with jazz clubs, new people and friendships, fantastic teachers (Billy Hart, Peter Retzlaff and John Riley) and the legendary New York City itself . For 4 weeks, NYC was his home. The city retains a pecial place in his mind and heart.
In August of 2011, while studying at Rhythmic Music Conservatory in Copenhagen, Terkel Nørgaard formed the band Reverse with his old friend, Jesper Thorn, and his new friend, pianist Søren Gemmer. He formed this group because he wanted a band that could play his music. The band was his playground where the surroundings could change to follow the kind of music he wrote. Reverse features concepts that include other artists such as Ralph Alessi, Palle Mikkelborg, Jørgen Leth, Thomas Agergaard and Nicolaj Stochholm.
Terkel and fellow students combined poetry with their music to explore new waves in the spoken word genre. For this, they formed Det Glemte Kvarter in 2010. The group only worked with the Danish poet Søren Ulrik Thomsen's poetry and it became Søren Ulrik Thomsen's band in 2011. The band toured all over Denmark, released the double CD album Rystet Spejl. Musik & Poesi published by Gyldendal. This release was met with many fantastic reviews, fx. 5 (out of 6 hearts) in Politiken and won a Danish Music Award Jazz for the best vocal album that year in november 2013. Terkel worked with the band until November 2014, when he left to dedicate time to his own projects.
Terkel has been touring with Jørgen Leth and Ralph Alessi, writing music for Palle Mikkelborg and Ralph Alessi, and worked intensively with his trio Reverse, who released Awakening in 2014 and Museum in 2017 – both albums was very critically acclaimed, especially Museum getin 5/6 starts in the danish newspaper, Berlingske. The trio is working on releasing two more album during 2018 and 2019.
Terkel is currently working with his quartet with Niels Vincentz, Mikkel Ploug & Jeppe Skovbakke playing Terkel's favorite tunes by his favorite jazz composers. Monk, Coltrane, Parker, Ellington, Strayhorn, Heath etc.
He's also working with the international band Maximalistica with musicians from Holland, Norway, Finland and Denmark. It consists of 3 guitarists, a shit load of pedals and two drummers. The quintet's music is totally improvised on the spot. The band released The Clash Of The Titans in 2015.
Terkel is also working with CLT with Casper Rask and Lars Fiil, Hvid By, Lars Jansson together with Jeppe Skovbakke, with Hanne Uldal and his father-in-law Søren Sørensen & Kjeld Lauritsen.