---
Amelia Watkins, Eliza Bagg, Bang on a Can Opera Ensemble & Daniela Candillari
---
Biographie Amelia Watkins, Eliza Bagg, Bang on a Can Opera Ensemble & Daniela Candillari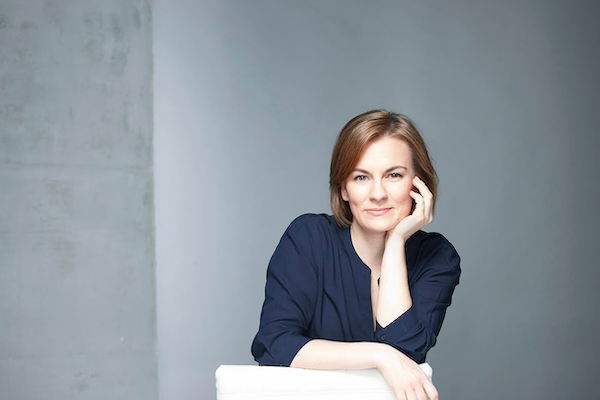 Daniela Candillari
is quickly emerging as a dynamic and compelling conductor in opera houses and on concert stages throughout North America and Europe. Recent engagements include her Lyric Opera of Chicago debut, leading Gregory Spears' Fellow Travelers, which resulted in her immediate reengagement to lead An American Dream in the 2018-2019 season. Other debuts include Minnesota Opera leading Fellow Travelers, her concert debut with NOVUS NY of Trinity Wall Street, opening their festival celebrating the 100th anniversary of the birth of Leonard Bernstein, and her PROTOTYPE Festival debut conducting Acquanetta. In the 2018-2019 season, she makes her Boston conducting debut with the world premiere of PermaDeath, her Asian debut in Hong Kong conducting Du Yun's Pulitzer Prize winning opera Angel's Bone, and her Opera Philadelphia debut conducting Rene Orth's Empty the House, a new production, produced in cooperation with the Curtis Institute of Music. In the summer of 2019 she leads the West Coast premiere of Jennifer Higdon's Cold Mountain in a new production by director James Darrah at Music Academy of the West. Future engagements include her debuts with Arizona Opera and Cincinnati Opera.
Other recent projects include conducting the Manhattan School of Music Philharmonia, assisting Matthew Aucoin on his opera Crossing for BAM's Next Wave Festival, and assisting Vasily Petrenko on a production of Falstaff with Royal Liverpool Philharmonic featuring Sir Bryn Terfel. Additionally, she has led workshops for Arizona Opera (Clint Borzoni's The Copper Queen) and Opera Philadelphia (Double Exposure).
Ms. Candillari's vast repertoire knowledge in opera has come through a traditional route: as a Répétiteur her work includes extended periods with Slovenian National Opera, European Opera Centre and Indiana University Jacobs School of Music; she has been an opera coach (working alongside Martina Arroyo and Carol Vaness); as a recitalist, she has worked with Håkan Hagegård and for the European Commission in London; as assistant conductor she has worked on contemporary projects for OPERA America and more traditional repertoire for Sarasota Opera; and at Slovenian National Opera she was successively chorus master, assistant conductor and assistant to the Artistic Director. Her broadcasting work includes National Public Radio America, Austrian Radio, Slovenian National Radio and Television, and Serbian National Television.
She has a strong interest in contemporary work in many different genres. Ms. Candillari conducted the world premiere of Stefania de Kenessey's opera Bonfire of the Vanities at Museo del Barrio, New York. At the Center for Contemporary Opera she workshopped Rachel Peters' and Royce Vavrek's opera Wild Beast of the Bungalow; and gave the first public presentation of Hannah Lash's opera Beowulf. Ms. Candillari's work as a composer has given her a special insight into and understanding of contemporary work. Her own compositions - commissioned by outstanding instrumentalists and most recently by the University of Pittsburgh - have now been performed by musicians from the symphony orchestras of Boston, Cleveland, Detroit, and Pittsburgh, and by the musicians from the three resident orchestras of the Lincoln Center - the Metropolitan Opera Orchestra, the New York Philharmonic and New York City Ballet. Alongside her championing of contemporary repertoire, Ms. Candillari founded her own chamber orchestra - Gravity Shift - in New York City to take more traditional repertoire to new audiences.
A native of Slovenia, Ms. Candillari holds a Doctorate in Musicology from the Universität für Musik in Vienna, a Master of Music in Jazz Studies from the Indiana University Jacobs School of Music and a Master of Music and Bachelor in Piano Performance from Universität für Musik in Graz. She was a Fulbright scholar and was subsequently awarded TED Fellowship.