---
Lorne Balfe, Harold Faltermeyer, Lady Gaga, OneRepublic, Hans Zimmer
---
Biographie Lorne Balfe, Harold Faltermeyer, Lady Gaga, OneRepublic, Hans Zimmer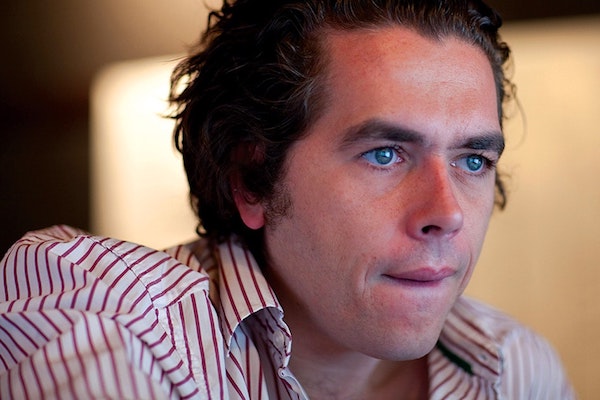 Lorne Balfe
[MISSION IMPOSSIBLE: FALLOUT, THE LEGO BATMAN MOVIE] is a Grammy Award-winning, EMMY and BAFTA nominated composer. Whether on an impossible mission, the heartbreak of the Queen, the perils of the cape crusade or the soul of a genius, Lorne Balfe creates a musical voice that reflects the characters and the stories that embody them. Originally from Inverness, Scotland, Balfe has created music in virtually all genres and for all visual media with projects ranging from major studio to independent films, tent pole video game franchises, beloved animated feature films, critically acclaimed television series, and documentary features. Some of his latest projects include the TV Mini-Series THE CRY (BBC One), AD ASTRA (Twentieth Century Fox), which he co-scored with composer Max Richter, Ang Lee's GEMINI MAN (Paramount Pictures), HBO's upcoming HIS DARK MATERIALS, as well as Director/Producer Michael Bay's SIX UNDERGROUND (Netflix), and BAD BOYS FOR LIFE (Columbia Pictures).
Lorne Balfe consistently receives accolades for his musical compositions. He recently received critical-acclaim for his score in the most successful film of the Mission Impossible franchise, Writer/Director Christopher McQuarrie's MISSION IMPOSSIBLE: FALLOUT (Paramount Pictures). In 2017, Balfe was awarded an Emmy-nomination for "Outstanding Main Title theme" for GENIUS (National Geographic), the Ron Howard produced scripted TV series about Albert Einstein; this year he created a new musical-voice for GENIUS: Picasso about Pablo Picasso. His "Picasso Suite" from the series premiered in Picasso's birthplace, Malaga, Spain by the Malaga Symphony Orchestra at the world-renowned Malaga Film Music Festival.
Other notable film and TV projects include THE CROWN (Netflix), THE LEGO BATMAN MOVIE (Warner Bros.), the Oscar nominated film THE FLORIDA PROJECT (A24), TERMINATOR GENISYS (Paramount Pictures), PACIFIC RIM: UPRISING, and 13 HOURS: THE SECRET SOLDIERS OF BENGHAZI (Paramount Pictures). He also served as score producer for DUNKIRK (Warner Bros).
Lorne Balfe's big break came when he scored his first major feature film, MEGAMIND. Within a year, he expanded his scoring talents into video games, co-composing - ASSASSIN'S CREED: REVELATIONS, which received a BAFTA nomination for Best Original Music. His video game credits now include CRYSIS 2, four titles in the SKYLANDERS series (SPYRO'S ADVENTURE, GIANTS, SWAP FORCE, and TRAP TEAM), ASSASSIN'S CREED III, ASSASIN'S CREED III: THE TYRANNY OF KING WASHINGTON, CALL OF DUTY: MODERN WARFARE 2, and BEYOND: TWO SOULS.
Lorne Balfe continues to expand his repertoire in all visual media including the animated features HOME and PENGUINS OF MADAGASCAR, based on the beloved British TV series, THE SWEENEY, acclaimed documentaries MANNY (about the life of Manny Pacquiao), SALINGER (about JD Salinger) and THE LAST MAN ON THE MOON (Apollo astronaut Gene Cernan). As a score producer, Balfe was awarded a Grammy in 2009 for Christopher Nolan's THE DARK KNIGHT (Warner Bros). In 2012, Lorne Balfe earned his first EMMY nomination for the mini-series RESTLESS.