---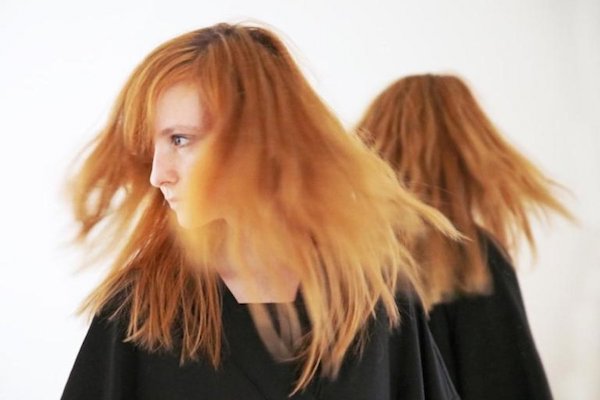 Resina
is the alias of Karolina Rec, a cellist and composer based in Warsaw, Poland. Born 1982, Karolina graduated from the Music Academy in Gdansk and the University of Gdansk. Active in Poland's independent music scene since the late '00s, she was co-founder / collaborator of some of Poland's most influential alternative bands: Kings of Caramel, Cieslak and Princess, Nathalie And The Loners, Anthony Chorale and more. She has featured on numerous album releases and soundtracks (including the Oscar-nominated 'Rabbit a la Berlin'), and has been the author of a dozen music productions for theatre. A compulsive live artist, Karolina's style is primarily characterized by personal language of improvisation and alternative approach to melody.
Resina was signed to 130701 in February 2016, having sent in a hugely impressive demo. Her self-titled debut album was a result of experiments with cello and simple electronic tools - sometimes close to the form of song; sometimes based more on powerful, intuitive impressions but always marked by the desire to use non-obvious characteristics of the instrument. It was released in September 2016, to a strong press response.
In the two years following the debut release, Resina completed her first work as a film music composer - creating a soundtrack to Jacek Piotr Blawut's 'Dzien Czekolady' alongside composer / percussionist player Hubert Zemler. She contributed vocals to Polish electronic/ pop artist Zamilska's single, 'Closer', and also to her soundtrack to the documentary film 'Tourists'. As a live artist, Karolina has played throughout Europe, developing into an increasingly powerful performer and supporting the likes of Sarah Neufeld, Godspeed You! Black Emperor, Owen Pallett, Hauschka and labelmate Ian William Craig. She has played at Unsound, Tallinn Music Week and Brdcst festivals; also at Boiler Room, TEDx, and at London's Union Chapel.
Her second album, 'Traces' is set for release in July 2018.