---
Christ Church Cathedral Choir, Oxford Baroque & Stephen Darlington
---
Biographie Christ Church Cathedral Choir, Oxford Baroque & Stephen Darlington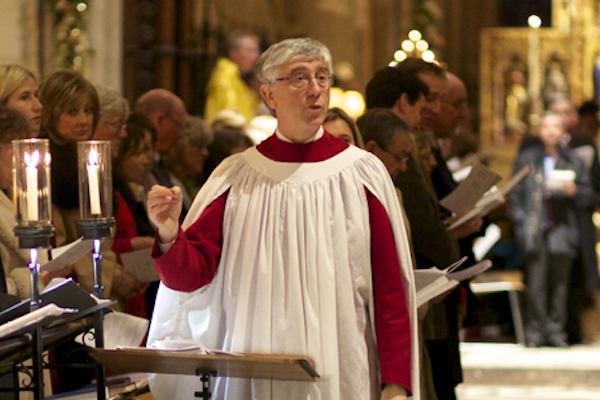 Christ Church Cathedral Choir
Although Christ Church Cathedral Choir is 500 years old, it is justly famous for the youthfulness of its sound and its daring and adventurous musical programming. Unique in the world as both Cathedral and College choir, the intimate acoustic of its musical home, Oxford's twelfth-century Cathedral, has given it a relationship with early sacred music and the rhythm and vigour of contemporary idioms which is second to none.
Throughout its history, the choir has attracted many distinguished composers and organists, from its first director, John Taverner, appointed by Cardinal Wolsey in 1526, to William Walton in the twentieth century. In recent years, the choir has commissioned and recorded works by composers such as John Tavener, William Mathias, Robert Saxton and Howard Goodall.
Currently there are twelve clerks (adult singers) and nineteen boys in the choir, and two organists. The boys are selected for their musical ability and attend Christ Church Cathedral School. The Cathedral is renowned for training many of the country's leading organists.
As well as their daily services in the Cathedral, the choir's reputation inevitably leads to a busy annual programme of concerts and overseas tours. The choir has many award-winning recordings to its credit and works with several international orchestras and soloists.
The astonishing versatility of this choir has given them a strong media profile. They have appeared on all the major TV channels, including Howard Goodall's Bafta award-winning series for Channel Four, and have been hailed as "one of the finest choirs on Earth". This collaboration with Goodall has also led to the choir singing his TV and film themes for Mr Bean and The Vicar of Dibley. Whether Cardinal Wolsey would have envisaged so illustrious a future for his new foundation back in the sixteenth century is another matter!
Stephen Darlington
is one of the country's leading choral conductors. From 1985 to 2018 he was Director of Music at Christ Church, Oxford. Previously Stephen was Master of the Music at St. Alban's Abbey and Artistic Director of St. Alban's International Organ Festival. He established Christ Church as an acknowledged centre of academic musical excellence, and maintained the highest choral traditions of the Church of England in the Cathedral. His outstanding strength is in his performances of choral music of the sixteenth century and of modern sacred music. An extensive discography, comprising over fifty CDs, includes several award-winning recordings. From 1998 to 2000 Stephen was President of the Royal College of Organists.