---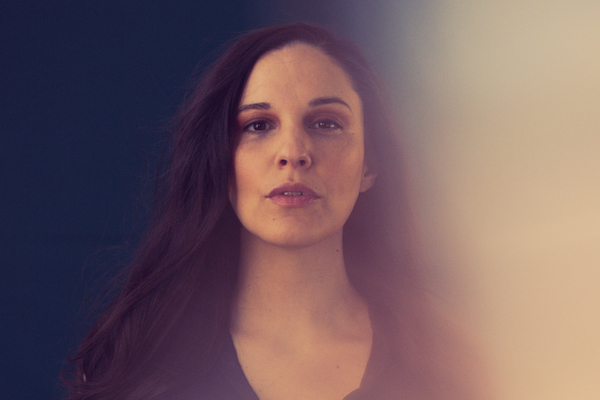 Simin Tender
"It is a journey – to myself, through the world of my emotions and thoughts and to my Afghan roots", explains Simin Tander. Where Water Travels Home does not show us a conventional road movie: imaginative and labyrinthine, and therefore all the more compelling for the listener, are the sound routes which this water takes, and rather than the compass of the mind it follows the path of the heart.
"Where water travels home" – this is no abstract image. For the daughter of an Afghan journalist/poet and a German teacher, it rather means the actually experienced search for her identity. As a mature singer, she is now posing the question of the where from and where to in her second CD, which turns out to be a masterpiece of song-writing with an improvisational touch. Simin Tander and her marvellous quartet build dramatic tension over the course of 13 stations, traversing past and present in a free-flowing dramaturgy.
In the past few years Simin has become one of the rising stars of the Dutch and German jazz scene. Her performances at the North Sea Jazz Festival, the BIMHUIS, the prestigious Amsterdam Concertgebouw, Berlin Jazzmeeting, Women In Jazz Fesitval /Halle, JAZZAHEAD /Bremen and her concerts with Dutch Jazz star Eric Vloeimans have received rave reviews.
Beside the Netherlands and Germany Simin is developing an internationally recognized reputation with performances at the Bohemia Jazz Fest (Czech Republic), Catania Jazz Festival (Italy), Madrid Jazz Festival (Spain), OCT LOFT Festival (China), Hong Kong Jazz Festival, the Jarasum Jazzfestival (South Korea) and many more.
Her name is Persian and a beautiful promise for her future: "silvery shining".