---
Vladyslav Sendecki & Atom String Quartet
---
Biographie Vladyslav Sendecki & Atom String Quartet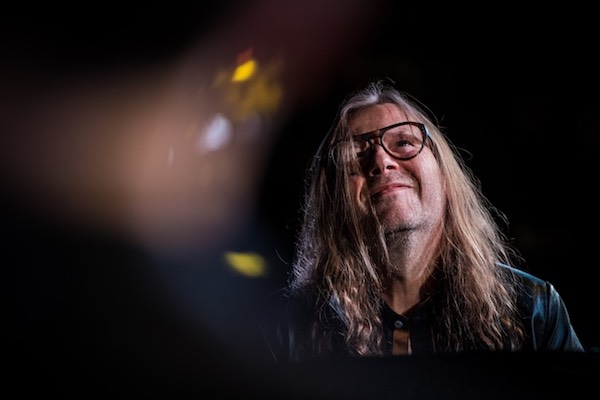 Vladislav Sendecki
(1955 in Gorlice) ist ein polnischer Jazz-Pianist (in polnischer Schreibweise: Władysław Sendecki).
Erst während des Studiums am Frédéric-Chopin-Konservatorium (Fryderyk-Chopin-Musikakademie) und an der Musikakademie Krakau entdeckte Vladyslav Sendecki den Jazz. Er spielte mit seinen eigenen Gruppen Extra Ball und Sunship und bald auch mit Leszek Zadlo und Janusz Stefanski im Polski Jazz Ensemble, mit Zbigniew Namysłowski und auch mit den Novi Singers.
1981 siedelte er aus politischen Gründen in die Schweiz um und startete von dort aus - zunächst mit dem Polski Jazz Ensemble - eine internationale Karriere. Weiterhin spielte er beispielsweise mit Klaus Doldingers Passport, Billy Cobham, Michael und Randy Brecker, Ray Anderson, Peter Herbolzheimer, Larry Coryell, Didier Lockwood, Michał Urbaniak und Urszula Dudziak, Biréli Lagrène und Jaco Pastorius, Charlie Mariano und Vitold Rek. Seit 1996 ist er Pianist der NDR Big Band. Mit Gerry Brown, Detlev Beier und Ingolf Burkhardt gründete Vladyslav Sendecki das Hamburg Jazz Quartet.
Für die New York Village Voice gilt Sendecki, der mit der Schauspielerin Angelique Duvier verheiratet ist, als "one of the five best jazz pianists in the world".