---
Christopher Tin feat. VOCES8 & Barnaby Smith
---
Biographie Christopher Tin feat. VOCES8 & Barnaby Smith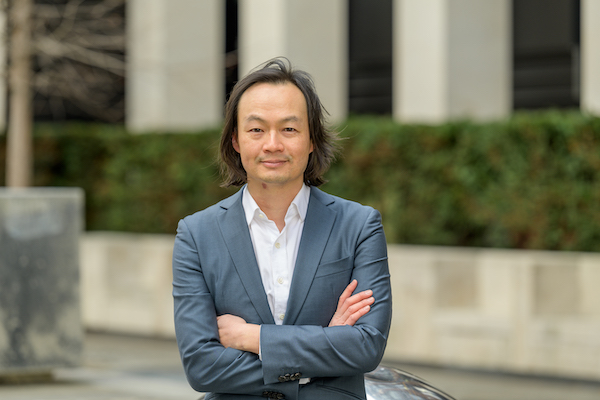 Christopher Tin
is a two-time Grammy-winning composer of concert and media music. Time Magazine calls his music 'rousing' and 'anthemic', while The Guardian calls it 'joyful' and 'an intelligent meeting of melody and theme'. His music has been performed and premiered in many of the world's most prestigious venues: Lincoln Center, Kennedy Center, Hollywood Bowl, the United Nations, and Carnegie Hall, where he had an entire concert devoted to his music. He has also been performed by ensembles diverse as the Royal Philharmonic Orchestra, National Symphony Orchestra, Metropole Orkest, and US Air Force Band.
His song "Baba Yetu", originally written for the video game Civilization IV, is a modern choral standard, and the first piece of music written for a video game ever to win a Grammy Award. His debut album, the multi-lingual song cycle Calling All Dawns, won him a second Grammy in 2011 for Best Classical Crossover Album, and his follow-up release The Drop That Contained the Sea debuted at #1 on Billboard's classical charts, and premiered to a sold-out audience at Carnegie Hall's Stern Auditorium. His third album To Shiver the Sky also debuted at #1, and was funded by a record-breaking Kickstarter campaign that raised $221,415, smashing all previous classical music crowdfunding records. His fourth album, The Lost Birds, is a collaboration with acclaimed British vocal ensemble VOCES8 and was nominated for a Grammy Award in 2023.
Tin is signed to an exclusive record deal with Universal under their legendary Decca label, published by Concord and Boosey & Hawkes, and is a Yamaha artist. He works out of his own custom-built studio in Santa Monica, CA.