---
Susan Weinert Rainbow Trio
---
Biographie Susan Weinert Rainbow Trio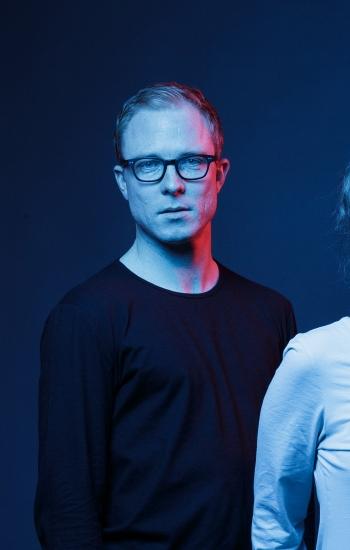 Susan Weinert
Als Mike Mainieri, musikalischer Kopf der legendären New Yorker Band Steps Ahead, zum ersten Mal Susan Weinert´s Gitarrenspiel hörte hielt er es nicht für möglich, daß eine Frau so kraftvoll spielen konnte und engagierte sie spontan für eine Tour mit seiner Band. Ihm gefiel vor allem neben dem kraftvollen Stil ihre Eigenständigkeit und den Journalisten diktierte er in die Feder: "Susan has carved out her own niche in the cluttered world of guitarists. International recognition is at her doorstep"
So sollte es kommen, denn mittlerweile ist die energiegeladene Powerfrau mehrfach mit ihrer Gitarre und ihren Songs um die halbe Welt gereist und trat in Clubs und bei internationalen Festivals auf.
Durch diese rastlose Konzerttätigkeit mit weit mehr als 2000 Auftritten hat sich Susan Weinert einen festen Platz in der internationalen Liga führender Gitarristen erspielt. Ihr kraftvoller Stil, ihre virtuose Technik und ihre anspruchsvollen, innovativen Kompositionen lassen überall auf der Welt begeisterte Fans und staunende Kritiker zurück. Daneben wurde sie immer wieder von Musikern der U.S. Musikszene für ihre Formationen als Gastsolistin engagiert. Doch für Susan steht die Arbeit mit ihren eigenen Projekten im Vordergrund. 8 weltweit veröffentlichte Alben hat sie bereits unter ihrem eigenen Namen herausgebracht. Dabei ist die Bandbreite der Stilistik breit gefächert. Von energiegeladenen Jazz-Rock-Funk-E-Gitarrenfeuerwerken zu emotionalen Balladen auf der akustischen Gitarre mit flirrenden Klangkaskaden reicht das musikalische Spektrum. Daneben gibt es viele ungewöhnliche Klänge denn Susan ist sehr experimentierfreudig und setzt neben verschiedenen Gitarren auch virtuelle Klangerzeugungen ein.
Susan Weinert sieht ihre Instrumente als Werkzeug zur Umsetzung musikalischer Ideen und Klangfarben und fühlt sich auf der elektrischen Gitarre ebenso zu Hause wie auf der akustischen. Aus diesem Grund präsentiert sie ihre musikalischen Visionen auf der Bühne in verschiedenen Besetzungen, mit denen sie die jeweilige Stilistik am besten umsetzen kann. Dabei setzt sie auf langjährige Weggefährten und Mitstreiter mit denen sie viele gemeinsame Auftritte und Erlebnisse verbindet und die ihrerseits mit ihrer musikalischen Persönlichkeit den individuellen Sound der jeweiligen Formation maßgeblich mitprägen.