---
Album info
Album including Album cover
1

Guajira for Two Pianos

05:28

2

Challenge

03:47

3

Punto Cubano #1

04:47

4

Danza Lucumi

05:17

5

La Malanga

03:40

6

Milonga Por Cuba (Dedicated to 7/11)

04:41

7

Santos Suarez's Memories

05:17

8

David's Tumbao

04:13

9

Body and Soul

04:41

Total Runtime

41:51
Info for Front Street Duets

Front Street Duets is a compelling collaboration of two internationally acclaimed Cuban jazz pianists and composers, Hilario Duran and David Virelles. This collection of piano duets features the virtuosic playing of two musicians in peak form. Duran and Virelles have a musical and personal relationship dating back over two decades, but this is their most extensive project to date.
The Toronto-based Duran is a towering figure in Cuban music. Over a career now spanning over 45 years, he has won three Juno Awards and earned a Grammy nomination (for 2006's From the Heart, by Hilario Durán and his Latin Big Band). His extensive discography includes work as a solo artist, and in duo, small group and big band settings, and he has also achieved distinction in the classical and chamber music worlds.
Now based in New York City after a stint in Toronto, Virelles records as a solo artist for such labels as ECM and Pi Recordings. He has collaborated extensively with such noted musicians as Andrew Cyrille, Bill Frisell, Henry Threadgill, Steve Coleman, and Ravi Coltrane, and last year he won the prestigious Herb Alpert Awards in the Arts.
When ALMA head and album producer Peter Cardinali presented the concept to Duran and Virelles a couple of years ago, both instantly agreed. "This album is very special because I had the privilege to work with David," Duran explains. "He is the most important Cuban piano player of this new generation, and now he has so much success in the New York City scene, playing with great jazz stars and doing his own projects."
Duran & Virelles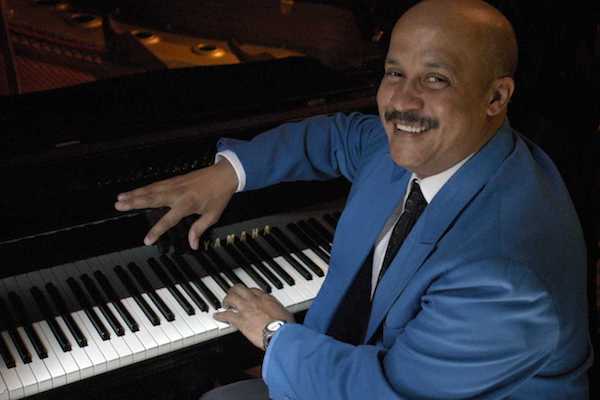 Hilario Luis Durán Torres
Cuban born Hilario Durán grew up in Havana in a musical family surrounded by a variety of diverse musical influences on a daily basis. He began working as a professional musician in Cuba's Los Papa Cun­-Cun Ensemble and in a variety of musical formats. Later on, in the 70's, Durán was Chucho Valdés' chosen successor in Cuba's most modern big band, Orquesta Cubana de Música Moderna.
Hilario Durán toured worldwide and performed with Dizzy Gillespie and Michel Legrand, among many others, as part of Arturo Sandoval's band where he was pianist/keyboardist, arranger and musical director for 9 years.
Chucho Valdés has acknowledged Hilario Durán as one of the greatest Cuban pianists of the 20th century, calling the Grammy-nominated and multi JUNO-award winner "an unparalleled pianist, composer and arranger of the first order".
After making his mark in Cuba, Durán continued to hone his skills as a pianist, composer, arranger and musical director of remarkable virtuosity. Since arriving in Canada, Hilario has made a name for himself, he is a multi-Canadian Juno Award winner and nominee; an American Grammy nominee; a multi-Canadian National Jazz Award winner & nominee; and the proud recipient of the 2007 Chico O'Farrill Lifetime Achievement Award, from Latin Jazz USA, for his outstanding contributions to Afro-Cuban Jazz and Latin Jazz.
Cuban-Canadian jazz pianist Hilario Durán is a fixture on the Toronto music scene. Durán immigrated in 1998 to Canada and was named as One of the 10 Most Influential Hispanic Canadians in 2009. Hilario has been named Best Artist of the Year 2013 by the Toronto Musicians' Association and also as 2014 Best Vision Award Winner (Premio a la Trayectoria) for his work as entrepreneur as a director of his musical company, ES MI MUSICA PRODUCTIONS. He is also an educator at Toronto's Humber College, acting as a piano teacher and ensemble director.
Hilario Durán has been based in Toronto for the past two decades, but his musical heart and soul have remained closely connected to the land of his birth. He has continued to collaborate with Cuban musicians, but he takes this to another level on Contumbao. In November 2016, Alma Records' Peter Cardinali and award-winning engineer John 'Beetle' Bailey accompanied Durán to Havana, and the team set up shop in Cuba's famed EGREM recording studio, the most storied such facility on the island. The cast of musical heavyweights assembled in Havana work their magic on 11 new Durán original compositions. Hilario's mission is certainly fulfilled here, as Contumbao has an impressive dynamic range of different tempos, tones and moods.
David Virelles
was born and raised in Santiago de Cuba, moving to Canada in 2001 and to New York City in 2009. His studies included private lessons in composition with composer-saxophonist-flutist Henry Threadgill. In 2014, ECM released Virelles' leader debut for the label: Mbókò – Sacred Music for Piano, Two Basses, Drum Set and Biankoméko Abakuá. As the subtitle indicates, the album's 10 pieces feature his piano alongside a dual bass drone (by Thomas Morgan and Robert Hurst), the polyrhythmic percussion of a traditional trap set (Marcus Gilmore) and the all-important four-drum biankoméko kit (Román Díaz). With the sonic mysteries of Mbókò, Virelles transmuted the folkloric rhythms of Afro-Cuban religious ritual into a 21st-century musical impulse, tapping into a sound that's simultaneously ancient and modern, communal and personal, meditative and propulsive.

This album contains no booklet.