---
Album info
Album including Album cover
1

Gaol

01:09

2

Teenage Chemistry

02:52

3

No Time (For My Life to Suck)

02:33

4

Pressure Makes Diamonds

02:42

5

Dinner Table

03:30

6

When You Lose Someone

03:21

7

I Should Be a Bird

03:59

8

Colours of You

03:38

9

Limited Edition

02:54

10

Older Guys

04:14

11

Heirlooms

04:28

12

Älskar

03:01

13

Need You (feat. Zion Foster)

03:09

14

Need You

03:09

15

Love Seasons

02:46

16

Summer Fling

03:35

17

Life's a Bitch

02:59

18

Summer Fling (Acoustic Version)

03:36

19

Life's a Bitch (Acoustic Version)

03:02

20

Älskar (Acoustic Version)

02:54

21

Teenage Chemistry (Acoustic Version)

03:26

22

Colours of You (Room with a View Version)

03:39

Total Runtime

01:10:36
Info for Älskar Nights (Deluxe Version)

Nina Nesbitt is set to take her continuing rising star status to the next level with the news that she will release her eagerly anticipated new album "Älskar". Made in the show of the introspection, loss and fear of lockdown, "Älskar" celebrates life in all of its complexities as well as love in every form imaginable. As we've heard from its previous singles "Dinner Table" and "When You Lose Someone", "Älskar" (meaning "to love" in Swedish, a reflection of Nina's half-Swedish heritage) shimmers with both tender, intimate ballads and huge escapist '80s-tinged bangers that beg for the dancefloor. Nina wrote or co-wrote every song that features on the album, and produced or co-produced many of its tracks.
Nina's new music follows the huge global fanbase she established with her second album 'The Sun Will Come Up, The Seasons Will Change'. The album amassed a staggering half-a-billion streams including for the now classic 'Loyal To Me' which was Top 10 most added at Top 40 radio and propelled her into Spotify's top 500 artists in the world. The track, which Nina performed on The Late Show With Stephen Colbert (her US late night TV debut), earned acclaim from the likes of Marie Claire who praised the album for its "Joyful, dance-y pop with wrenching indie ballads, displaying a newfound maturity in the…songwriting," and Billboard Magazine who hailed it "an iridescent work of pop mastery, showcasing Nesbitt's proficiency as a songwriter, vocalist and producer," with V Magazine proclaiming, "'The Sun Will Come Up'… captures the precise moment an artist finds herself blossoming into a full-blown pop star."
Nina Nesbitt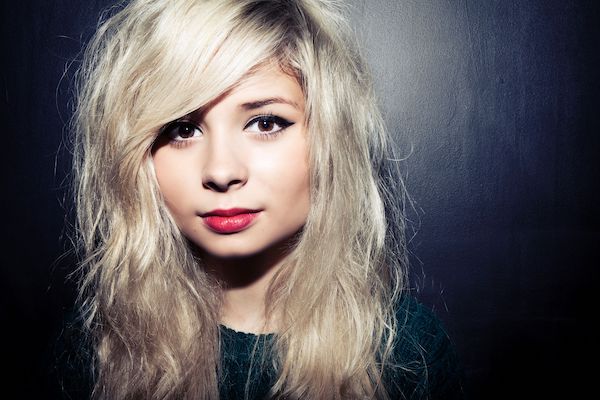 Nina Nesbitt
Singer and songwriter Nina Nesbitt's mixture of pop-inspired melodies, part-acoustic instrumentation, and yearning relationship angst saw her cast as the female counterpart to Ed Sheeran when she was invited to open shows for him as a teen. However, Nesbitt carved out her own identity and had a U.K. hit with "Stay Out" before landing just outside of the Top Ten with her full-length debut, 2014's Peroxide. She has also written songs for artists such as Jessie Ware and Olivia Holt.
Though she had originally wanted to be an author, Scotland-born Nesbitt eventually started setting her short stories to the music that she wrote on the piano and, later, acoustic guitar. At 16, she began performing in Edinburgh and established a video channel where she posted a mixture of original songs and covers. In 2011, a chance encounter and on-the-spot performance of her song "Standing on One Leg" for pop sensation Ed Sheeran led to support slots and an on-stage cameo during his nation-wide tour. In the meantime, her version of Example's "Stay Awake" was heard by the U.K. rapper, and he subsequently invited Nesbitt to join him for dates at the end of his U.K. tour. She self-released her first EP, The Apple Tree, in 2012, and it received radio support from BBC Radio 1.
A record deal with Island/Universal soon followed, as did a series of EPs, including 2013's Stay Out. It spent a week on the Billboard Heatseekers chart, while the title track reached number 21 on the U.K. singles chart. "Stay Out" reappeared on Nesbitt's full-length debut, 2014's Peroxide, which went to number 11 in the U.K. and 40 in Ireland. It featured other songs from her previous EPs alongside original material. 2014 also saw the release of Sheeran's x LP, which included the songs "Nina" and "Photograph," both inspired by the couple's brief relationship. The Nesbitt EP Modern Love followed in early 2016 before she parted ways with Island. Later in 2016, she self-released the Life in Colour EP and signed with Cooking Vinyl.
Her debut for Cooking Vinyl was 2018's Somebody Special EP. Its title song landed in Ireland's Top 100 and received official remixes by Leon Lour and R3hab. At the end of the year, Nesbitt's version of "Oh Holy Night" charted in Sweden. She toured in support of Rudimental in early 2019 before embarking on a headlining tour of the U.S. In the meantime, Cooking Vinyl released her second long-player, The Sun Will Come Up, the Seasons Will Change, that February. Debuting just outside the Top 20 in the U.K., it featured production by Nesbitt, Fraser T. Smith (Adele, Gorillaz), Lostboy (Anne-Marie), and Jordan Riley (Dakota, Dan Caplen).

This album contains no booklet.