---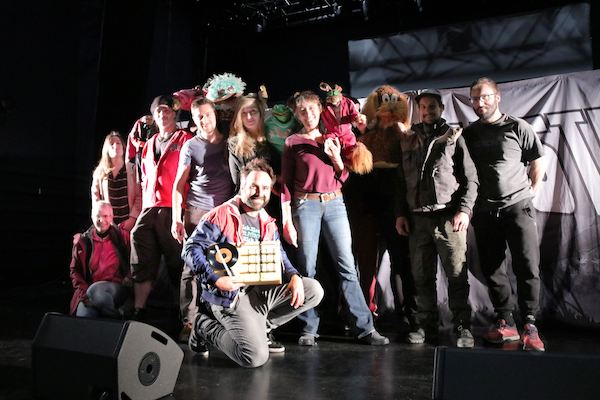 Puppetmastaz
The Story of the Puppetmastaz begins with a mystery: it is said that in the late 90ies, Puppets from all over the world got together in Berlin to create a political movement. Led by Mr. Maloke, a Mole with a Top Hat and a big mouth, they started to put out the word to us humans. And when they felt that nobody was listening to them preaching in the street, they decided to create a Toyband, put music to their words and, as it was a lot of things to be said, they chose Rapmusic.
The first Members Chili Gonzales, Mocky, Max Turner and Paul Pm created their own style of HipHop, some call it Beastcoast-Rap, and stepped on stage. And what you get when they are on stage is one of the funniest, craziest and musically most challenging concerts you have ever seen. Imagine the Muppet Show crossed over with the Wu Tang Clan in front of a roaring audience and you get quite close.
There are more than 20 different Puppet Characters, all carefully worked out by Paul PM and his Crew, and each of them alone is a great performer live and recorded. Together these Puppets create an amazing spectacle.
In 2002, they released their first EP ("Humans get all the Credit") , many other followed with interesting collaborations like Le Peuple D'Herbe, Modeselektor, Mouse on Mars or Chili Gonzales.
Since 2002 the Puppetmastaz have played more than 1000 Shows throughout Europe and performed in front of over 4.000.000 people altogether.