---
Album info
Album including Album cover Booklet (PDF)
I`m sorry!
Dear HIGHRESAUDIO Visitor,
due to territorial constraints and also different releases dates in each country you currently can`t purchase this album. We are updating our release dates twice a week. So, please feel free to check from time-to-time, if the album is available for your country.
We suggest, that you bookmark the album and use our Short List function.
Thank you for your understanding and patience.
Yours sincerely, HIGHRESAUDIO
Alessandro Scarlatti (1660 - 1725):

1

Toccata e fuga per organo

05:49

2

Motectus Ad Dominum cum tribularer

02:55

3

Responsorium Omnes amici mei

03:36

4

Responsorium Velum templi

04:18

5

Responsorium Vinea mea

04:45

6

Fuga in re minore per organo

04:28

7

Motectus Caro mea

03:22

8

Responsorium Tamquam ad latronem

04:18

9

Responsorium Tenebrae factae sunt

04:12

10

Responsorium Animam meam dilectam

06:53

11

Fuga in do maggiore per organo

04:16

12

Motectus Domine in auxilium meum

03:59

13

Responsorium Tradiderunt me

03:18

14

Responsorium Jesum tradidit impius

04:13

15

Responsorium Caligaverunt

04:19

16

Fuga XI per organo

03:25

17

Motectus Exaltabo te Domine

03:15

Total Runtime

01:11:21
Info for A. Scarlatti: Responsories for the Holy Week: Good Friday

Wenn es um alte italienische Vokalmusik geht, hat der aus Padua stammende italienische Chor "La Stagione Armonica" unter der Leitung von Sergio Balestracci mehrmals sein hohes musikalisches Niveau bewiesen: "Der Klang, den sie erzeugen, ist höchst ansprechend in seiner festen Ausdruckskraft sowie in der Art und Weise, wie Balestraccis interpretative Details irgendwie einen Hauch von einfacher, aber inbrünstiger Frömmigkeit erzeugt.", schrieb die Presse über sein Album bei deutsche harmonia mundi mit den Responsorien, die Alessandro Scarlatti für Karsamstag komponierte. Jetzt erscheint das Nachfolgealbum mit Scarlattis Responsorien für den Karfreitag. Der 1660 auf Sizilien geborene Scarlatti komponierte für die Karwoche diverse Responsorien (Wechselgesänge), die in ihrem musikalischen Reichtum und ihrer emotionalen Ausdruckskraft die Leidensgeschichte Jesu Christi packend nachvollziehen lassen. Obwohl es nicht gesichert ist, dass diese Stücke tatsächlich Werke von Scarlatti sind, geht Sergio Balestracci davon aus, dass es genügend stichhaltige Elemente gibt, die darauf hinweisen, dass die der Aufnahme zu Grunde liegende handkopierte Manuskripte in der Tat Reproduktionen der Responsorien sind, die Scarlatti zu Beginn des 18. Jahrhunderts für den Großherzog der Toskana komponierte. "Ad Dominum cum tribularer", "Caro mea", "Domine in auxilium meum" oder "Exaltabo te Domine" sind diese Responsorien betitelt, die in jedem Fall wertvolle Werke von tiefer Inspiration sind, in denen Scarlatti eine intensive Ausdrucksform innerhalb der traditionellen Regeln des eingehaltenen Kontrapunkts findet. Die berührenden Werke erklingen teilweise mit Orgelbegleitung (Organist: Carlo Steno Rossi) und vier Solo-Werke für Orgel von Scarlatti setzen außerdem an verschiedenen Stellen einen reizvollen Kontrast. La Stagione Armonica schafft es wie auf dem ersten Album, die emotional packende Musik intensiv und expressiv zu gestalten.
La Stagione Armonica
Carlo Steno Rossi, Orgel
Sergio Balestracci, Leitung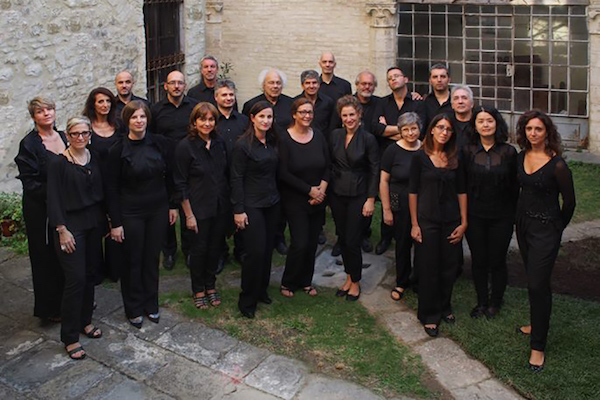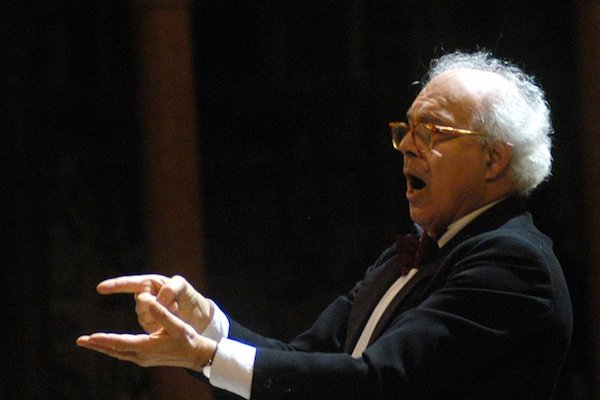 La Stagione Armonica
was founded in 1991 by the members of the "Centro di Musica Antica" of Padua, the original group being formed in 1981. In the ensuing ten years, the ensemble specialized in the Renaissance and Baroque repertoire, working with acclaimed artists such as Andrea Von Ramm, Anthony Rooley, Nigel Rogers, Jordi Savall, Peter Maag, Gianandrea Gavazzeni, Gustav Leonhardt, Ottavio Dantone, Andrea Marcon, Reinhard Göbel, Howard Shelley. Furthermore, they have been collaborating with orchestras and instrumental groups such as "Hesperion XX", Orchestra di Padova e del Veneto, Il Giardino Armonico, Accademia Bizantina, Venice Baroque Orchestra. La Stagione Armonica took part in some of the most prestigious festivals in Italy and abroad. Among these are "Musica e Poesia a San Maurizio" in Milan, "Settembre Musica" in Turin, "Festival Abbaye d'Ambronnay", "York Early Music Festival", "Flanders Festival", "Festival Europäische Kirchenmusik". The Ensemble also performed in Switzerland, Germany, France, Portugal, Austria, Spain, Great Britain, Belgium and The Netherlands. Within this time, it collaborated with Institutions and Associations such as "Teatro La Fenice" in Venice, "Ente Lirico Arena" in Verona, "Unione Musicale" in Turin and the "Schola Cantorum Basiliensis".
La Stagione Armonica has been collaborate in the productions by the "Accademia Bizantina" conducted by Ottavio Dantone, e by the "Venice Baroque Orchestra", conducted by Andrea Marcon, with whom 2004 recorded for Deutsche Grammophon. The ensemble performed in several recording productions, first on CD, for Astrée, Tactus, Denon, Argo-Decca, Rivo Alto, Arabesque, Symphonia, Bongiovanni, CPO, Archiv, Amadeus and then for radio and television, most notably Italian Radio (RAI) as well as German, Swiss, French and Belgian. Among the most recent productions, there are the "Mass in B minor" and the "Christmas Oratorio" by J.S. Bach, conducted by Reinhard Göbel, the "Missa Solemnis" by Ludwig Van Beethoven in collaboration with the Orchestra di Padova e del Veneto, conducted by Szolt Hamar. In 2005, in its madrigalists ensemble, La Stagione Armonica was invited in the International Polyphonic Contest of Arezzo, where it performed the "Anfiparnaso" by Orazio Vecchi. La Stagione Armonica plays solely on original instruments, up to and including the time of Mozart. La Stagione Armonica comprises is formed by a core of 18 singers and a few selected instrumentalists. Since 1996, the ensemble has been working with the conductor Sergio Balestracci, who is presently its artistic director. In 1997, after intensive research and study of Gregorian Chant they founded "La Schola Gregoriana", specializing in that musical form. The sacred music repertoire includes music by J.S. Bach, A. Vivaldi, W.A. Mozart, F.J. Haydn, G.F. Händel, C. Monteverdi, H. Schütz, T.L. da Victoria, D. Scarlatti, A. Scarlatti, C. Gesualdo da Venosa, E. de'Cavalieri, A. Caldara, F. Cavalli, G. Gabrieli, C. de Morales, G.P. da Palestrina, G. Rossini and A. Stradella, whereas the profane repertoire includes music by H. Purcell, C. Monteverdi, A. Banchieri, O. di Lasso, M. Flecha, L. Marenzio and O. Vecchi.
Sergio Balestracci
was born in 1944. After studying at the Conservatory of Piacenza, Italy, he specialized with Edgar Hunt and subsequently took his diploma as a recorder player at Trinity College of Music in London. After taking the Degree in Modern History at the University of Turin, he began to play in concerts as both instrumentalist and singer in the renaissance and the baroque repertoire.
In 1971 he became director of the newly formed "Accademia Fontegara" which took part in the celebrations of Andrea Gabrieli in Venice. He conducted the orchestra of the University of Padua in its performances of the "Ode for the birthday of Queen Mary" by H. Purcell and the European Baroque Ensemble for the "St. John Passion" by J.S. Bach. In 1985 he founded the "Accademia del Santo Spirito" in Turin performing
with its choir and orchestra in several festivals. During his time with the Accademia del Santo Spirito, Sergio Balestracci researched, transcribed and brought to public attention yet unknown Italian music. In 1992, in Vienna, he researched and published new editions of other repertoire, most notably the "Passione di Nostro Signore Gesù Cristo", an oratorio by Antonio Caldara. More recently, he founded in Italy a new baroque orchestra named "Academia Montis Regalis". Since 1976, he has been teaching the recorder at the Conservatory of Padua. He has been professor of recorder and chamber-music in many courses in Italy and in other European countries during these years. As a musicologist, he is professor at the "Scuola di Alto Perfezionamento Musicale di Saluzzo", the "Accademia Filarmonica Trentina" and the Conservatory of Milan.
Since 1996, he is the Artistic Director, chorusmaster and principal conductor of "La Stagione Armonica": with this ensemble, he recorded several CDs, both vocal and instrumental.

Booklet for A. Scarlatti: Responsories for the Holy Week: Good Friday