---
Album info
Album including Album cover Booklet (PDF)
I`m sorry!
Dear HIGHRESAUDIO Visitor,
due to territorial constraints and also different releases dates in each country you currently can`t purchase this album. We are updating our release dates twice a week. So, please feel free to check from time-to-time, if the album is available for your country.
We suggest, that you bookmark the album and use our Short List function.
Thank you for your understanding and patience.
Yours sincerely, HIGHRESAUDIO
Johann Adolf Hasse (1699 - 1783): Siroe, re di Persia, Sinfonia:

1

Siroe, re di Persia, Sinfonia: I. Allegro

01:39

2

Siroe, re di Persia, Sinfonia: II. Adagio

00:45

3

Siroe, re di Persia, Sinfonia: III. Allegro

01:29

Baldassare Galuppi (1706 - 1785):

4

Siroe: Rendimi l'idol mio

02:13

Giovanni Battista Lampugnani (1706 - 1786): Semiramide riconosciuta:

5

Semiramide riconosciuta: Crudel morir mi vedi

06:55

6

Semiramide riconosciuta: Tu mi disprezzi

04:34

Nicola Antonio Porpora (1686 - 1768):

7

Semiramide riconosciuta: Il pastor si torna aprile

06:36

Georg Friedrich Händel (1685 - 1759):

8

Serse, HWV 40: Cagion son io

02:32

9

Siroe, re di Persia, HWV 24: Son stanco, ingiusto numi (Rec. accompagnato)

01:17

10

Siroe, re di Persia, HWV 24: Deggio morire, o stelle

05:09

Antonio Vivaldi (1675 - 1741): Orlando furioso, RV 728:

11

Orlando furioso, RV 728: Insolito coraggio (Rec.)

00:27

12

Orlando furioso, RV 728: Orlando, allora il ciel (Rec. accompagnato)

01:17

13

Orlando furioso, RV 728: Nel profondo cieco mondo

04:06

Baldassare Galuppi:

14

Siroe: Ah non fuggirmi, ingrato

04:42

Georg Friedrich Händel:

15

Siroe, re di Persia, HWV 24, Overtura: I. Allegro

02:53

16

Siroe, re di Persia, HWV 24, Overtura: II. Giga

01:36

17

Serse, HWV 40: Gran pena è gelosia

01:55

18

Alcina, HWV 34: È gelosia

04:08

19

Serse, HWV 40: Se bramate d'amar chi vi sdegna

05:45

Georg Christoph Wagenseil (1715 - 1777):

20

Siroe: La sorte mia tiranna

06:22

Johann Adolf Hasse:

21

Achille in Sciro: Risponderti vorrei

07:53

Georg Christoph Wagenseil:

22

Siroe: Esci, crudel, d'affanno

01:59

Tommaso Traetta (1727 - 1779):

23

Siroe: Che furia, che mostro

03:51

Georg Friedrich Händel:

24

Deidamia, HWV 42: Nell'armi e nell'amar

07:12

Total Runtime

01:27:15
Info for Baroque Gender Stories

Die barocke Lust am Verwirrspiel der Geschlechterrollen auf der Opernbühne: Im 17. und 18. Jahrhundert war es auf der Opernbühne gängige Praxis, dass Frauen in sogenannten Hosenrollen sangen und vor allem die Kastraten etwa als Königinnen oder Prinzessinnen auftraten. Dieser barocken Lust am Verwirrspiel der Geschlechterrollen widmen jetzt die Mezzosopranistin Vivica Genaux, der Countertenor Lawrence Zazzo und die Lautten Compagney Berlin ihr erstes gemeinsames Programm.
Auf "Baroque Gender Stories" erklingen Arien, Duette sowie Instrumentalstücke aus Barockopern etwa von Georg Friedrich Händel (1685-1759), Johann Adolf Hasse (1699-1783), Baldassare Galuppi (1706-1785), Antonio Vivaldi (1678-1741) und Georg Christoph Wagenseil (1715-1777). Dabei tauscht Vivica Genaux von Arie zu Arie mit Lawrence Zazzo die Rollen: Mal ist sie "primo uomo" und er "prima donna", mal umgekehrt. Im Mittelpunkt liegen vor allem die Ausschnitte aus fünf Vertonungen des "Siroe". So haben immerhin Händel, Tommaso Traetta (1727-1779), Galuppi, Wagenseil sowie Hasse den persischen Prinzen Siroe mit einer Oper geadelt. Hasse ist auf diesem Album noch mit einer Arie aus seinem "Achille in Sciro" vertreten, wobei sich Achille als Frau verkleidet, um nicht in den Trojanischen Krieg gehen zu müssen.
Ein Paradebeispiel für den Tausch der Geschlechterrollen in der Barockoper ist außerdem Händels Oper "Serse": So ließ Händel die Titelfigur vom Kastraten-Superstar Caffarelli bzw. alternativ von einem weiblichen Mezzosopran singen. Genau in dieser Partie des Perserkönigs brilliert auf diesem Album die Mezzosopranistin Vivica Genaux, während der Countertenor Lawrence Zazzo in die Rolle von Serses Braut Amastre schlüpft. Ein anderer Rollentausch zwischen den Geschlechtern findet sich in "Semiramide riconosciuta", der Geschichte der Königin Semiramis, die als Mann verkleidet über Babylon herrscht, dort aber von ihrem einstigen Geliebten Scitalce erkannt wird. Auf diesem Album ist sowohl dessen erste Aufführung von Nicola Porpora (1686-1768) als auch die Vertonung von Giovanni Battista Lampugnani (1708 - 1788) zu hören. Die Gesamtleitung dieses so noch nie thematisierten Barockmusik-Projektes hat Wolfgang Katschner, seines Zeichens Gründer der auf die historische Aufführungspraxis spezialisierten Lautten Compagney Berlin.
Vivica Genaux, Mezzosopran
Lawrence Zazzo, Countertenor
Lautten Compagney Berlin
Wolfgang Katschner, Leitung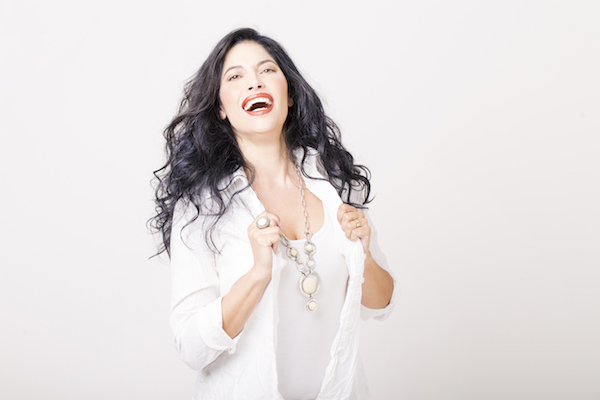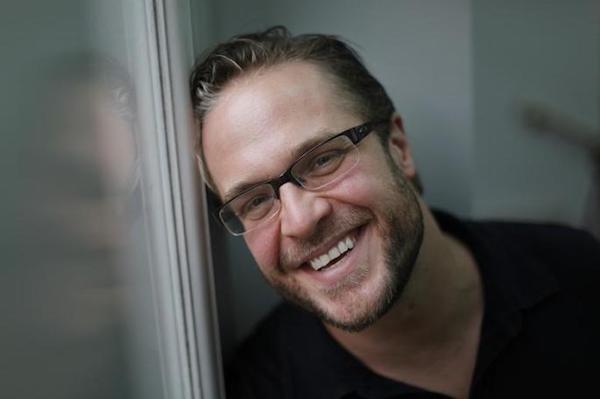 Vivica Genaux
With a unique personal narrative beginning in Fairbanks, Alaska, and an international career now spanning more than two decades, mezzo-soprano Vivica Genaux beguiles audiences and critics alike with her charisma, dedication, and astounding vocal technique. After noting that she 'has stage presence in spades,' Clive Paget wrote in Australia's Limelight Magazine that Vivica 'demonstrated complete mastery with her exemplary phrasing and effortless vocal dexterity. Add to that a voice of great richness, easy at the top, yet with an ability to plunge at will into a beefy bottom register, and you have what can only be described as the real deal.'
Vivica welcomed 2019 with Farinelli-themed concerts with Concerto de' Cavalieri and Marcello Di Lisa in Antwerp (Belgium) and Valletta (Malta). Later in January, she joined La magnifica comunità and Enrico Casazza for Sulla Via della Seta, a programme featuring music by Domenico Gallo, Händel, Hasse, and Vivaldi. February 2019 found her first in Poissy and Bilbao with Les Musiciens du Louvre and then in Karlsruhe for Internationale Händel-Festspiele's Händel-Gala, in which she will be joined by mezzo-soprano Ann Hallenberg in performances of music by Vivaldi, Händel, Rossini, and Bellini.
On 5 April 2019, Vivica added the rôle of Emma in Rossini's Zelmira to her repertory in a concert performance with Washington Concert Opera. Afterwards, she traveled to Madrid to revisit music sung by Farinelli. On 29 April, Vivica had the privilege of performing at the International Opera Awards ceremony in London's Sadler's Wells Theatre, representing Pinchgut Opera's 2018 production of Hasse's Artaserse, which won the award in the Rediscovered Work category.
On 5 May 2019, Vivica and Bach Consort Wien took a Vivaldi programme to Vienna's storied Musikverein. Gender Stories, a presentation of music by Händel, Hasse, and Baldassare Galuppi that unites Vivica with countertenor Lawrence Zazzo and Lautten Compagney Berlin, will be heard in Dortmund on 30 May and in Halle on 1 June. On 8 June, she returns to the Salzburger Pfingstfestspiele to participate in a gala concert, Farinelli & Friends, alongside some of the world's most renowned interpreters of repertory composed for the legendary castrato. She then joins New York Baroque Incorporated, with which ensemble she performed Cavalli's Veremonda at the 2015 Spoleto Festival USA, in a concert at Caramoor on 30 June.
Returning to Austria, Vivica débuts in the rôle of Trasimede in Riccardo Broschi's Merope at Innsbrucker Festwochen der Alten Musik in August. She returns to Romania's George Enescu Festival in September for a concert performance of Händel's Lucio Cornelio Silla with Europa Galante. On 20 October 2019, she will celebrate the twentieth anniversary of the formation of Bach Consort Wien with a concert at the Musikverein.
Vivica figures prominently in Theater an der Wien's 2019 - 2020 Season, being scheduled to appear in three concert performances. On 21 October 2019, she will reprise her interpretation of Trasimede in Riccardo Broschi's Merope. Two months later, on 20 December, she will return to the title rôle in Händel's Rodrigo. On 29 January 2020, she will make her rôle début as the eponymous heroine of Hasse's Irene.
During 2018, Vivica's concert and recital itineraries took her to Europe, Asia, Mexico, and the USA. Duelo Barroco partnered her with Ann Hallenberg in performances in Spain of music by Händel and Vivaldi. Concerts featuring music made famous by Farinelli and Senesino, the latter's music being interpreted by Sonia Prina, transported Vivica to Denmark, France, Germany, and London's Wigmore Hall. A collaboration with Les Accents and Thibault Noally premièred in Paris's Salle Gaveau, Deux genies en Italie explored arias composed by Alessandro Scarlatti and the young Händel. After visits to Chicago and Miami, a tour of Asia with Europa Galante, and a series of concert performances of Händel's Serse with Il pomo d'oro, Vivica ended 2018 in Australia with her rôle début as Mandane in Johann Adolf Hasse's Artaserse with Sydney's Pinchgut Opera.
Particular joys amongst Vivica's recent endeavors are teaching engagements that have allowed her to deepen her commitment to sharing her enthusiasm and expertise with young artists. In 2017, she founded and led the inaugural course of V/vox Academy, in addition to leading well-received masterclasses in Rome and Weimar. She returned to Roma Opera Campus in December 2017 for the second edition of the Dal barocco al belcanto course and participated in ROC's initiative to prepare and perform Hasse's Enea in Caonia in June 2018.
Vivica's professional début was in 1994, when she interpreted Isabella in a Florentine Opera production of Gioachino Rossini's L'italiana in Algeri (Milwaukee), a part that she reanimated to great acclaim in 2015 for Opera Fairbanks. Her 1997 début at New York's Metropolitan Opera was in her most-performed rôle, Rosina in Il barbiere di Siviglia, and she returned to the MET for more Rosinas in 2002. In the wake of those milestones, Rossini rôles have taken Vivica to theatres throughout the world. Her Angelina in La Cenerentola has been heard in her native USA in cities including Charlotte (North Carolina), West Palm Beach (Florida), and Washington, DC, and internationally in locations ranging from the prestigious Grand Théâtre de Genève, Théâtre des Champs-Élysées, and Wiener Staatsoper to Bremen (Germany), Rieti (Italy), and Santiago (Chile). In addition to Angelina, she has sung another pair of Rossini rôles for Washington Concert Opera, Falliero in Bianca e Falliero (2008) and Arsace in Semiramide (2015), as well as singing music from La donna del lago and Maometto secondo in the 2016 gala concert celebrating WCO's thirtieth anniversary. Singing both female heroines and male travesti rôles, Vivica has amassed a repertory of nine Rossini characters, one of her favorites among whom, Malcolm in La donna del lago, she revisited in concert at the Salzburger Pfingsfestspiele in June 2017.
Alongside her bel canto credentials, Vivica has been widely lauded for her performances of the music of Georg Friedrich Händel, Antonio Vivaldi, and their contemporaries. A cornerstone of Vivica's extensive Baroque repertory is the music of Johann Adolf Hasse, whose works she champions in performance and on disc. In 2017, the rôle of Piramo in Hasse's Piramo e Tisbe took her to Budapest, Vienna, and Valencia for performances with Europa Galante. 2017 also witnessed her rôle débuts as Lepido in Händel's Lucio Cornelio Silla, presented in concert with Europa Galante at Wiener Konzerthaus in January and recorded and released on CD on the Glossa label; as Eternità and Diana in Francesco Cavalli's La Calisto at Opéra national du Rhin; and as Arsamene in Händel's Serse at Opéra de Versailles.
Other recent additions to Vivica's operatic repertoire include Emilia in Antonio Vivaldi's Catone in Utica and Junon in Marc-Antoine Charpentier's Actéon, the latter sung in a double bill with Henry Purcell's Dido and Aeneas, presented by Les Talens Lyriques in Beaune, France, Acre, Israel, and Paris's Théâtre des Champs-Élysées in September and October 2016.
On the concert platform, highlights of recent seasons include the début of a new program featuring music composed for the mythological singer Orpheus by Gluck, Händel, Hasse, Porpora, Ristori, and Wagenseil; the continuation of Rival Queens, Vivica's traversal with soprano Simone Kermes of arias and duets composed for Eighteenth-Century divas Faustina Bordoni and Francesca Cuzzoni, documented on CD by Sony Classical and revived in Turkey, Switzerland, and Malta in January 2017; a return to Chicago in February 2017 for three concerts with the Chicago Symphony Orchestra; and the much-anticipated première of Vivica & Viardot, a multimedia recital devoted to the life and legacy of Pauline Viardot, in November 2017.
Some of Vivica's most memorable engagements in recent seasons include participating in the world première of Piet Swerts's Le sack de Louvain in August 2014, commemorating the centennial of the destruction of Louvain at the start of World War One; a rapturously-received portrayal of Händel's Giulio Cesare in Shanghai in 2014; her rôle début as Ruggiero in Händel's Alcina in Moscow in January 2015; singing the title rôle in the modern première of Francesco Cavalli's Veremonda, l'amazzone di Aragona at the 2015 Spoleto Festival USA in Charleston, South Carolina; her Brisbane Baroque début in April 2016; a tour of Asia with The Academy of Ancient Music in May 2016; and concert performances of Bellini's I Capuleti ed i Montecchi with Europa Galante and Fabio Biondi, recorded and released on CD by Glossa.
The winner of coveted prizes including a 1997 ARIA Award, New York City Opera's 2007 Christopher Keene Award, and Pittsburgh Opera's 2008 Maecenas Award, Vivica is the 2017 recipient of the City of Halle's prestigious Händel-Preis, which was formally awarded in June 2017. In January 2019, she received the Hasse-Preis of the Johann Adolf Hasse-Stiftung.
Vivica is frequently featured in broadcasts and CD and DVD/Blu-ray recordings, expanding an impressive discography that documents the whole span of her career to date, and she continues to expand her concert and opera repertories, the latter of which now extends to more than sixty rôles.
Lawrence Zazzo
The American countertenor Lawrence Zazzo is one of the most outstanding singers of his generation. A native of Philadelphia and a graduate in both English and Music from Yale University and King's College, Cambridge, Lawrence made his operatic debut as Oberon A Midsummer Night's Dream to great acclaim while completing his vocal studies at the Royal College of Music, London.
He has since appeared in many of the world's finest opera houses and concert halls. His opera roles include the title role in Giulio Cesare (Metropolitan Opera New York, Paris, London, Amsterdam, Brussels, Seville, Bilbao), the title role in Gluck's Orfeo (Vienna, Toronto, Oslo, Netherlands), Oberon A Midsummer Night's Dream (Rome, Lyon, Aix-en-Provence, Toronto, Beijing, Hamburg, Palermo), Farnace Mitridate (Munich), the title role in Radamisto (English National Opera), Arsamene Serse (Theatre des Champs-Elysees, English National Opera, Oper Frankfurt), Bertarido and Unulfo Rodelinda (Opera de Lyon/Teatro Real Madrid), Goffredo Rinaldo (Berlin Staatsoper, Zurich, Opéra de Montpellier), Ottone Agrippina (Brussels, Frankfurt, Theatre des Champs-Elysees), Endimione La Calisto (Munich, Covent Garden, La Monnaie, Paris), Ottone L'incoronazione di Poppea (Vienna, Berlin, Brussels, Munich), Ruggiero in Orlando Furioso (Frankfurt), and the title roles in Handel's Sosarme (Sao Carlo, Lisbon) and Alessandro (Karlsruhe).
Lawrence is also a keen advocate of 20th century and contemporary music. He created the role of Trinculo in Thomas Ades' The Tempest at the Royal Opera House Covent Garden, as well as premiering Rolf Riehm's Sirenengesang (Frankfurt) and Die Tode des Orpheus (Saabrucken). His Paris Opera debut was as Kreon in Liebermann's Medea, he has also sung Sciarrino's Luci mie traditrici in Brussels, New York, and Rouen, as well as the role of Mascha in Peter Eötvos' Three Sisters which he has performed in several productions in Lyon, Brussels, Edinburgh, Vienna, and the Netherlands. Lawrence made his BBC Symphony Orchestra debut in their commission of Jonathan Dove's Hojoki (recently recorded for Orchid Classics) and sang the Refugee in Jonathan Dove's Flight for the Glyndebourne Festival. He made his Wigmore recital debut with a programme of 20th-century American songs, having also premiered there a commissioned song cycle of Shakespeare fool songs by composer Iain Bell.
Lawrence has worked with many distinguished conductors in the fields of Baroque and contemporary music, including René Jacobs, William Christie, Nikolaus Harnoncourt, Rinaldo Alessandrini, Christophe Rousset, John Nelson, Ivor Bolton, Ottavio Dantone, James Conlon, Alan Curtis, Hervé Niquet, Harry Bicket , Joshua Rifkin, Christopher Hogwood, Alessandro de Marchi, Peter Eötvos, Jean-Claude Malgoire, Trevor Pinnock, Jordi Savall, Harry Christophers, Paul Goodwin and Gabriel Garrido. He was the first western countertenor invited to China to sing Messiah at the Shanghai Opera. International concert career highlights include: title roles in Handel's Lotario and Riccardo Primo (Paul Goodwin/Kammerorchester Basel), Messiah (René Jacobs/Freiburger Barockorchester), Giulio Cesare (Boston Baroque, Ottavio Dantone/Accademia Bizzantina), Bach Lutheran Masses under Joshua Rifkin in Leipzig, the St. Matthew Passion in Ambronay and Köthen and Chicago (René Jacobs/Akademie für Alte Musik/John Nelson), the title role in Handel's Amadigi (Christopher Hogwood /AAM), the title role in Mozart's Ascanio in Alba (Berliner Symphoniker), Vivaldi's Nisi Dominus and Gloria (Camerata Bern/Israel Camerata), the B Minor Mass (Ivor Bolton/Mozarteum Salzburg, Jephtha in Graz (Nikolaus Harnoncourt/Concentus Musicus), Theodora in Paris and Vienna (Hervé Niquet/ Le Concert Spirituel), and Saul in Berlin and Lisbon (René Jacobs/Concerto Köln). An accomplished recitalist, he has given many around Europe, most recently at the Wigmore Hall, Opera Frankfurt, the Norwegian Opera, the Festival d'Opera Baroque de Beaune, the Rheinvokal Festival, the MA Festival Bruges, and the Vienna Konzerthaus.
His recordings include Rinaldo, Messiah, Griselda and Saul for Harmonia Mundi; Serse and Fernando for Virgin Classics, Partenope for Chandos, Deborah for Naxos, Mozart's Apollo et Hyacinthus for Linn Records, Britten's Rejoice in the Lamb and Pergolesi's Stabat Mater for Columns Classics, Riccardo Primo, Athalia, and Duetti Amorosi for Sony BMG, Byrdland, the music of William Byrd and Dowland with the Paragon Saxophone Quartet for Landor Records, Lunarcy, a lute recital of early and contemporary mad songs with lutenist Shizuko Noiri on EPR Classics, and Mozart's Mitridate with Ian Page and the Classical Opera Company. A Royal Trio, his first solo orchestral CD with La Nuova Musica and David Bates, was released on Harmonia Mundi USA, and he will soon release Handel Uncaged, featuring the world premiere recording of an unpublished Handel cantata, on Resonus Classics.
Future plans include Giulio Cesare in Dresden, A Midsummer Night's Dream at the Wiener Staatsoper, and a CD recording and tour of Gender Stories, a programme exploring gender ambiguity in Baroque opera, with Vivica Genaux, Wolfgang Kattschner, and the Lautten Compagney.

Booklet for Baroque Gender Stories