---
1

save me

04:28

2

replay!

03:56

3

gun

03:21

4

the way we were

03:44

5

new habit

03:27

6

GLT

03:13

7

la type

04:11

8

foolish thinking

05:53

9

personal space

03:44

10

i don't want to fight

04:51

Total Runtime

40:48
Info for A Reckoning

Two-time Grammy-award-winning artist Kimbra's fourth studio album, A Reckoning, is a reflective record capturing the macro reckonings of our world around the environment, health, race, spirituality and feminism. But at the heart of the record is her war with the micro reckonings that she faces internally. It's the most sonically autonomous and confessionally raw she has ever been, finding influence in everything from modern movie soundtracks to electro-industrial pop. The album was first imagined in 2018, during Kimbra's tour with co-producer Ryan Lott of the band Son Lux, who recently scored A24's Everything Everywhere All At Once. Kimbra hopes listeners will find catharsis and connection on A Reckoning, whether they are contending with change in their own lives or processing shifts in the world around them.
Kimbra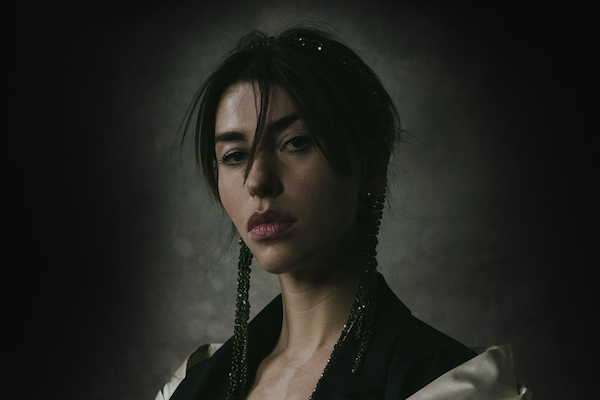 Kimbra
New Zealand–born pop star Kimbra is a musical force innovating the shape of pop today as a songwriter, musician, producer, and adventurous performer. Her 2011 debut, Vows, No. 14 on the Billboard Top 200, was certified platinum in Australia and New Zealand. Kimbra exploded into the public consciousness that same year with "Somebody That I Used to Know," a duet with Gotye that earned her two Grammy Awards for Record of the Year and Best Pop Duo/Group Performance. The song topped Billboard's Hot 100 chart in 2012 and was the bestselling song of that year in the U.S., eventually selling over 13 million copies. In 2014, she released the highly acclaimed album The Golden Echo, recruiting artists as diverse as Thundercat, Omar Rodríguez-López of the Mars Volta, Bilal, and John Legend to highlight her eclectic musical style.
Since her sophomore release, Kimbra has moved to New York, continuing to innovate her sound, performing with the Roots and David Byrne at the 2016 Rock and Roll Hall of Fame induction ceremony in tribute to David Bowie, and also appearing at the Prince tribute at First Avenue in Minneapolis, Minnesota, performing with his band, the Revolution. Alongside releasing a stand-alone single called "Sweet Relief" with producer Redinho, she released her third LP, Primal Heart, last year, which she coproduced with Grammy-winning producer John Congleton (St. Vincent, Goldfrapp) before embarking on a worldwide tour, performing with acts as diverse as Byrne, Beck, and Odessa. Kimbra also released an additional version of the first single from Primal Heart featuring rapper Snoop Dogg, a new take and video for the standout track "Version of Me" featuring DAWN, and an EP entitled Songs from Primal Heart, Reimagined. The EP featured acoustic versions of four songs from the acclaimed full-length release. Kimbra will continue touring in 2019, including performances of intimate, unplugged versions of her songs to accompany the EP. This will further solidify her as one of today's most unpredictable and genre-defying mavericks.

This album contains no booklet.