---
Album info
Album including Album cover
I`m sorry!
Dear HIGHRESAUDIO Visitor,
due to territorial constraints and also different releases dates in each country you currently can`t purchase this album. We are updating our release dates twice a week. So, please feel free to check from time-to-time, if the album is available for your country.
We suggest, that you bookmark the album and use our Short List function.
Thank you for your understanding and patience.
Yours sincerely, HIGHRESAUDIO
1

Let It Snow (From The Kacey Musgraves Christmas Show)

03:53

2

Countdown (Interlude)

00:29

3

Have Yourself A Merry Little Christmas (From The Kacey Musgraves Christmas Show)

02:41

4

Getting Ready (Interlude)

01:45

5

Present Without A Bow (From The Kacey Musgraves Christmas Show)

03:40

6

Making A List (Interlude)

00:49

7

Rockin' Around The Christmas Tree (From The Kacey Musgraves Christmas Show)

02:04

8

(Not So) Silent Night (From The Kacey Musgraves Christmas Show)

05:05

9

Christmas Makes Me Cry (From The Kacey Musgraves Christmas Show)

03:03

10

Amp It Up, Dan (Interlude)

01:16

11

Christmas Fail (Interlude)

00:39

12

Mele Kalikimaka (From The Kacey Musgraves Christmas Show)

03:04

13

Cookies (Interlude)

00:53

14

Glittery (From The Kacey Musgraves Christmas Show)

02:23

15

I'll Be Home Intro (Interlude)

00:36

16

I'll Be Home For Christmas (From The Kacey Musgraves Christmas Show)

02:12

17

NANA! (Interlude)

02:05

18

Ribbons And Bows (From The Kacey Musgraves Christmas Show)

03:45

Total Runtime

40:22
Info for The Kacey Musgraves Christmas Show

Musgraves will be joined by several other artists and celebrities who will perform both classic and original holiday songs and other talents in the variety special.
"Schitt's Creek" star Dan Levy will narrate, while Fred Armisen will perform on "Silent Night," Leon Bridges on "Present Without A Bow," Camila Cabello on "Rockin' Around The Christmas Tree," James Corden on "Let It Snow," Zooey Deschanel on "Mele Kalikimaka," Lana Del Rey on "I'll Be Home For Christmas," and Troye Sivan on a brand-new song called "Glittery." Plus, the Radio City Rockettes will kickline alongside Musgraves as she sings her song "Ribbons and Bows." Kendall Jenner and Musgrave's grandma will also be on hand as special guests.initiv Kacey Musgraves, vielleicht einen Tick schicker". So soll Weihnachten sein!
According to Amazon's description, "The Kacey Musgraves Christmas Show" will feature "a whimsical set" and a "dazzling wardrobe," and will pay tribute to holiday specials of the past "whilst also reinventing just what a Christmas special can be, with a magically modern twist." You can watch the teaser video above.
"I can say without a doubt that this project is unlike anything I've ever done before," Musgraves said. "What started as the small seed of an idea one night over a year ago has turned into something I'm so proud of. Some truly brilliant comedic and musical guests are featured in the show – as well as my own Grandma. My vision was to bring my old Christmas album to life visually and create a modern and fashionable, fresh take on a classic format. It's a nostalgic, Wes Anderson-inspired reimagining of the holidays. It's heartfelt, funny, and most of all, real. I can't wait to finally share."
Musgraves is a six-time Grammy award winner, including this year's Album of the Year and Country Album of the Year for her third studio album "Golden Hour."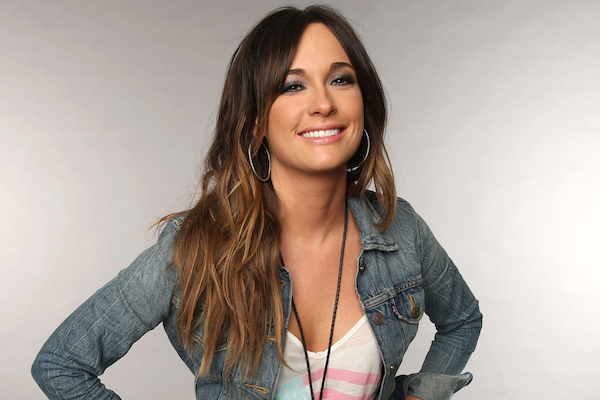 Kacey Musgraves
There are different masks we all wear that represent different sides of ourselves. None are solely us on their own and yet they all are. There's the lonely girl – the blissful girl – the new wife – the daughter missing her mother – the hopeful girl – the selfish girl – the sarcastic, hair-sprayed, rhinestoned Texan – the shy girl, the life of the party – the winner and the loser… They are all characters on this record. None of them alone are me, and yet they all are. The golden hour is when all the masks come together as one and you can see, in perfect light, the whole picture of me.
In early 2016, when Kacey Musgraves finally set some time aside to start writing again, she was in a confused place. When she broke through in 2013 with Same Trailer, Different Park she was instantly recognized as one of music's most original new voices in years; she was named "New Artist of the Year" by the Country Music Association and awarded both Best Country Song and Best Country Album at the Grammys, as well as an Academy of Country Music trophy for Best Album. Her 2015 follow-up, Pageant Material, also reached Number One on the charts, and received another batch of accolades and award nominations.
But now she was frustrated, unsure which road she wanted to take…what she wanted to say or how she wanted it to sound. And then, just as soon as she got off the road, slowed down, and began to re-focus on simply enjoying being creative again, she met singer-songwriter Ruston Kelly—who has since become her husband.
"Almost immediately, I could feel a metamorphosis happening," Musgraves says. "I was feeling genuinely happy for the first time in a long time, and it started pouring out in ideas and songs. I had never really written a 'love song' and felt sincere about it. Now for the first time, I had that perspective, and it didn't feel cheesy or contrived."
The journey that she took is chronicled in Golden Hour, her third album (in addition to 2016's acclaimed A Very Kacey Christmas, a Top Ten hit on the Holiday charts). It marks a more personal, emotional chapter for a songwriter who has been celebrated for her piercing observations and finely-hewn storytelling.
"I had a different mindset this time, which was feeling rather than thinking—leading heart first, rather than brain first," she says. "I've always been known for my turns of phrase, for being clever, but you can wear that out at a certain point, so what other side am I inspired to show?
"It's a little scary, because I don't want my music to come across any less biting or smart. But I think there's another strength that comes from leaving more up to the listener and painting with other colors—not being so linear all the time."
With Golden Hour, one of pop music's greatest young talents takes a powerful step, broadening her range, expanding her canvas, creating new possibilities. "I've always been a commentator on society and the human race," says Kacey Musgraves. "With what's going on politically and socially, it's a really scary time, and it could be easy to focus on the negative aspects and lean too hard on the things we all want to see change. But it was also important to me to inject some hope, love, and color with this music. My life right now has allowed me to see the magic in the world."

This album contains no booklet.