---
Album info
Album including Album cover
1

Awake

03:10

2

Comfort

03:15

3

Absolution

00:58

4

Settled

02:10

5

Fearless

03:18

6

Migration

02:44

7

Homebound

02:20

8

Isolation

04:16

9

Stillness

01:07

10

Unsettled

04:13

11

Undercurrent

01:17

12

Sorg Sea I

05:07

13

Sorg Sea II

06:12

14

Asleep

02:09

Total Runtime

42:16
Info for Reverie

Flying Hórses is the project of Jade Bergeron. Tölt was recorded mostly in Iceland and is filled with the sounds of piano, wurlitzer, celesta, glockenspiel, bells, chimes, music boxes and cello. Elegiac and transportive, she describes her debut as "a journey through memories." She was invited to play Iceland Airwaves Music Festival in 2015 as well as the world-renowned Festival International de Jazz de Montreal in 2016. The Banff Centre for Performance Arts welcomed Flying Hórses in the fall of 2016, to work and collaborate with Juno award-winner Charles Spearin (Broken Social Scene, Do Make Say Think). In the spring of 2017, she released Sorg Sea; a single, mixed by Efrim Menuck (Godspeed You! Black Emperor), it premiered on CBC's 'The Strombo Show'. Flying Hórses was nominated for the 2018 Prism Prize, for Best Canadian Music Video, alongside Leonard Cohen, The Weeknd, Feist, and Grimes.
This is a heartbreak record, everyone has one. If popstars can have them, so can composers, explains Jade Bergeron, the Canadian behind the Flying Hórses moniker. I think we're finally in a place where it's okay to talk about the heavy stuff. It isn't as necessary to have a filter on the darkness, like we used to. My records are generally a reflection of where I am personally. That said; I didn't want to the music to bring listeners down. The silver lining being that; you can always wake up from a bad dream.
Jade Bergeron, piano, celesta, vibraphone, music boxes
Sebastian Selke, cello
Jeff Kingsbury, vibraphone
Charles Spearin, cornet, drum
Alex Mah, cello
Kathleen Edwards, guitar
Brock Geiger, double bass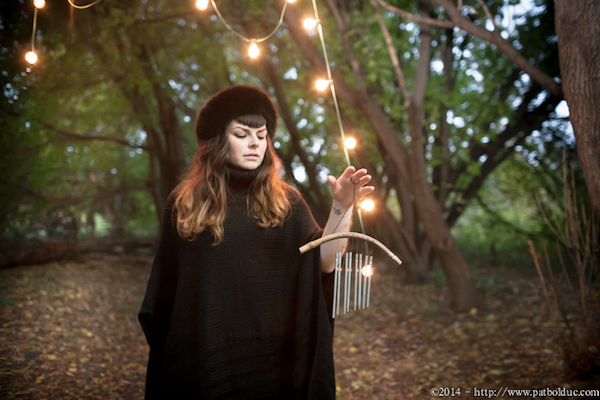 Flying Hórses
is the project of Jade Bergeron. Tölt was recorded mostly in Iceland and is filled with the sounds of piano, wurlitzer, celesta, glockenspiel, bells, chimes, music boxes and cello. Elegiac and transportive, she describes her debut as "a journey through memories." She was invited to play Iceland Airwaves Music Festival in 2015 as well as the world-renowned Festival International de Jazz de Montreal in 2016. The Banff Centre for Performance Arts welcomed Flying Hórses in the fall of 2016, to work and collaborate with Juno award-winner Charles Spearin (Broken Social Scene, Do Make Say Think). In the spring of 2017, she released Sorg Sea; a single, mixed by Efrim Menuck (Godspeed You! Black Emperor), it premiered on CBC's 'The Strombo Show'. Flying Hórses was nominated for the 2018 Prism Prize, for Best Canadian Music Video, alongside Leonard Cohen, The Weeknd, Feist, and Grimes.
Flying Hórses' debut album, Tölt was recorded with Sigur Rós' producer, Biggi Birgisson, at Sundlaugin Studio in Iceland. Shortly after the release of Tölt she joined the 1631 Recordings roster alongside Oscar-nominated composers Dustin O'Halloran and Hauchka. The Montreal composer and musician recently paired up with award-winning Director Alexandre Richard from Quebec production house Cinearcale, to release a captivating filmic video that explores the bliss and trauma of childhood. It premiered on The FADER, and won 'Best Director' at the 'Paris International Music Video Competition 2017'. A live concert/documentary of the short film was featured at Montreal's PHI Centre, in the fall of 2017.

This album contains no booklet.