---
Album info
Album including Album cover Booklet (PDF)
I`m sorry!
Dear HIGHRESAUDIO Visitor,
due to territorial constraints and also different releases dates in each country you currently can`t purchase this album. We are updating our release dates twice a week. So, please feel free to check from time-to-time, if the album is available for your country.
We suggest, that you bookmark the album and use our Short List function.
Thank you for your understanding and patience.
Yours sincerely, HIGHRESAUDIO
1

Invocation

01:52

2

Noam

06:37

3

The Lion Turtle

08:35

4

Isabela

10:50

5

Love Song for the Rainy Season

07:33

Total Runtime

35:27
Info for Isabela

On his follow-up to Here Be Dragons New York-based saxophonist Oded Tzur and his collaborators apply their subtle dialect in a more intense space, exploring the nuances and colours of the saxophonist's self-fashioned raga in a suite-like sequence of quiet meditations and powerful exclamations. Throughout Isabela a heightened sense of urgency prevails, as Oded returns with his unaltered quartet to weave one underlying musical idea through a series of elaborate and impassioned designs. Since their debut appearance for ECM, the group's interplay has grown more intimate on the road and the deep trust between the leader and his accompanists is a driving and binding force behind the music's conceptual scope.
Oded has carved out a particularly idiosyncratic approach to composing on his musical path, blending raga and jazz in a way where the saxophonist is neither borrowing nor imitating musical idioms from elsewhere, but rather applying a comprehensive music-philosophical concept on a universal level. As Oded figures, a raga goes beyond a set of parameters bound to time signatures or notes: "One way to define a raga is to see it as an abstract personality that's made of sound. Some musician would even refer to it as a presence that you have to make come alive. That's where it's not a scale anymore, but something so much more than a sequence of notes. In that sense, the blues is exactly like a raga. It has a scale, but it's not simply a scale. It's an abstract personality that is so distinct that you can hear one phrase of it and already go: 'that's blues' – Like a person you recognise from afar."
Once again joining Oded on his musical journey are pianist Nitai Hershkovits, bassist Petros Klampanis and drummer Johnathan Blake, who infuse the leader's inventions with effortless musicianship and vivid imagination. Each a pillar in the contemporary jazz scene and with links reaching beyond the genre's traditional format, the saxophonist's collaborators are given "freedom to develop the music any way they want", within the structures and possibilities the compositions offer. The group is constantly discovering new ways to communicate with each other and expand their musical vocabulary in the process: "It's like we're on a river with trees around the banks, so we can't really make out where we're headed, but we can be sure that it will lead us someplace good". That place is marked by Nitai's delicate brush strokes on piano, Johnathan's fierce and confident percussion work and Petros' more than reliable foundation in the deep end.
Downbeat has described Oded's playing as "quietly fantastical and full of narrative feints" while outlining his tone as "light and sweet, with a whispered airiness", and the saxophonist's note-bending, microtonal technique, inspired by Indian classical instruments and touching the "barely audible", is again at the heart of his voice and the melodies that protrude on Isabela.
The raga that pervades the album from start to finish is introduced in the opening act "Invocation", which works like a Chalan in Indian classical music – the skeleton of a Raga that outlines the raga's structure in the briefest possible way, much as a synopsis does a play. Oded and his quartet develop the concentrated musical matter of "Invocation" and transform it into new shapes and forms in expansive studies of temperament, shifting from pensive introspection in one moment to outgoing and free-wheeling improvisation in the next. "It took me a while to develop the courage to also explore the other extreme, see what happens when you follow the explosion at the other end of the dynamic spectrum. For this album I finally felt comfortable to explore the totality of the dynamic range, the silence but also the eruptions, the bright colours."
Neither the silence nor the bright colours that immerse the album in manifold shades could emerge without the distinctive contributions from Oded's fellow travellers and the group's performance is highlighted by the crystalline acoustics of the Auditorio Stelio Molo RSI in Lugano, where the album was recorded in September 2021.
Isabela was produced by Manfred Eicher.
Oded Tzur, tenor saxophone
Petros Klampanis, double bass
Nitai Hershkovits, piano
Johnathan Blake, drums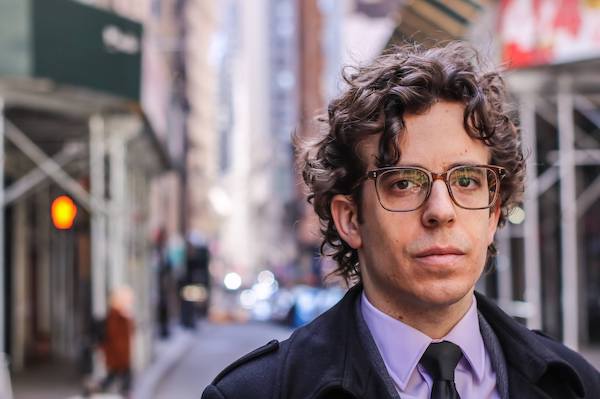 Oded Tzur
Described by Downbeat Magazine as "A Volcano on the Ocean Floor", Oded Tzur's flair for mystery and narrative captivates audiences worldwide. Based in New York, the saxophonist's work draws influence from the art of storytelling and explores relationships between ancient and modern musical traditions. His records have earned his band the title "The Coltrane Quartet of the 21st Century", and won extraordinary critical acclaim in Europe, South Africa, Japan, South America, Russia and the US. Tzur's unique language of improvisation takes the listener on a journey many describe as "musical storytelling", and evokes deep contrasts between silent passages and dramatic crescendos.
Coming from the Tel Aviv jazz scene of the 2000's, Oded Tzur's background consisted of rigorous training in a number of musical styles. His curiosity for improvised music led him to discover the ancient art of Indian classical music, which had set him on the path to become what Downbeat Magazine later called "an explorer of the microtonal".
In order to pursue the rare undertaking of playing Indian music, a style heavily based on microtonality, on a western instrument such as the saxophone, Tzur embarked on a decade-long research to construct a new saxophone technique — A Middle Path — as it was later named. The technique enables the saxophone to slide between the notes and highlight specific microtones, and departures from traditional saxophone playing so distinctly that the Indian grandmaster Hariprasad Chaurasia once summed it up by saying: "If a curtain were to be drawn in front of him, no one could tell which instrument was being played".
In 2007 Tzur became the first saxophonist to learn from the legendary Indian flutist. Chaurasia's elegant phrasing, spiritual depth and rhythmic mastery have had a profound influence on the saxophonist's music. The work process consisted of countless sessions in which Chaurasia would play a melody on the Bansuri – the Indian flute – and Tzur would then have to translate it onto the saxophone. Following the flutist's intricate style has refined Tzur's technique to the point where it started attracting attention from the international saxophone community.
"Tzur is the first saxophonist I've heard to do what I have long thought was possible, but have been unable to successfully achieve myself: that is to bring the science and artistry of saxophone playing to produce the rounded, beautiful and expressive slides of Indian music" – Sandy Evans Saxophonists from Sydney to San Fransisco have been learning about Tzur's technique and its possible implications. He was also invited to lecture on the subject at a number of key institutions, such as Trinity College of Music, London, the Copenhagen Conservatory, the Amsterdam Conservatory and more. "For a subject that started as a solitary practice and was deemed impossible at first, it's humbling to see the attention and interest the technique has received during the past few years", says the saxophonist.
In 2011, Tzur moved to New York and established the Oded Tzur Quartet. This step marked a shift in the scope of his work as a composer: sliding not only between the notes of the saxophone, but also between the melodic universes of Indian classical music and jazz.
Since its creation, the quartet has toured around the world, presenting audiences with its captivating language of improvised music. Its three albums, Like a Great River, Translator's Note (Enja Records 2015 & 2017) and Here Be Dragons (ECM Records 2020) were released to extraordinary critical acclaim and established Tzur as a singular voice in today's jazz scene.

Booklet for Isabela