---
Album info
Album including Album cover Booklet (PDF)
Benedetto Marcello (1686 - 1739): Arianna abbandonata, S. 98:

1

Arianna abbandonata, S. 98: No. 1a, Sinfonia. Prestissimo

02:49

2

Arianna abbandonata, S. 98: No. 1b, Sinfonia. Adagio assai

02:07

3

Arianna abbandonata, S. 98: No. 1c, Sinfonia. Presto

00:50

4

Arianna abbandonata, S. 98: No. 2, Dove, misera, dove

02:37

5

Arianna abbandonata, S. 98: No. 3, Come mai puoi

11:01

6

Arianna abbandonata, S. 98: No. 4, Se fia che pensi, o caro

01:09

7

Arianna abbandonata, S. 98: No. 5, Che dolce foco in petto

05:56

Leonardo Vinci (1690 - 1730): Maria dolorata:

8

Maria dolorata: No. 1a, Sinfonia. Allegro

02:09

9

Maria dolorata: No. 1b, Sinfonia. Largo

00:25

10

Maria dolorata: No. 1c, Sinfonia. Minuet

02:06

Francesco Gasparini (1661 - 1727): Atalia:

11

Atalia: Ombre, cure sospetti

05:09

Domenico Sarro (1661 - 1727): Didone abbandonata, introduzione:

12

Didone abbandonata, introduzione: Allegro

01:37

13

Didone abbandonata, introduzione: Largo e staccato

00:24

14

Didone abbandonata, introduzione: Minuetto

01:41

Leonardo Leo (1694 - 1744): Or ch'è dal sol difesa:

15

Or ch'è dal sol difesa: Or ch'è dal sol difesa

07:44

16

Or ch'è dal sol difesa: Siedi, siedi ben mio

02:33

17

Or ch'è dal sol difesa: Che detto avranno mai

05:19

George Frideric Handel (1685 - 1759): Qual ti riveggio, oh Dio, HWV 150:

18

Agrippina, HWV 6: Overture

03:35

19

Qual ti riveggio, oh Dio, HWV 150: Qual ti riveggio, oh Dio

00:40

20

Qual ti riveggio, oh Dio, HWV 150: Empio mare, onde crudeli

07:10

21

Qual ti riveggio, oh Dio, HWV 150: Amor, che ascoso ne' suoi vaghi lumi

00:42

22

Qual ti riveggio, oh Dio, HWV 150: Se la morte non vorrà

06:55

23

Qual ti riveggio, oh Dio, HWV 150: Questi dalla mia fronte

00:56

24

Qual ti riveggio, oh Dio, HWV 150: Si muora, si muora

08:40

25

Qual ti riveggio, oh Dio, HWV 150: Ecco, gelide labbra

01:03

Total Runtime

01:25:17
Info for Il giardino dei sospiri

On her first PENTATONE album, Czech star mezzo-soprano Magdalena Kožená returns to the baroque repertoire that launched her early career. Il giardino dei sospiri is a collection of scenes from secular cantatas on tragic love, ranging from Handel's Qual ti riveggio to new editions of works by Leo (Angelica e Medoro), Marcello (Arianna abbandonata) and Gasparini (Atalia). These vocal works are connected through instrumental pieces by Handel (sinfonia of Agrippina), Vinci (sinfonia from Maria dolorata) and Sarro (introduzione from Didone abbandonata, included on the digital album in 96/24 PCM and 44.1/16 PCM only). Initially conceived as a scenic project, Il giardino dei sospiri offers a richly-faceted and profoundly moving aural drama. Kožená interprets the tragic heroines of these love stories with fervour, accompanied by Václav Luks and Collegium 1704.
Magdalena Kozena, soprano
Collegium 1704
Vaclav Luks, conductor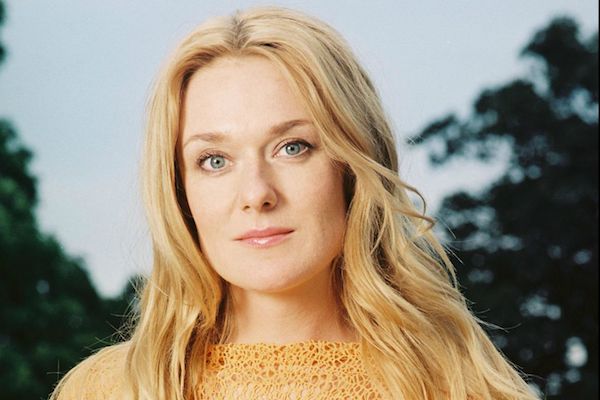 Magdalena Kožená
was born in the Czech city of Brno in 1973. From 1987 to 1991 she studied voice and piano at Brno Conservatory with Neva Megová and Jiří Peša, and from 1991 to 1995 she was a student of Eva Blahová at Bratislava Drama College. In 1995 she was a prizewinner at the Sixth International Mozart Competition in Salzburg and also made extensive tours of Japan and the US. The following year she appeared as Dorabella (Così fan tutte) at the Janáček Theatre in Brno. Since then she has achieved international stardom and extraordinary critical acclaim, appearing in the world's musical capitals – in concert, recital and opera – winning numerous prizes for her wide-ranging recordings such as the Gramophone Award, Echo Award, Record Academy Prize, Tokyo, and Diapason d'or.
Collegium 1704

Few people have been capable of uniting so many talents within themselves: whether as a gifted natural horn player, a virtuoso harpsichordist, a charismatic conductor, an adept musicologist, or a brilliant concert programmer, Vaclav Lucks doesn't like to confine himself to one single thing. He is the spiritus rector of the Prague baroque orchestra Collegium 1704 and the choir Collegium Vocale 1704, which has now the reputation of being an exceptional ensemble in the international early music scene.
With the Collegium's project BACH-PRAG-2005, which also resulted in the formation of Collegium Vocale 1704, a framework for a regular partnership together with the Prague Spring Festival was established. Invitations to Europe's leading festivals followed for both ensembles. Concerts of Jan Dismas Zelenka's Missa votiva at the French Festival de Sablé and La Chaise Dieu in 2007 were met with great enthusiasm by both the press and the public, with a co-produced recording from the festival immediately hitting France's classical top ten on the charts in 2008. This success resulted in numerous invitations to festivals and to venues around Europe – besides performing the fundamental pieces of baroque repertoir, promoting work of Czech masters like Jan Dismas Zelenka and Josef Mysliveček.
Following international successes with opera performance of Handel's Rinaldo (directed by Louise Moaty) in 2009, the year of 2013 was devoted to rediscovery of the Czech composer Josef Mysliveček. His opera l'Olimpiade(directed by Ursel Herrmann) was presented by Collegium 1704 in Prague, Caen, Dijon, Luxembourg, Theater an der Wien and nominated for The International Opera Awards. In 2014, Collegium 1704 and Vaclav Luks collaborated with Bejun Mehta on a DVD project of Gluck's opera Orfeo ed Euridice and a BBC Two documentary "Mozart in Prague", starred by Ronaldo Villazon. In 2017, Collegium 1704 gave the modern-era world premiere of Antonio Vivaldi's Arsilda, regina di Ponto, its first hearing in over 300 years, in Bratislava. Further performances took place at the Opéra de Lille, in Luxembourg, at the Opéra Royal Versailles, and in Caen.
Recent and upcoming guest performances include appearances at the Salzburg Festival, the Lucerne Festival, the Chopin Festival in Warsaw, the Festival Wratislavia Cantans, the Berliner Philharmonie, London's Wigmore Hall, the Theater and der Wien, the Konzerthaus Wien, and the Palais des Beaux-Arts in Brussels. The ensemble will also serve as artist-in-residence at the renowned Utrecht Early Music Festival and the Leipzig Bach Festival.
Inspired by Zelenka's personality, the Ensemble has also gained attention though its concert cycle Musikbrücke Prag-Dresden, which takes place simultaneously in Prague and Dresden every year and unites the historic and cultural similarities of the two cities.

Booklet for Il giardino dei sospiri