---
Album info
Album including Album cover
Robin Spielberg (b. 1962):

1

Dancing in the Quiet Rain (Remastered)

03:49

2

Just Float Away (Remastered)

03:28

3

Pages, Princesses and Daughters (Remastered)

03:39

4

That's How the Story Goes (Remastered)

04:07

5

Butterfly (Remastered)

04:40

6

In the Arms of the Wind (Remastered)

07:45

7

Take the Time (Learning to Knit) (Remastered)

03:19

8

The Softball Game, A Swim at the Quarry (Remastered)

03:49

9

Dawn at Walden Place (Remastered)

03:03

10

Kitten's First Snow (Remastered)

03:45

11

Dream On (Remastered)

03:52

Total Runtime

45:16
Info for In the Arms of the Wind (Remastered)

Original melodic creations by Robin Spielberg for piano and piano/ensemble (flute, fiddle, percussion, cello, oboe & more). Originally released in 1997 on the North Star Music label.
"Piano soloist Spielberg has made the best record of an already illustrious career... her expert, yet delicate touch coaxes heart-opening melodies from a remarkably resonant instrument in crystal clarity. Being partnered on a few songs by guitarist Chris Theriault, fiddler Johnny Cunningham, and others on cello, flute, recorder and percussion does not diminish the haunting fragility of these remarkable compositions. Rather, tasteful accents only enhance their ethereal loveliness with a soothing, comforting, human touch that entices one even deeper into reverie." (New Age Retailer)
"This collection of original piano and piano/ensemble compositions earns high marks all around.Spielberg`s highly developed sense of melody is enhanced by a technical facility for the piano which lends an almost vocal air to these pieces....thoughtfully arranged and sensitively executed...Spielberg`s ability to conjure up visual images through purely instrumental works ranks among the best I have heard anywhere." (The Music Paper)
"Truly inspiring work that stands out in front of the new age pack; be sure and give this one a listen - it's MOST HIGHLY RECOMMENDED!" (Improvijazzation Nation)
Robin Spielberg, piano
Digitally remastered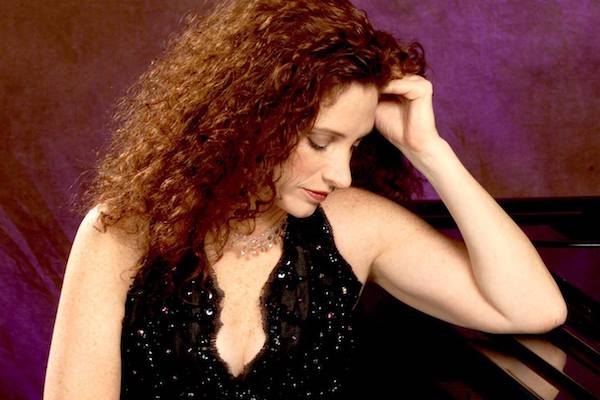 Robin Spielberg
is one of America's most beloved pianist/composers. With an impressive tour schedule and hundreds of thousands of recordings sold, this Steinway Artist has been winning the hearts of listeners around the world with her compelling melodies and sensitive piano techniques since debuting her first recording of original solos for piano, Heal of the Hand.
A prolific composer, Spielberg has seventeen recordings to her credit and appears on over 40 compilations around the world. Her discography includes albums of original piano solos, arrangements of American standards, original pieces for piano/ensemble, recordings for the holidays, a CD of American melodies, and a CD of lullabies. Robin Spielberg is represented on tour by Kosson Talent.

This album contains no booklet.