---
Album info
Album including Album cover Booklet (PDF)
Robert Schumann (1810 - 1856): Romanzen und Balladen, Op. 64 No. 3, Tragödie:

1

Romanzen und Balladen, Op. 64 No. 3, Tragödie: 1. Entflieh mit mir und sei mein Weib

01:20

2

Romanzen und Balladen, Op. 64 No. 3, Tragödie: 2. Es fiel ein Reif in der Frühlingsnacht

02:12

Robert Schumann:

3

Belsatzar, Op. 57

04:49

12 Gedichte, Op. 35:

4

12 Gedichte, Op. 35: 1. Lust der Sturmnacht

01:30

5

12 Gedichte, Op. 35: 2. Stirb, Lieb' und Freud'!

05:32

6

12 Gedichte, Op. 35: 3. Wanderlied

02:51

7

12 Gedichte, Op. 35: 4. Erstes Grün

01:58

8

12 Gedichte, Op. 35: 5. Sehnsucht nach der Waldgegend

02:25

9

12 Gedichte, Op. 35: 6. Auf das Trinkglas eines verstorbenen Freundes

04:07

10

12 Gedichte, Op. 35: 7. Wanderung

01:14

11

12 Gedichte, Op. 35: 8. Stille Liebe

03:17

12

12 Gedichte, Op. 35: 9. Frage

01:14

13

12 Gedichte, Op. 35: 10. Stille Tränen

03:30

14

12 Gedichte, Op. 35: 11. Wer machte dich so krank?

02:06

15

12 Gedichte, Op. 35: 12. Alte Laute

02:30

Robert Schumann:

16

3 Gesänge, Op. 31: 1. Die Löwenbraut

08:00

Romanzen und Balladen, Op. 49:

17

Romanzen und Balladen, Op. 49: 1. Die beiden Grenadiere

03:16

18

Romanzen und Balladen, Op. 49: 2. Die feindlichen Brüder

02:12

5 Lieder, Op. 40:

19

5 Lieder, Op. 40: 1. Märzveilchen

01:22

20

5 Lieder, Op. 40: 2. Muttertraum

02:44

21

5 Lieder, Op. 40: 3. Der Soldat

02:44

22

5 Lieder, Op. 40: 4. Der Spielmann

02:28

23

5 Lieder, Op. 40: 5. Verratene Liebe

00:51

Total Runtime

01:04:12
Info for Schumann: Stille Liebe

Nearly every setting of the poems by Kerner, Chamisso, Andersen and Heine heard in this recital dates from 1840, the year Schumann found himself totally engrossed with the song genre, producing no fewer than 138 individual lieder. This creative vein seems to mirror the inner torments that gripped the young composer at the time, while revealing the extraordinary range of his musical invention and unequalled talent of storyteller, as Samuel Hasselhorn demonstrates here, after winning first prize at the 2018 Queen Elisabeth Competition: the young German baritone's first recording for harmonia mundi is a veritable love letter to this most intimate of art forms.
Samuel Hasselhorn, baritone
Joseph Middleton, piano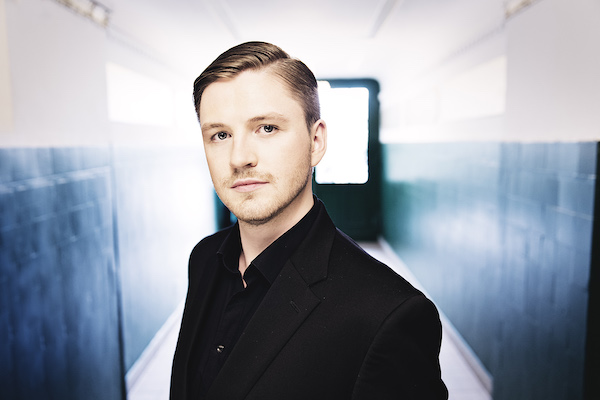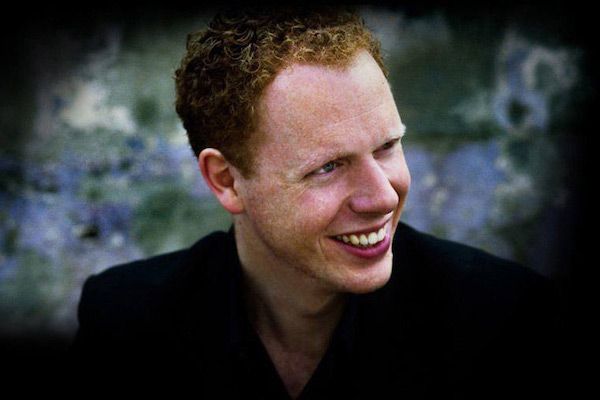 Samuel Hasselhorn
Der deutsche Bariton Samuel Hasselhorn ist Gewinner des Königin-Elisabeth-Wettbewerbs 2018, des Emmerich Smola Preises "SWR Junge Opernstars" 2018, des internationalen Gesangswettbewerbs "Das Lied" 2017 in Heidelberg, der Young Concert Artists Auditions 2015 in New York und des Internationalen Schubert Wettbewerbs 2013 in Dortmund. Des Weiteren ist er zweiter Preisträger des Wigmore Hall Wettbewerbs 2015 in London und dritter Preisträger des Hugo Wolf Wettbewerbs 2016 in Stuttgart, sowie Gewinner des "Prix de Lied" beim Nadia und Lili Boulanger Wettbewerb 2013 in Paris.
Ab der Spielzeit 2018/19 wird Hasselhorn als festes Ensemblemitglied der Wiener Staatsoper in verschiedensten Fachpartien zu hören sein. Liederabende und Konzerte führen ihn auch an das Bozar nach Brüssel, in die Philharmonie nach Luxemburg, an das Theater an der Wien, an das DeSingel in Antwerpen, zu den Ludwigsburger Schlossfestspielen und zur Camerata Musica nach Cambridge. Zu den musikalischen Partnern bei den Konzerten gehören unter anderem Malcolm Martineau, Graham Johnson und Justus Zeyen.
In der Saison 2017/18 gab er seine Konzert- und Liederabend-Debüts in der Philharmonie München, in der Wigmore Hall in London, beim Hessischen Rundfunk, bei der Schubertiade Vilabertran in Barcelona, im Auditorio Nacional de Musica Madrid, dem großen Saal des Konservatoriums in Moskau und in der Tonhalle Zürich.
Hasselhorn war Stipendiat sowohl beim Marlboro Festival 2017, als auch beim Ravinia Festival 2014 und 2016 und wurde eingeladen, 2015 an der Carnegie Hall in Marilyn Hornes Akademie "The Song Continues" zu singen. Während seiner Nordamerika Tour 2017 debütierte er unter anderem in Washington, D.C., New York, sowie im Isabella Stewart Gardner Museum in Boston und in der Buffalo Chamber Music Society.
In der Saison 2015/2016 sang er die Hauptrolle in Viktor Ullmanns Der Kaiser von Atlantis mit dem Opernstudio der Oper Lyon. Ein Jahr später gab er an demselben Opernhaus den Masetto in Don Giovanni und debütierte an der Oper Leipzig in Carl Orffs Carmina Burana.
Seine erste CD Nachtblicke mit Liedern von Schubert, Pfitzner und Reimann erschien im Dezember 2014 beim Label ClassicClips, jetzt GWK RECORDS.
Samuel Hasselhorn studierte an der Hochschule für Musik, Theater und Medien Hannover bei Prof. Marina Sandel und am Conservatoire National Supérieur de la Musique et de Danse in Paris bei Malcolm Walker. Weitere musikalische Impulse erhielt er bei Meisterkursen mit Kiri Te Kanawa, Kevin Murphy, Thomas Quasthoff, Helen Donath, Annette Dasch, Susan Manoff, Jan-Philip Schulze, Anne Le Bozec und Martin Brauß. Er gewann den Gundlach Musikpreis und war Stipendiat bei der Walter und Charlotte Hamel Stiftung sowie der Studienstiftung des deutschen Volkes. Derzeit hält er den Lindemann Vocal Chair der Young Concert Artists in New York und arbeitet dort mit seiner Lehrerin Patricia McCaffrey.
Joseph Middleton
specializes in the art of song accompaniment and chamber music and has been highly acclaimed within this field. Described in the BBC Music Magazine as 'one of the brightest stars in the world of song and Lieder', he has also been labeled 'the cream of the new generation' by The Times and 'a perfect accompanist' by Opera Now. He performs and records with many of the world's finest singers in major music centres across Europe, the Americas and Far East. Joseph is Director of Leeds Lieder, a Professor at his alma mater the Royal Academy of Music, and holds the position of Musician in Residence at Pembroke College Cambridge, where he curates an imaginative song recital series as well as directing the University's Lieder Scheme.
Joseph enjoys recitals with internationally established singers including Sir Thomas Allen, Ian Bostridge, Benjamin Appl, Sarah Connolly, Lucy Crowe, Iestyn Davies, Wolfgang Holzmair, Christiane Karg, Katarina Karnéus, Dame Felicity Lott, Christopher Maltman, John Mark Ainsley, Ann Murray, Mark Padmore, Joan Rodgers, Amanda Roocroft, Kate Royal, Matthew Rose, Carolyn Sampson and Roderick Williams. He regularly collaborates with rising stars from the younger generation and in 2012 he formed the Myrthen Ensemble to further explore lesser-known song repertoire with regular duo partners Mary Bevan, Clara Mouriz, Allan Clayton and Marcus Farnsworth.
Recent seasons have taken him to London's Wigmore Hall, Royal Opera House and Royal Festival Hall, the Vienna Konzerthaus, Amsterdam Concertgebouw, Köln Philharmonie, Zürich Tonhalle and Luxembourg Philharmonie. He made his New York debut at the Alice Tully Hall accompanying Sarah Connolly in a recital described in the New York Times as 'superlative…everything a song recital should be'. Elsewhere in the Americas he has appeared at Toronto's Koerner Hall, Vancouver's Chan Centre, San Francisco's Nourse Theatre and Chicago's Ravinia Festival. He is a regular guest at Festivals in Aix-en-Provence, Aldeburgh, Brighton, Cheltenham, Edinburgh, Munich, Oxford Lieder, Stuttgart and West Cork.
Joseph's 2016/17 plans include his début BBC Prom with Iestyn Davies and Carolyn Sampson; three US recital tours with Kate Royal, Sarah Connolly and Carolyn Sampson taking him to New York (Park Avenue Armory & Alice Tully Hall), San Francisco's Herbst Theatre and Atlanta's Spivey Hall; as well as recitals with Christopher Maltman in Strasbourg and deSingel Antwerp, Katarina Karnéus in Gothenburg, Simon Keenlyside and Ian Bostridge in Leeds; and European Myrthen Ensemble débuts at the Concertgebouw Amsterdam and the Musée d'Orsay, Paris. His appearances at the Wigmore Hall include recitals with Sarah Connolly and Clara Mouriz (BBC Lunchtime series) and with Carolyn Sampson. He has also programmed a 4-part Mahler series for BBC Radio 3. His critically acclaimed discography includes 'Fleurs' with Carolyn Sampson for BIS Records (nominated for a Gramophone Award & Radio France's Disc of the Month); and, for Champs Hill Records: 'Nocturnal Variations' with Ruby Hughes (Recording of the Month – BBC Music Magazine), 'Elgar in Sussex' with Dame Felicity Lott, 'Tell me the Truth about Love' with Amanda Roocroft, 'This other Eden' with Kitty Whately (Shortlisted for Best Disc of 2015 – American Record Guide), the Lieder of Ludwig Thuille with Sophie Bevan and Jennifer Johnston and the complete Purcell/Britten realizations with Ruby Hughes, Allan Clayton and Matthew Rose. The Myrthen Ensemble's début disc – 'Songs to the Moon' – was recently released on Signum Records. Joseph has a special relationship with the BBC through his work with their New Generation Artists Scheme and as such has made numerous live broadcasts of solo, chamber and song repertoire for BBC Radio 3, including frequently being invited to curate his own weeklong series of lunchtime concerts.
Born in Gloucestershire, Joseph graduated with an MPhil from the University of Birmingham, studied piano on an EMI Scholarship at the Royal Academy of Music and went on to win the accompanist prizes at the Wigmore Hall International Song, Kathleen Ferrier, Richard Tauber, Royal Over-Seas League and Geoffrey Parsons Awards. He lives near London with his family.

Booklet for Schumann: Stille Liebe