---
Album info
Label: Neue Meister
Genre: Classical
Subgenre: Classical Crossover
Artist: Tim Allhoff
Composer: Tim Allhoff (1980), Edvard Grieg (1843-1907), Henry Purcell (1659-1695), Martin Gore (1961), Theo Mackeben (1897-1953), Sibylle Baier (1955), George Gershwin (1898-1937), Johann Abraham Peter Schulz (1747-1800), Domenico Scarlatti (1685-1757), Johann Sebastian Bach (1685-1750)
Album including Album cover
1

Grieg: Arietta (Based on Grieg's Lyrical Pieces, Op. 12)

03:43

2

Allhoff: Kanon

02:54

3

Grieg: Lyric Pieces, Op. 38: VI. Elegy

03:06

4

Allhoff: Prisma

05:47

5

Purcell: Dido's Lament

04:04

6

Gore: Enjoy the Silence (Piano and String Quartet Version)

03:28

7

Lysenko: Nich Yaka Misyachna (Ukrainian Folksong)

02:26

8

Mackeben: Schlummerlied

02:53

9

Baier: I Lost Something in the Hills

04:17

10

Gershwin: I Loves You, Porgy

03:47

11

Schulz: Der Mond Ist Aufgegangen

03:14

12

Scarlatti: Keyboard Sonata in D Minor, K.32 - Aria

03:14

13

Allhoff: Neverending

03:10

14

Allhoff: Neverending - Epilog

02:27

15

Bach: Orchestral Suite No.3 in D Major, BWV 1068: Air

04:11

Total Runtime

52:41
Info for Silence Is Something You Can Actually Hear

Discover Tim Allhoff's musical tapestry, weaving classical elegance reminiscent of Bach and Edvard Grieg, soul-stirring Singer-Songwriter essence, soothing Jazz, and reimagined Pop covers. This album transcends genres to focus on evoking emotions. SILENCE IS ACTUALLY SOMETHING YOU CAN HEAR invites you to pause, breathe, and surrender to music that touches the heart. Collaborations with Morphing Chamber Orchestra and SIGNUM Saxophone Quartet elevate the auditory journey. Tim Allhoff's original "KANON" composition resonates with enchanting saxophone harmonies. Inspired by Haruki Murakami, the album's title encapsulates its essence. Let melodies carry you to a realm where time slows, finding solace in unspoken notes. This isn't just an album; it's a 50-minute oasis of calm where music becomes whispers of the heart.
Tim Allhoff, piano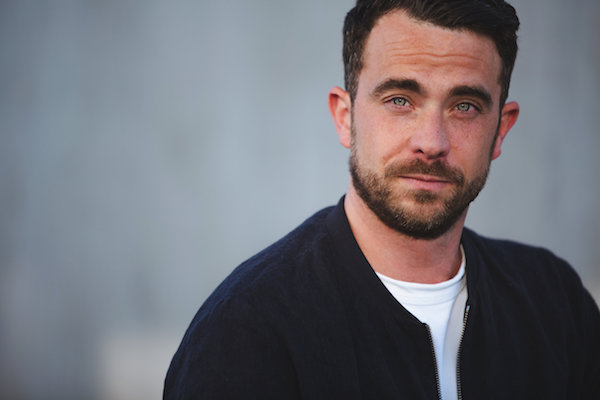 Tim Allhoff
collaborated with renowned artists such as Jeff Ballard, Dieter Ilg, Nils Landgren, Johannes Enders, Larry Grenadier, Nils Wülker, the German Filmorchestra Babelsberg and is always a welcomed guest at many famous venues and festivals as Elbjazz, Rheingau Festival, Ingolstädter Jazztage, Schloss Elmau, Jazzfestival Burghausen to name but a few.
His Trio with with Andreas Kurz on bass and drummer Bastian Jütte released five albums since 2010, two of them beeing awarded with the prestigious ECHO award. The band further won the NEW GERMAN JAZZ AWARD.
In 2015, Allhoff presented LOVEBOX SESSIONS, his first release as a solo artist.
Tim Allhoff is prize winner of the ECHO Jazz (2010), the »Bavarian Kunstförderpreis« (2013), the »Jazzförderpreis of the City of Ingolstadt« (2010), the »Kunstförderpreis of the City of Augsburg« (2008) and won the second prize at the renowned »Gasteig Competition« in Munich. He has played and toured throughout Europe and in the USA.
Besides his work as a pianist, Tim also works as a composer and arranger. His works run the gamut from string quartet to symphonic orchestra and also contemporary music for advertisment and movie scores. In 2016, he arranged the movie score for the Hollywood Motion Picture SLEEPLESS.
In January 2019 he presents his sixth album LEPUS, featuring Andreas Kurz (bs), Bastian Jütte (dr), Lutz Häfner (sax), Arne Jansen (git), Nils Wülker (tp) und das Leopold-Mozart-string quartet.

This album contains no booklet.