---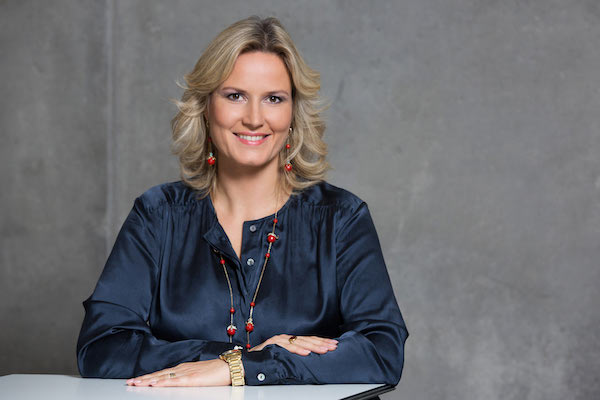 Camilla Nylund
has established herself as one of the world's leading lyric-dramatic sopranos. Her title role debut in 'Rusalka' at the Salzburg Festspiele in 2008 with the Cleveland Symphony Orchestra under the direction of Franz Werner-Möst garnered rave reviews, gaining acclaim from the international press. The Finnish soprano regularly appears with world-renowned orchestras and conductors and has sung leading roles in opera houses in Zürich, Vienna, Paris, Berlin, Dresden, Köln, Hamburg, Tokyo, Helsinki, Barcelona, San Diego, Amsterdam, Bayreuth, San Francisco, London and Milan.
Ms. Nylund's international breakthrough was in the 2004/2005 season with various role debuts: as Elisabeth in Tannhäuser at the Bayerische Staatsoper, as Salome in Köln and as Leonore in Fidelio at the Opernhaus Zürich. All three have become signature roles in her repertoire. She has performed the title role in Salome in various productions at the Wiener Staatsoper, Opera Toulouse, Opera Valencia (under the baton of Zubin Mehta) and at the Dresden Semperoper including a tour throughout Japan. Her 2009 debut at the Bastille in Paris as Salome was a tremendous success. Singing the role of Elisabeth in Tannhäuser, Ms. Nylund made her debut in 2011 at the famed Bayreuth. Additional engagements of Tannhäuser followed at the San Diego Opera, Oper Köln, Festspielhaus Baden-Baden (including a live DVD recording) and a tour throughout Japan at the Semperoper Dresden. As Leonore in Fidelio she sung in Theater an der Wien, Opernhaus Zürich and was engaged by the Osterfestspiele Salzburg for a tour through Japan under the baton of Sir Simon Rattle.
The title role in Dvorak's Rusalka has been coupled with many significant debuts. In 2008 Ms. Nylund sung for the first time at the Salzburg Festspiele, receiving critical acclaim for her performance. In 2011 she made her debut at Covent Garden in London and in 2012 she made her debut at the Liceu Barcelona. Additionally, Ms. Nylund is well-known for her interpretation of Elsa in Lohengrin. After her role debut in 2006 at Oper Köln, she went on to perform Elsa at the Semperoper Dresden, Wiener Staatsoper, in a concertante version in the Concertgebouw in Amsterdam and in 2013 in a highly successful production at the San Francisco Opera.
Throughout her career Ms. Nylund has performed in numerous Strauss and Wagner operas. She has sung the title role in Arabella at the Bayerische Staatsoper, Oper Frankfurt, Vlaamse Opera and the Wiener Staatsoper, Chrysothemis in Elektra at Dutch National Opera and Semperoper Dresden, Gräfin in Capriccio at Oper Köln and in Venice, and the title role in Ariadne auf Naxos at the Wiener Staatsoper. As the Marschallin in Der Rosenkavalier Ms. Nylund performed in Teatro alla Scala, New National Theatre Tokyo, Dutch National Opera and the Wiener Staatsoper ; as Eva in Der Meistersinger von Nürnberg she sung at the Hamburgische Staatsoper, Bayerische Staatsoper and the Semperoper Dresden. Other significant opera productions have included Don Carlo (Elisabeth) at Dutch National Opera and Eugene Onegin (Tatjana) at the Hamburgische Staatsoper and Semperoper Dresden.
Ms. Nylund has appeared in many new productions including Mussorgsky's Khovanshchina (Emma) at the Bayerische Staatsoper and Lehar's Die lustige Witwe (Hanna Glawari) at the Hamburgische Staatsoper. Her performance in Wagner's Rienzi (Irene) at the Deutsche Oper Berlin was highly esteemed. At the Semperoper Dresden she sung the role of Esmeralda in Franz Schmidt's 'Notre Dame' and the title role in Strauss' Daphne ; at the Finnish National Opera she sung the role of Marietta in Korngold's Die tote Stadt and recently in 2012 the role of Marja in Aarre Merikanto's Juha.
In recent seasons she has appeared in productions of Ariadne of Naxos (Oper Frankfurt, Staatsoper Berlin), Die tote Stadt (Marietta) at Finnish National Opera), Salome (Staatsoper Berlin, Opera Philadelphia, New National Theatre in Tokyo), Rusalka (Opéra National de Lyon), Der Rosenkavalier (Marschallin) Dutch National Opera), and in a new production of Lohengrin at the Wiener Staatsoper. She gave the first Finnish performance of Émilie, a monologue opera composed by Kaija Saariaho at the Finnish National Opera. Her performance as Sieglinde in Die Walküre at the Wiener Staatsoper was a much acclaimed role debut. Since her debut in Bayreuth in 2011, re-invitations followed in 2012, 2013 and 2014.