---
Biography Still in the Woods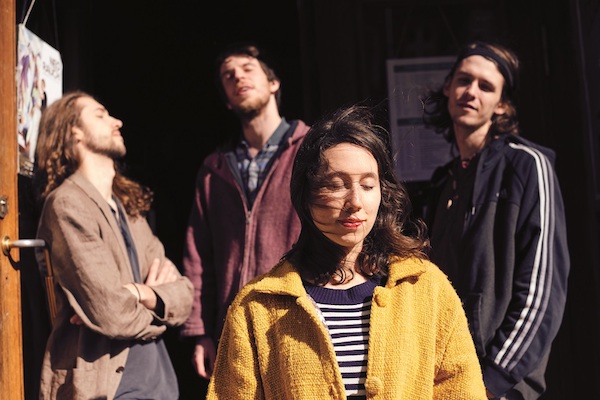 Still in the Woods
Das ist Indie-Jazz. So unverkrampft wie tiefgründig. So energetisch und tanzbar wie filigran. So emotional bewegend wie komplex.
Erst im Herbst 2015 haben sich Anna Hauss (vocals), Robert Wienröder (piano, keys), Raphael Seidel (bass) und Jakob Hegner (drums) – vier junge, herausragende Musikstudierende aus drei Städten (Leipzig, Berlin Dresden) – zu Still in the Woods zusammengeschlossen. Was sie verbindet, ist ihre unbedingte Liebe zur Musik an sich und ein geradezu intuitives musikalisches Verstehen untereinander.
Freien Geistes, experimentierfreudig, offen gegenüber der großen Vielfalt musikalischer Stilmittel und abseits jeglicher Genre-Schubladen finden die vier Ausnahmemusiker auf Anhieb den "richtigen Ton", eine gemeinsame, unverwechselbare Sprache, die den Funken überspringen lässt. Auf der Bühne und in der Interaktion mit ihrem begeisterten Publikum.
Und der Erfolg gibt ihnen recht – bereits im Frühjahr 2016 erscheint die EP In My Own Arms mit anschließender Tour durch Deutschland und die Niederlande. 2017 dann, neben der "Still Rootless-Tour" vor einer stetig wachsenden Fangemeinde, die außerordentlich erfolgreiche Crowdfunding-Kampagne zur Finanzierung ihres Album-Debüts "Rootless Tree", das am 18.05.2018 erscheint.