---
Ana María Valderrama, Barcelona Symphony Orchestra & Darrell Ang
---
Biography Ana María Valderrama, Barcelona Symphony Orchestra & Darrell Ang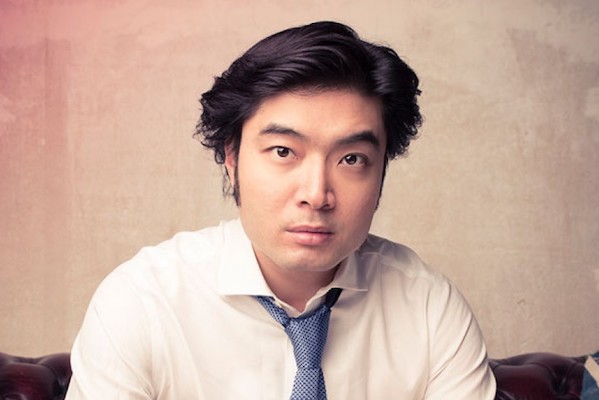 Ana María Valderrama
Since her debut as a soloist with conductor Zubin Mehta at the celebration concert of the 70th birthday of Her Majesty the Queen of Spain (at the opening of Sony Auditorium of the Escuela Superior de Música Reina Sofía), Ana Maria Valderrama has established herself as one of the most acclaimed Spanish violinist of her time.
Winner of the 1st prize and Special Audience Prize in the XI International Violin Competition Pablo Sarasate 2011, Ana María has become the first Spanish violinist in the history to win this prestigious award. Ana María Valderrama has won other important competitions, such as "Lisbon International Violin Competition" (Portugal), "VI Certamen de Interpretación Intercentros Melomano" (Madrid), "Primer Palau" (Barcelona), "Novosibirsk International Violin Competition" (Rusia), etc.
Ana María has developed an intense concert career performing in countries such as England, Germany, France, Portugal, Spain, Russia, USA, Mexico or Colombia.
As a soloist she has performed with orchestras such as Academic Symphony Orchestra of St. Petersbourg, Orquesta Sinfónica de RTVE, Orquesta Sinfónica de Baleares, Orquesta Sinfónica de Castilla y León, Orquesta Sinfónica de Navarra, Novosibirsk Orchestra, Yucatán Symphony Orchestra, Nottingham Symphony Orchestra, Nottingham Youth Orchestra, Niederbayerischen Philharmonie, Lisbon Music Festival Orchestra, Freixenet Orchestra and Sony Chamber Orchestra of the "Escuela Superior de Música Reina Sofía", Orquesta Sinfónica del Vallés, Orquesta Filarmónica de Medellín, and Cannes Regional Orchestra; with renown conductors such as Philippe Bender, Dereck Williams, Ros Marbá, Juan Felipe Molano, Leduque-Barome, Xavier Puig, Salvador Brotons, Alejandro Posada, Peter Csaba, Max Valdés or Zubin Mehta.
A dedicated chamber musician, Ana María has studied with Prof. E. Feltz and R. Schmidt and she has played in festivals such as "Open Chamber Music" (Prussia Cove), Festival Internacional de Santander, Festival Internacional de Segovia, "Yellow Barn" (USA), Festival de Música Española de Cádiz, Festival Internacional de Música de Úbeda or Tardes de España Festival (St. Petersbourg) among others, performing in the major halls of Spain, such as the National Auditorium in Madrid, Palacio de Festivales of Cantabria, the Auditorium of Barcelona and the"Palau de la Musica Catalana".
Ana Maria Valderrama initially studied violin with professor Anna Baget in the Ferraz Conservatory of Madrid. Later on she studied with professors Zakhar Bron and Yuri Volguin at the "Escuela Superior de Música Reina Sofía", where her Majesty the Queen honored Ana Maria with the distinction as "Most Outstanding Student in the Violin section" in the years 2005 and 2007. In 2009 she graduated from the "Escuela Superior de Música de Cataluña" with the maximum distinction. She completed her Master studies at the Hochschule für Musik "Hanns Eisler" in Berlin with profesor Antje Weithaas. At the moment she studies at the UDK with profesor Nora Chastain. She has also attended lectures given by A. Chumachenco, M. Fuks, M. Zweig, F. Andrievsky, W. Levin, R. Gothoni, R. Barshai, I. Ozim, M. Pressler, L. Kavakos and S. Isserlis.
Ana María has recorded a live CD from the Madrid National Auditorium of Music playing the Lalo's "Spanish Symphony" with the Freixenet Orchestra and Max Valdés, and many of her concerts have been broadcasted by Spanish National Television and Spanish Classical Radio.
She has been granted scholarships from the Albeniz Foundation, the Community of Madrid, Caja Burgos, Caja España, AIE, Mutua Madrileña, Juventudes Musicales, Humboldt Foundation and DAAD La Caixa.
Darrell Ang
Artistic Director/Chief Conductor of The Sichuan Orchestra of China (Sichuan Symphony Orchestra) since December 2016, Darrell Ang is a Grammy-nominated conductor and regular guest with some of the world's major orchestras. Just last year, he opened the London Philharmonic's season at Eastbourne, conducted Paris' Orchestre de Lamoureux at the Théâtre du Champs-Elysées and made his début with the Japan Philharmonic. He also took the Thüringen Philharmonie on tour through Germany and Belgium, conducted Beijing's National Centre for the Performing Arts Orchestra at China's celebratory "70th Anniversary of the Founding of New China" concert, took the Sichuan orchestra on tour through China and performed at the televised League of West China Orchestras Convention, and released several albums on the NAXOS label to rave reviews from international press and critics.
An accomplished conductor of opera, Darrell's growing profile saw recent performances of Don Giovanni and Rigoletto at the Mariinsky, Carmen at Estonian National Opera, Die Zauberflöte and Nijinsky's Tagebuch in Bordeaux, Der fliegende Holländer in Singapore and Così fan tutte in Toulon. He appears frequently in the UK (Philharmonia, London Philharmonic, Royal Liverpool Philharmonic), France (Orchestre Philharmonique de Radio France, Orchestre National de Lille, Orchestre National de Bordeaux-Aquitaine), Germany (Münchner Rundfunkorchester, Munich Symphony), Italy (Orchestra Sinfonica La Verdi, Orchestra Haydn, etc.), Spain (Barcelona Symphony), Austria (Vienna Chamber), Slovakia (Slovak Philharmonic), Estonia (Estonian National Symphony), Russia (Mariinsky Theatre, St. Petersburg Philharmonic Academic Symphony), Denmark (Sønderjyllands Symfoniorkester), Turkey (Tekfen Philharmonic), Japan (NHK Symphony, Japan Philharmonic), China (National Symphony, NCPA Orchestra), Taiwan (NSO Taiwan, National Taiwan Symphony), Australia (Queensland Symphony), New Zealand (New Zealand Symphony), Singapore (Singapore Symphony) and The Philippines (Manila Symphony).
Born in Singapore, Darrell studied composition with Leong Yoon Pin before he went to St. Petersburg (Russia) where he continued in orchestral conducting with Leonid Korchmar, at Yale with Shinik Hahm, and undertook an intensive study of baroque music and the harpsichord at Italy's famed Scuola di Musica di Fiesole. In 2008 he became the youngest Associate Conductor of the Singapore Symphony Orchestra under the guidance of Music Director Lan Shui, and also served as Music Director of the Singapore National Youth Orchestra. Also a composer of note, he has written for large symphony orchestras, chamber music formations and solo instrumental works. "Fanfare for a Frazzled Earth" - a symphonic overture about man's devastation of nature and the environment - was commissioned in 2011 by German chemicals-company LANXESS and premiered that year by the Singapore National Youth Orchestra at the Esplanade Concert Hall.
Winner of the 9th Antonio Pedrotti International Competition and the 8th Arturo Toscanini International Competition, he went on to covet all three top awards at the 50th Besançon International Conductors' Competition (Grand Prize, Audience Prize and Orchestra Prize), leading to the Music Directorship of the Orchestre Symphonique de Bretagne (2012-2015). Darrell was selected to join the International Conductors' Academy of the Allianz Cultural Foundation, taking on residencies with the London Philharmonic and the Philharmonia Orchestra. Lorin Maazel, Esa-Pekka Salonen and Valery Gergiev were his mentors, to whom he remains grateful for their invaluable advice and support. He was conferred the Chevalier dans l'ordre des Arts et des Lettres (Knight of the Order of Arts and Literature) by the French Government in 2015.