---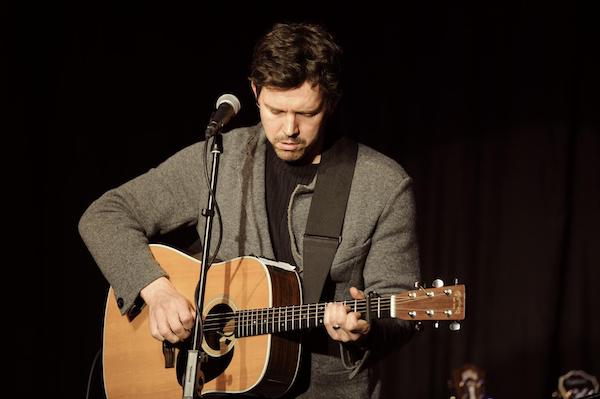 Gus MacGregor
is a contemporary singer songwriter. His songs find touching and humorous observations in equal amounts. Story-telling lyrics, are complimented by roots guitar and voice styles. His musical influences are mostly these days from country music outliers like John Prine, Willie Nelson, and Townes Van Zandt, as well as singer songwriters including Jim Croce, Jackson Browne and Loudon Wainwright III. It's rare for a day to go by where at least one of these artists isn't drifting out of the kitchen stereo. ​
Gus was born and grew up in the north west of England, then moved to London, when for ten years he played the lead role in the west-end musical Buddy, for which he was nominated for an Olivier Award. He then spent seven years living in Bern, Switzerland, during which time he made a splash on National Swiss radio with his first single Lifeline. That and subsequent songs continue to receive regular airplay in Switzerland, and several songs have been used in high profile Swiss TV ad campaigns.
In recent years Gus has become known for his intimate, troubadour performances in small and medium-sized venues and festival stages. Sometimes in a duo with Jaël (who's she?), but often solo. His down-to-earth presentation means it is not unusual to see teenage goths, fashionable 30-somethings and retired couples mixed together at his concerts.
In 2015 Gus moved to Brighton, England, where he lives with his wife and his two young sons, George and Arthur. Although he mostly writes alone, Gus has co-written songs with Judie Tzuke, Jon Allen, Kim Ritchie, Adam Argyle and Jaël.