---
Biography Klaus Ignatzek Group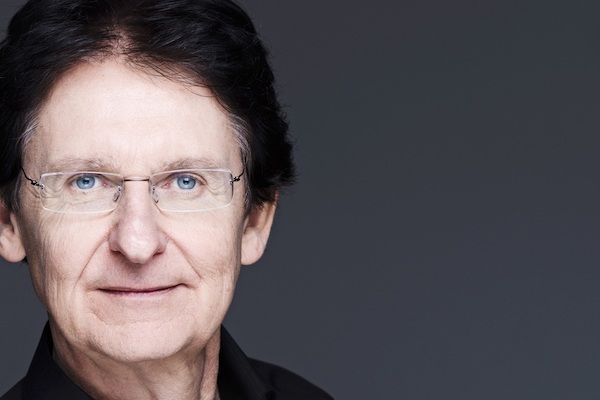 Klaus Ignatzek
If someone wanted to compile a "Who's Who" of European jazz music, the pianist and composer Klaus Ignatzek would certainly deserve an especially extensive entry in it. There is a definitely good reason for the critics continually considering him to be among the leading keyboard artists of this continent and for his numerous CD and LP recordings having received excellent reviews down the line. No matter whether he plays solo or in quintet, Ignatzek always succeeds in arousing his audience's enthusiasm, thanks to his richly nuanced performance on the piano in connection with the original compositions.
Klaus Ignatzek, born in 1954, has been rated as belonging to the leading pianists of the European Jazz scene in recent years. As a pianist, composer and bandleader he acquired international recognition and acknowledgement by his audience as well as his critics. His brillant skill, his distinct style and energizing inspiration characterize his music.
Performing with changing international formations, among them musicians like Joe Henderson (tenor saxophone), Dave Liebman (soprano saxophone), Bobby Watson (alto saxophone), Billy Hart (drums), Claudio Roditi (trumpet), Martin Wind (bass), Gustavo Bergalli (trumpet), Jean-Louis Rassinfosse (bass), Ron McClure (bass), Kenny Washington (durms), Peter Washington (bass), Jay Ashby (trombone), Roman Schwaller (saxophone), Dick de Graaf (saxophone), John Engels (drums), Jorge Rossy (drums), Adam Cruz (drums), Hans Dekker (drums), Bruno Castellucci (drums), Chip White (drums), Florian Poser (vibraphone), Anca Parghel (vocal), Dieter Ilg (bass), Joris Dudli (drums), Mario Gonzi (drums), Susanne Menzel (vocals), Johannes Enders (saxophone), Peter Weniger (saxophones), Carolyn Breuer (saxohones), Sebastian Merk (drums), Heinrich Köbberling (drums) he proved his ability as a composer of exciting themes.
As a bandleader, Klaus Ignatzek can be heard on over 60 records. More than 270 of his compositions are documented on various mediums. This certainly allows him to be ranked among the most productive jazz pianists of his generation.
Further Klaus Ignatzek was able to make himself a name outside of Europe through several concerts and productions, a privilege only shared by very few German jazz pianists. He made recordings for several labels, including "Candid Records" (GB), "Red Records" (I). "Timeless" (NL), "Four Leaf Clover" (S), "Nagel-Heyer" (D) and television productions for "Super Channel", Swiss Television ("Jazz in Concert"), for "3 SAT", "ARTE" and "WDR" in Germany, as well as productions in Rumania, Belgium and Croatia. Concerts brought him to cities, like Amsterdam, Barcelona, Bern, Bilbao, Brussels, Copenhagen, Cork, Genova, Istanbul, Limoges, London, Marciac, Rome, Cracow, Prague, Paris, Sibiu, Oslo, Stockholm, Valencia, Vienna, Zagreb and Zurich.
In 1991 Klaus Ignatzek's creative achievements were awarded with the "Niedersächsische Künstlerstipendium" ("The Lower-Saxony Scholarship for Artists").
His jazz piano schools "Die Jazzmethode für Klavier I" ("The Jazz Method for Piano I" in 1998), and "Die Jazzmethode - solo" ("The Jazz Method - solo", in 2006) were published by Schott-Verlag in Mainz, Germany. "Jazz Blues Piano" was pubished by ConBrio, in 1995. These three schools reflect his acquired knowledge from over thirty years of experience in teaching.