---
Matthias Bublath & Eight Cylinder Bigband
---
Biography Matthias Bublath & Eight Cylinder Bigband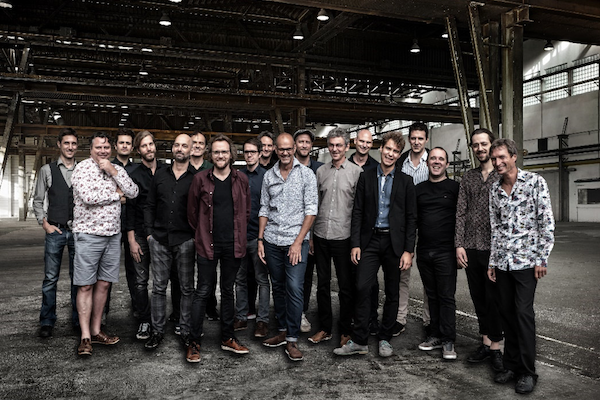 Matthias Bublath
ist Pianist, Organist und Komponist. Er trat weltweit auf verschiedenen Festivals und Veranstaltungen auf wie beispielsweise dem Montreux Jazz Festival, Kora Awards (Johannesburg ,Südafrika), dem Kennedy Center Of The Performing Arts ( Washington, USA) und tourte durch ganz Japan. Er lebte unter anderem über sieben Jahre als freischaffender Musiker in New York City und etablierte sich als einer der vielseitigsten Keyboarder der Stadt: Er tritt mit unterschiedlichsten Projekten auf, die von Jazz, Blues, Funk und Gospel bis hin zu lateinamerikanischen Rhytmen reichen. Neben dem Klavier und Keyboard ist Matthias ein Spezialist an der Hammond B3 Orgel, und arbeitet mit einem Orgeltrio sowie verschiedenen anderen Orgelprojekten.
Er veröffentlichte bisher acht CD's unter eigenem Namen und präsentiert ein vielfältiges und immer groovendes Programm.
Matthias Bublath teilte die Bühne mit Jazzgrößen wie der Funklegende Mike Clark, dem Tower Of Power Saxophonisten Lenny Picket oder dem kubanischen Percussionisten Candido Camero.
Der Pianist, Keyboarder und Organist Matthias Bublath gibt mit seiner handverlesenen, motorstarken Bigband Gas und lebt seine musikalischen Vorlieben für Jazz, Latin, Funk, Blues, Soul und Gospel in einer explosiven Mixtur aus.
Seit der Pianist, Keyboarder und Organist Matthias Bublath nach neun aufregenden wie lehrreichen New Yorker Jahren wieder nach München zurück kehrte, mischt er die Szene mit verschiedenen eigenen Bands auf, präsentiert sich in Solo-Programmen, Trio- oder Quintett-Konstellationen. Sein neuestes Projekt ist die handverlesene, motorstarke "Eight Cylinder Bigband", mit der er mächtig Gas gibt und seine musikalischen Vorlieben in einer explosiven Mixtur auslebt. Seine Eigenkompositionen und Arrangements bedienen sich bei Jazz, Latin, Funk, Blues, Soul und Gospel. Besonders wirkungsvoll setzt der vielseitige Tastenmann die Hammond B3-Orgel ein – ein charakterstarkes Instrument, auf das sich Matthias Bublath zunehmend spezialisiert hat. Für das Jahr 2019 hat die Eight Cylinder Bigband den Förderpreis der Initiative Musik gewonnen, und ihr Debutalbum wird diesen Herbst bei Enja Records erscheinen.