---
Biography Raffaele Attanasio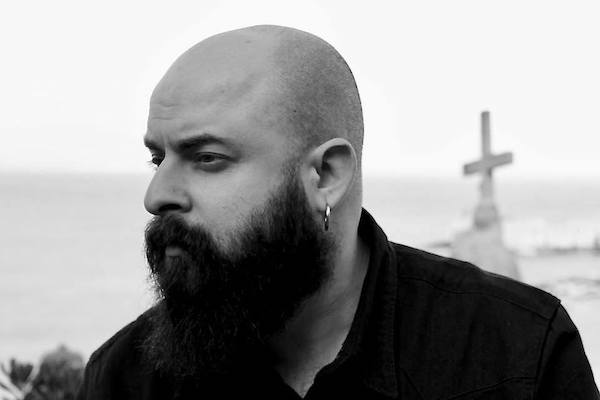 Raffaele Attanasio
In 1987, Raffaele Attanasio was born with music in his blood—thanks to his father, a musician, he began taking piano lessons from an early age. At the age of 12, he took his first steps in the world of djing, strongly influenced by rap, hip-hop and the g-funk culture. Five years later, he released his first production: a style characterized by the fusion of techno, electronic and classic-contemporary influences.
In 2007, he completed his studies and obtained a graduation in piano. Raffaele is a pianist, arranger and producer. His label, Letters from Jerusalem, was then released obtaining a collaboration with Douglas J. McCharty (Leader of the glorious band "The Nitzer Ebb"). Under his alias, X-501, he has released several productions on Buenos Aires based label, Krill Music.
In 2014, he succeeded in making one of his greatest artist dreams come true: dueting in a Jam live \ b2b with Jeff Mills in Naples, and then went on to play his glorious b2b with Octave One. Lately he has been focusing on himself for the realization of the project called "L'estasi dell'Odio," intended to be presented in live theatrical performances. In the meantime, he co-founded "The Sacred Weapons," a band and group of artists, strongly influenced by the '70s psychedelic rock and electronic music of the '90s.
Over the course of his career, Attanasio received the support of a large range of appreciated artists in the industry, including Len Faki, Luke Slater, Ben Sims, Kirk Degiorgio, Chris Liebing, Marcel Dettmann, Ben Klock, Juan Atkins, Derrick May, Oscar Mulero, Dustin Zahn and many others.
"My trajectory, I hope, will always be uphill, in continuous musical evolution... I'm always hungry for new sound experiences, and I'll put all my soul into it." - Raffaele Attanasio
The confines of contemporary music often ensnare a musician in a particular sound. Wrapped up in a box that defines and sells the 'product', that it's easier to digest for the modern consumer. It operates on a plane where it is assimilated in tiny soundbites that are quickly digested and moved on. Sound can get lost amongst trying to 'make it' or get likes. Music is not lost though; it exists as it always has and the passion for composing transcendent and transportive tracks exists in an artist like Raffaele Attanasio.
Born to a musician father in his home city of Naples, Attanasio was only satiated when listening to virtuoso maestros like Il Guardiano del Faro and Keith Emerson. Developing his prodigious ear, he trained on drums and then piano and his auspicious ability become apparent early. In his late teens, he ventured into DJing and electronic music production and has garnered plaudits from Jeff Mills, Len Faki and Ben Sims; even performing with Mills in a B2B live set and also Octave One. He found a home within the electronic music community, heading his own label Letter From Jerusalem, and releasing on others, such as Third Wave Black and Non Series. His label even released music from Douglas McCarthy of the band Nitzer Ebb.
What has never been lost on Attanasio is his eclectic flair. His releases span from nefarious techno - even releasing under his X-501 alias - to riveting Detroit inspired dance music with soulful piano. That piano may encapsulate a sound not many may equate to the Italian, but he now threads down a course that garners influences from his native Naples and musicians like Keith Jarret Duke Ellington and even Hans Zimmer. His artistic mould is shaped from by his experiences, and these are laid bare in his jazz-tinged sound on his album Nuovo Futuro, which was released on Axis records. Kaleidoscopic in his quenching of musical thirst, Attanasio keeps music in its purest form. These melodic air vibrations evoke something opaque, yet wildly pulchritudinous, regardless of the audience.