---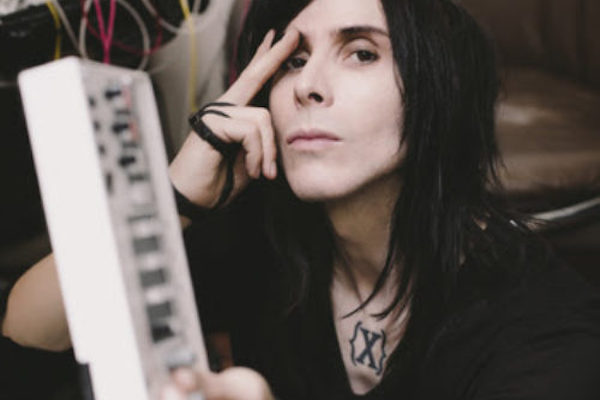 Chris Corner alias IAMX
Transformation is at the core of Chris Corner's music and outlook. Forming Sneaker Pimps in Hartlepool in 1995, the band took rave culture and the pop charts by storm with their 1996 debut album 'Becoming X' which featured dancefloor classics '6 Underground' and 'Spin Spin' Sugar'. The album sold over a million copies, leading to extensive touring and a record deal.
Fast-forward to 2004 and Corner's process of becoming IAMX – a theatrical, transcendent and communal process. Even though some of the songs on IAMX's 2004 debut 'Kiss + Swallow' were originally slated to be on the Sneaker Pimps' fourth album, (and IAMX is itself a reference to 'Becoming X'), shades of Chris' old life quickly faded as his theatrical and gender-bending alias emerged with full force. From 2004 onward, IAMX maintained a hectic recording and touring schedule, moving to Berlin in 2005 at the peak of its electronic renaissance.
Androgynous and visceral, IAMX has metamorphosed from small-town blue-collar kid to international pop star in the 1990s, to creator of raw art that disrupts gender and genre in 2000s. Fuelling electronic experimentation with punk energy and confessional lyricism, Corner's goth and industrial sound, fashion, performances, videos and persona are larger than life, iconoclastic, and shockingly intimate.