---
Northwest Community Gospel Chorus, Oregon Symphony & Charles Floyd
---
Biography Northwest Community Gospel Chorus, Oregon Symphony & Charles Floyd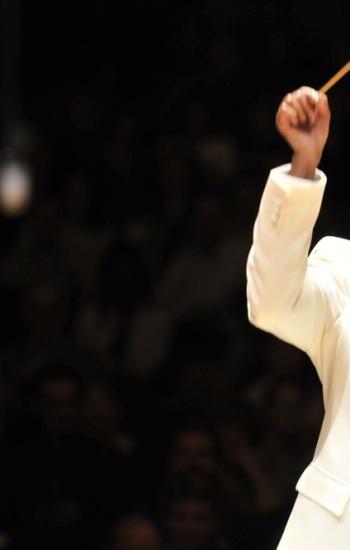 The Oregon Symphony is Portland
Since the Oregon Symphony was established more than 100 years ago, it has been recognized for its internationally acclaimed music directors, skilled performers, diverse programs and outstanding community services in education and regional touring. The Oregon Symphony now ranks among the largest orchestras in the nation and as one of the largest arts organizations in the Northwest, with an attendance of more than 225,000 people annually and 76 full-time musicians.
Music Director Carlos Kalmar and the orchestra have been knocking it out of the park over the last few years. Their 2011 debut at Carnegie Hall was, by anyone's definition, a triumph. The New Yorker described it as "one of the most gripping events of the current season." And audiences here have been taking note, setting record levels of attendance.
Charles Floyd
Born in Chicago, Charles Floyd has been heard in concert with more than 500 orchestras since 1991, including every Oregon Symphony Gospel Christmas concert since annual performances began in 1999, and is an annual guest conductor of the Boston Pops. Since 1993, his performances have included Gospel Night at Pops at Boston's Symphony Hall, where his programs have featured such diverse artists as Grace Bumbry, Sting, Elton John, James Taylor, Jennifer Holliday, Doc Severinsen, Chris Botti, Stevie Wonder, and Wynona Judd. In 1998, he was music director for the nationally-broadcast PBS holiday special A Cathedral Christmas, with Metropolitan Opera mezzo-soprano Denyce Graves at the National Cathedral in Washington, D.C. Floyd's eleven-year partnership with singer Natalie Cole included such projects as the multiple Grammy Award-winning tribute to Nat King Cole, Unforgettable, With Love; the Emmy Award-winning PBS Great Performances concert video of the same title; and the Grammy-winning releases Take a Look and Stardust. His compositions range from chamber music to large orchestral and vocal works. A tribute to the Rev. Dr. Martin Luther King, One Man's Dream for narrator and orchestra, was premiered by the Charlotte Symphony in 2001. His Four Spirituals for soprano and orchestra premiered at Boston's Symphony Hall with the Boston Pops Esplanade Orchestra in 1995, and his oratorio Hosanna for gospel chorus and orchestra premiered there in 2000. In July 2005, he conducted Howard Shore's Lord of the Rings Symphony at the request of the composer. In January 2009, he was the conductor for We Are One, the pre-inaugural celebration for President Barack Obama at the Lincoln Memorial.