---
Biography Philipp Gropper's Philm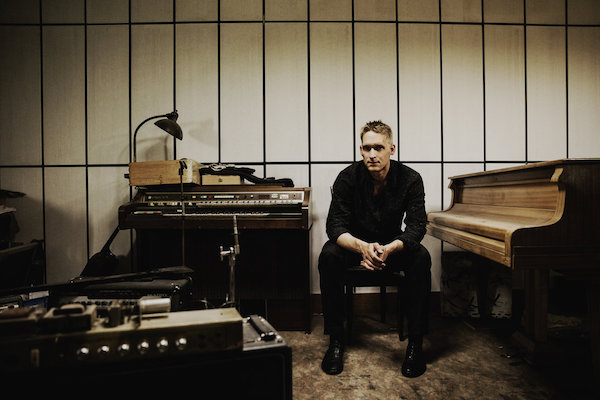 Philipp Gropper's Philm
Philm has evolved quite rapidly, over a relatively short time period, after coming together in 2012.
Most of its compositions possess a savage, careening precision, a targeted attack that sounds simultaneously untamed and exact. Angular tenor solos writhe in-between the legs of Gropper's compositional structures, Stemeseder's piano spiking and rolling, Steidle's drums stuttering their rapid fire. There's a cranky, clockwork procession, a lolloping, drunken pugilism, fists flailing, loaded with a fierce energy. The stream of themes usually have ongoing solos riding their backs, creating a sprung urgency, almost mechanoid in its persistence. A minority of the pieces are slower, more spacious and reflective. Here, there are sudden spiky outbursts, against a field of near silence.
Indeed, this music is exceptionally well-navigated. Again and again, Gropper creates a tension that strains against this anxious stick-work, issuing surprisingly soft tones, cool and reclined as he ladles tenor progressions across the disjointed rhythms.
Besides the onrushing linear flow, Philm make massive use of divergent rhythmic cells, sometimes ramming directly, at others criss-crossing to provoke a third momentum. It's an exciting war between the cerebral beat-space and the gutsy, full-tilt hurtle.
Ultimately, Philm use Gropper's themes as a way of goading the jazz language to its limits, whilst still retaining the structure and style of the classic quartet line-up. All four band members are highly sensitised, lashed to a convoluted framework, but frequently escaping into the unpredictable dark corners of improvisation.