---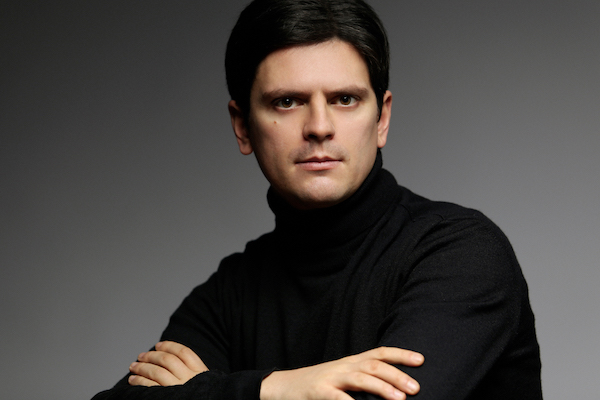 Ivan Donchev
was born in Burgas (Bulgaria) on 11 August 1981. He began his musical training at the age of five and went on to attend the "Pancho Vladigerov" National Music School as a student of Julia Nenova. Three years later he gave his first public recital. In 1993 – at the age of twelve – he made his concerto debut with Burgas Philharmonic Orchestra performing Haydn's Piano Concerto in D. Two weeks later he won the First prize with the Special Distinction at the "Svetoslav Obretenov" National Competiton. In 1996 he became a finalist at the "EMCY Piano Competition" in Dublin. In 1997 he has been awarded the "Saint Nicholas" scholarship by the city of Burgas.
Ivan Donchev first came to the attention of the international public at the age of 16, after winning three prizes at the 2nd "Carl Filtsch International Piano Competition" in Romania, including the Grand Prize "Chopin" offered by the Chopin Society in Darmstadt and a Special Distinction for his own composition. The same year he won the 1st prize at the 2nd Piano Competition for German and Austrian Music in Burgas and made his debut at the Gasteig concert hall in Munich.
Since then Ivan Donchev has played concerts in leading concert halls throughout Europe, Asia and America. His list of credits include recitals in New York's Merkin Hall, Moscow's Tchaikovsky Conservatory, Seoul's Geumnarae Art Hall, Vienna's Boesendorfer Saall, London's Holst Hall, Milan's Sala Verdi, Rome's Teatro Palladium and Filarmonica Romana, Sofia's National Music Academy's Concert Hall. He regularly performs at prestigious Festivals, such us Montpellier Festival de Radio France, Spoleto Festival dei Due Mondi, Krakow Royal Piano Festival, La folle journée, Apollonia Music Festival, Osimo Piano Hours.
Ivan has performed with New York Festival Orchestra, Rossini Symphony Orhcestra, Zagreb Soloists, Roma Tre Symphony Orchestra, Kronstadt Philharmoniker, Filarmonica Marchigiana, Bari Symphony Orchestra, Magna Grecia Symphony Orchestra, Florence Chamber Orchestra, Burgas Philharmonic, Pleven Philharmonic, Oradea Philharmonic, Pazardzhik Symphony Orchestra, Bryansk Symphony Orhcestra, Jeonju Symphony Orchestra, Mussorgsky Youth Symphony Orchestra, Nis Symphony Orhcestra.
He plays with many well known conductors such as Geum No-sang, Daniel Schweizer, Anton Shaburov, Hideaki Hirai, Amaury Du Closel, Michel Brousseau, Ivan Kozhuharov, David Crescenzi, Yordan Dafov, Stefano Trasimeni, Piero Romano, Grigor Palikarov, Giuseppe Lanzetta, Ilku Lee, Luigi Di Fronzo, Sunay Muratov, Svilen Simeonov and many others. ...