---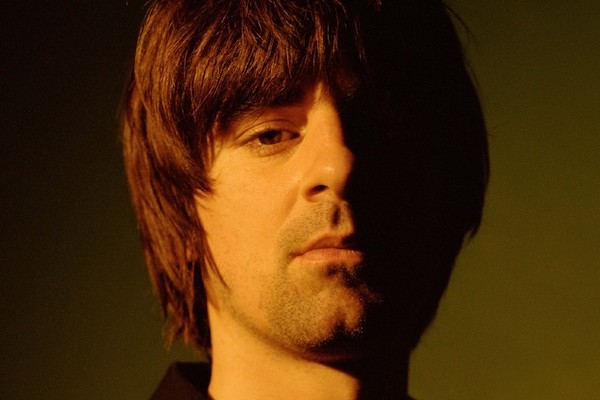 Alban Claudin
While his first critically acclaimed album "It's a Long Way to Happiness" exceeds 8 million streams, the beginning of 2022 looks very busy for Alban Claudin who is putting the finishing touches to the soundtrack of Guillaume Gouix's first movie "Amore Mio" (to be released next fall), prepares new concerts and gets ready to tour again with the French star Clara Luciani.
Following his re-writing of Claude Debussy's 'Clair de Lune' released in October 2021, Alban's new single 'Bells Variation' is now available along with a video directed by the young and talented Mila Gantelmi d'Ille.
'Bells Variation' is a re-arrangement of a song by Goldmoon (aka Stefane Goldman, co-composer of many Imany's songs), an artist I was lucky enough to discover via our common publisher Taktic Music. This track immediately gave me a feeling of power and beauty and I felt a comfort when I listened to it: I then wanted to do my own version. I started to play it during my concerts, and seeing the reaction of the public, it seemed obvious to me to make a proper studio version and release it as a single. On "Bells Variation" I use for the first time voices in my music, a dialogue between male and female choirs, a writing experience that seems to me to be a natural part of the evolution of my work as a composer.'
At 30, Alban Claudin carries a vintage look with a wise touch, an Oasis-style haircut that half-hides an expression which speaks volumes about the boy's roguishness. He smiles in self-amusement at the ease at which he springs from recording sessions to promo to concerts. But when the show is over he returns to the green paradise of Sens where he has set up a small studio to compose peacefully while enjoying the Burgundy countryside.
Signed by Taktic Music in 2014, Alban started writing for short films and documentaries (including "Yoga, a breath of freedom" awarded in several international festivals) while collaborating with many prestigious brands (Louis Vuitton, Van Cleef & Arpels, Chanel …) before focusing on composing piano pieces for his first solo album that was recorded during the summer of 2019 in Paris after a patient work of studio experiments: "I wanted the production to singularize my music. Even if it is only 300 years old, the piano has been exploited in all possible forms and it is very difficult to reinvent this instrument, to make something that has not been done" explains Alban, a great admirer of Ravel and Bartók, graduate of the Conservatory of music and a fine connoisseur of electronic keyboards.
Released in March 2021, It's a Long Way to Happiness has been unanimously praised by the media ("radiant", "sumptuous"," luminous", "soft and airy", "timeless"…), exceeded 8 million streams in just eight months and established the profile of an artist with a personality as unique as it is singular, confirmed by the video clips from directors Maxime Charden and Mila Gantelmi d'Ille.
As per live performances, Alban played his first solo shows in 2021 in Paris, Brussels (Le Botanique) and London (The London Jazz Festival) as well has opening for Chassol and Woodkid while more dates are set up by his touring company (Junzi Arts) for 2022 in France, England, Switzerland, Spain.
His rare studio collaborations are the result of human and artistic encounters: keyboards sessions for French singers and songwriters such as Pi Ja Ma, Voyou and Adrian Gallo, remix for Yelle's "Je t'aime encore" or production for Clara Luciani's cover of "Sous le soleil exactement" (written by Serge Gainsbourg for Ana Karina). He recently composed a piece for the first album of the French violinist Esther Abrami that they recorded as a duet for Sony Classical (album in March 2022).