---
Ghost Train Orchestra & Kronos Quartet
---
Biography Ghost Train Orchestra & Kronos Quartet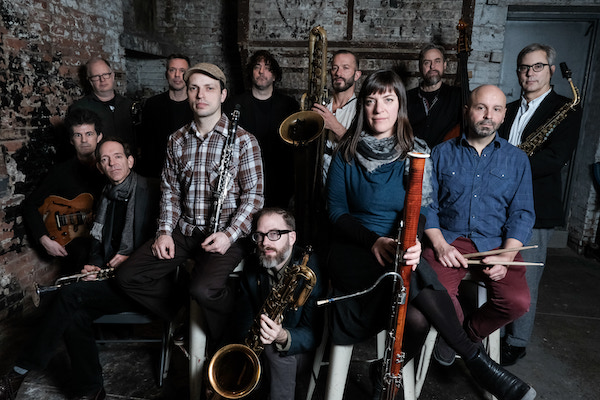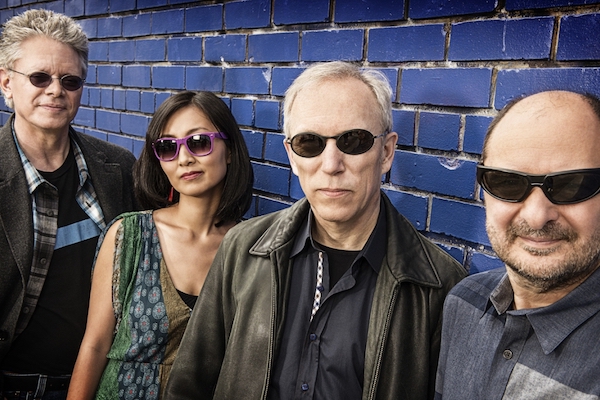 Ghost Train Orchestra
is a large ensemble based in Brooklyn and founded by Brian Carpenter in 2006. The group is known for their unique re-imaginings of under-appreciated and often obscure composers. They have recorded and performed extensively in NYC and beyond. They have released four albums, each one critically acclaimed for its originality and vision. Ghost Train Orchestra is currently at work on a fifth record in collaboration with Kronos Quartet reimagining the music of Louis Hardin aka Moondog, the NYC street performer and poet who wrote hundreds of beautiful and haunting madrigals and symphonies.
Kronos Quartet
For more than 40 years, San Francisco's Kronos Quartet – David Harrington (violin), John Sherba (violin), Hank Dutt (viola), and Sunny Yang (cello) – has combined a spirit of fearless exploration with a commitment to continually reimagine the string quartet experience. In the process, Kronos has become one of the world's most celebrated and influential ensembles, performing thousands of concerts, releasing more than 60 recordings, collaborating with many of the world's most intriguing and accomplished composers and performers, and commissioning over 900 works and arrangements for string quartet. Kronos has received over 40 awards, including the Polar Music and Avery Fisher Prizes, two of the most prestigious awards given to musicians.
Integral to Kronos' work is a series of long-running collaborations with many of the world's foremost composers, including Americans Terry Riley, Philip Glass, and Steve Reich; Azerbaijan's Franghiz Ali-Zadeh; Russia's Vladimir Martynov; Poland's Henryk Górecki; and Serbian-American Aleksandra Vrebalov. Additional collaborators have included Wu Man, Laurie Anderson, Tanya Tagaq, Mahsa Vahdat, Trevor Paglen, Van Dyke Parks, múm, Dawn Upshaw, Noam Chomsky, Tom Waits, Asha Bhosle, Taraf de Haïdouks, and Howard Zinn.
On tour for five months per year, Kronos appears in the world's most prestigious concert halls, clubs, and festivals. Kronos is equally prolific and wide-ranging on recordings, including the Grammy- and Latin Grammy-nominated Nuevo (2002) and the 2004 Grammy-winner Alban Berg's Lyric Suite. Kronos' most recent releases include the One Earth, One People, One Love: Kronos Plays Terry Riley box set; Folk Songs, which features Sam Amidon, Olivia Chaney, Rhiannon Giddens, and Natalie Merchant singing traditional songs; and Ladilikan, a collaborative album with Trio Da Kali, a "super-group" of Malian griot musicians assembled by Aga Khan Music Initiative.
The nonprofit Kronos Performing Arts Association manages all aspects of Kronos' work, including the commissioning of new works, concert tours and home season performances, education programs, and a self-produced Kronos Festival. In 2015, Kronos launched Fifty for the Future: The Kronos Learning Repertoire, an education and legacy project that is commissioning—and distributing for free—the first learning library of contemporary repertoire for string quartet.