---
Biography Ellis Mano Band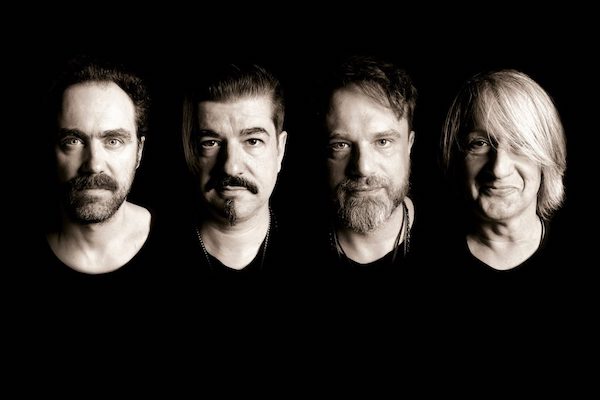 The Ellis Mano Band
was born in a random late-night conversation between singer Chris Ellis and guitarist Edis Mano in 2016. In various vocal groups, Chris Ellis was a regular on Swiss and German television and radio and on the summer open air concert scene. Edis Mano was a celebrity in his own right in the Balkans, where he filled stadiums as a youth, before backing all the top names in Switzerland. The two discovered that they share a love of American blues and Southern rock and hatched a plan to do a project of their own.
They reached out to drummer Nico Looser, who had been serving for years in the band of Switzerland's top late night TV show and touring as a backing musician for top Swiss pop artists. He also played on Bob Dylan protégée and band alumnus Scarlet Rivera's album "Journey With An Angel" and toured with her for two years. Top session bassist Severin Graf, known in Switzerland as "Mr. Groove," also came on board, and the Ellis Mano Band was complete.
Making their own music, based on the blues, Americana, Southern rock, and soul – this is the music they love, and together, it makes for a powerful experience for the four musicians who comprise the Ellis Mano Band.